The Best Cryptos to Own for March 28, 2018 (SNOV, MTH, STRAT, NAS, BTC, TRX and SC)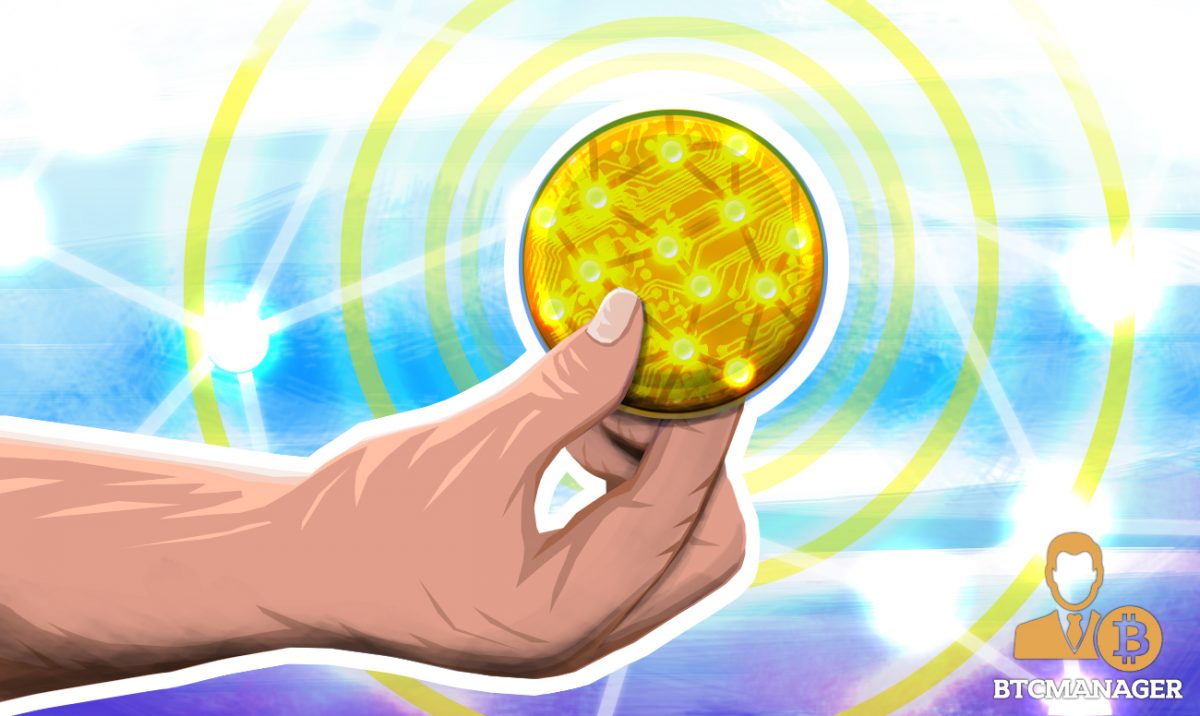 The cryptocurrency markets have been turbulent since the beginning of 2018. However, with corrections come rebounds and the depressed prices of most cryptocurrencies provide the perfect prices to accumulate at. The second half of this week has multiple cryptocurrencies with significant events that will shift market sentiment and add utility to the underlying token.
The State of Crypto
The markets have been in a tumultuous period since the beginning of 2018. For the week ending March 25, Twitter joined the Facebook and Google crypto ad ban leading to a further correction of the cryptocurrency markets. These markets have shifted from a time of euphoria in November and December to a period of correction in quarter one of 2018. This can mainly be attributed to a steady stream of FUD regarding countries restricting, banning, or regulating crypto coupled with companies taking similar actions.
This wave of restrictions, regulations, and distrust of crypto has led to bitcoin (BTC) falling below $8,000 again. This prior month BTC has traded as high as $12,000. Such volatility can be taken advantage of if the proper coins are selected based on the timing of events. Cryptos that should see a significant spike in value in the immediate short term include; BTC (Bitcoin), SNOV (Snovio), MTH (Monetha), STRAT (Stratis), NAS (Nebulas), TRX (Tron) and SC (Siacoin).
The Best Cryptos of the Week: BTC, SNOV, MTH, STRAT, NAS, TRX and SC
This week cryptocurrencies worth shifting immediate focus to all have very exciting upcoming events. The market correction the prior twelve days allows for these coins to be attained at a huge discount from their values just one week prior. This week's coins likely to see significant returns based on upcoming events include; BTC (Bitcoin), SNOV (Snovio), MTH (Monetha), STRAT (Stratis), NAS (Nebulas), TRX (Tron) and SC (Siacoin).
The market correction that has been taking place since December seemed to be in the rearview as BTC tested the $12,000 mark after falling to under $6,000 February 6, 2018. However, it seems the correction and downward pressure is still occurring forcing the price of bitcoin and the overall crypto market cap lower.
The eight highlighted cryptocurrencies have major announcements, events, presentations, and platform updates prior to the conclusion of March. Events of this magnitude provide a major catalyst to boost the price of the underlying cryptocurrency in the immediate short term. Each of these specific events provides publicity and increase the utility of the underlying crypto. Utility in the crypto space equates to value. BTC, SNOV, MTH, STRAT, NAS, TRX and SC, are all increasing their utility and publicity in the following two weeks making them opportune targets for acquisition.
When analyzing which coins will likely increase in value in the short term, it is important to look at what the underlying news/event is. An event that adds utility to the underlying token takes the coin from a speculative evaluation to one with actual utility. The Top Gainers from February all have one thing in common. During February, their 'plan' was to dramatically increase their utility (LTC, DGB and BCPT). When increasing one's utility is on the horizon the underlying crypto tends to pump in the short term. Many of the cryptocurrencies on this week's list intend to dramatically increase their utility which should result in an immediate increase of the crypto's value.
Snovio: SNOV (Platform Launch of a New Marketplace)
Snovio (SNOV) is one of the few tokens predominantly traded on KuCoin and Bibox. There are differing fees that accompany exchanges like KuCoin and Bibox, but they do provide a unique ability to acquire harder to find cryptos. A token is useless without an actual utility. Up until this week, SNOV's token had no utility.
With a coin price of $0.025 and a market cap of $10 million, it is likely SNOV sees an uptrend begin when they release their marketplace and establish utility for their token within the week. SNOV is expected to have a run-up leading to their marketplace launch, or immediately following it when they publicize the total number of users and their successful launch. This two-week period will provide an unprecedented addition of utility to the SNOV token. Utility adds value more than anything else in the crypto space.
The platform SNOV is about to release is a decentralized lead generation service that rewards contributors with tradable SNOV tokens for participating in their ecosystem. However, this platform and concept were strictly hypothetical until this week. The marketplace is due to launch in the next 100 hours providing a unique opportunity to ride the SNOV train.
February saw the SNOV database grow to over one million profiles. The following week is even more exciting for SNOV with the launch of their proprietary mailing module. This module sends triggered emails regarding updates to contacts within the platform. The most important event is scheduled to occur before the conclusion of quarter one: The Blockchain Marketplace Launch. This platform will connect businesses and Data Research Analysts. This entire ecosystem will be powered by smart contracts using the SNOV token as a means of exchange.
The SNOV token has had no utility to date. By March 31, 2018, the SNOV token should be fully utilized allowing for its value to increase as more users adopt the SNOV marketplace.
Monetha: MTH (First Product Milestone)
MTH has their first product milestone on March 31, 2018. Such a significant milestone coupled with the surrounding publicity should increase the value of MTH in the short term while solidifying a utility for the MTH token over the long term. If the MTH payment system is adopted the added utility that comes this week will only amplify the value of the underlying MTH coin.
Monetha works as a payment platform for the Ethereum network. However, MTH is unique in taking the standard crypto payment system one step further. They have developed a blockchain based algorithmic ranking system the analyzes the reputation of the purchaser and seller in every transaction. It then provides both parties a trust rating, so they have a better understanding of whom they are transacting with. This ranking system will alleviate common issues in sales regarding problems such as fraud and sending defective goods. MTH takes the standard crypto payment system one step further by including a numerical ranking system to allow sellers and purchasers to avoid parties they do not wish to transact with.
MTH has a great product, but they also have a very impressive team. Andrey Rutskiy is the former vice-president of the development department of Adform. The other members of the team do not disappoint as they include former executives from Paypal Mobile and reputable authors in the digital trust and reputation risk management sector. MTH has the team, the platform, the concept, the funding, and will officially have their first product milestone by the end of the month.
MTH is valued at $0.10 per coin with a market cap of $23.36 million. When they released their first product milestone the utility of the MTH token will increase. When cryptos add the slightest bit to a well-respected coin, the underlying coin responds by increasing in value. January 12, 2018, MTH was trading at $0.59 more than 590 percent higher than where it is priced today.
Look for MTH to rapidly appreciate leading up to their product milestone March 31, 2018; if the first product milestone launches without any hiccups expect MTH to appreciate further.
Stratis: STRAT (First ICO GLUON)
STRAT (Stratis), is a hosting their first ICO beginning March 27, 2018. STRAT has finally been able to host their first ICO even in the face of increasing regulatory pressure from most governmental bodies.
GLUON, Stratis's first ICO, is a platform where an interconnected network of vehicles can be monitored, tuned, tracked and diagnosed all from the GLUON platform. This will greatly aid businesses and individuals in establishing what is wrong with their vehicle, and if the fix is minor, completing it from afar. STRAT until this ICO was a coin with no utility, following this successful launch of an ICO it will be demonstrated STRAT can compete with the major cryptos that specialize in ICO launches such as NEO and ETH. STRAT currently has a value of $4.61 per coin and a market cap of $455 million. A far cry short of ETH's $45 billion or NEO's $3.7 billion market cap.
STRAT specializes as a Blockchain-as-a-Service (Baas) platform focusing on the .NET software framework and the C# type-safe, object-oriented language that enables developers to create a variety of different applications that run on .NET. The result is that STRAT has the ability to have a real use case for businesses. The C# language and .NET platform allow enterprises to integrate themselves on to the blockchain using an already familiar language and platform.
With STRAT's first ICO beginning by the time you have finished reading this article and utility determining a cryptocurrency's value, it should be expected STRAT has a very strong remaining 2018. It is unlikely the market cap of STRAT surpasses NEO or ETH, but if it approaches NEO's the increase in STRAT's value will be over 600 percent.
Nebulas: NAS (Mainnet Launch)
NAS (Nebulas), has their mainnet launch on March 29, 2018, and soon after plan their swap from their ERC-20 format to nebulas blockchain. The ERC-20 format was easier to hold an ICO on and distribute. However, now that NAS is launching their mainnet they can convert NAS tokens from the ERC-20 format to the NAS blockchain format. This is a very exciting time for NAS as they are not only increasing the utility of their NAS token but establishing its own blockchain. The transferability of the NAS token will decrease in the short term as it will not be able to be held by ERC-20 friendly wallets, but if market adoption takes place, NAS will have the ability to increase in value substantially.
Before the mainnet launch, NAS was a token with minimal to no utility beyond trading. NAS intends to be a decentralized search framework with a search engine and upgradable smart contract properties. To successfully do this NAS will have to move away from the ERC-20 format. The initial steps would be to launch the NAS mainnet and convert ERC-20 tokens to the NAS mainnet tokens; this step begins later this week. If the NAS mainnet is launched successfully and the token conversion takes place without delays expect NAS to appreciate very nicely when compared to the rest of the crypto markets.
Key features of Nebulas include the Nebulas Rank, Nebulas Force, Developer Incentive Protocol/Proof of Devotion, Search Engine, and Lightning Network Wallet. The Nebulas rank sets up a universal blockchain measure of value. It will be straightforward to check the highest rated DApps to determine better which to use. Nebulas Force is a developer-friendly solution that supports smart contracts. Developer Incentive Protocol and Proof of Devotion are systems to award developers for contributions to the NAS platform. The search engine will allow users to find desired data in a massive decentralized market. The Lightning Network wallet allows instantaneous atomic swaps; "swap" your NAS for any lightning network enabled coin. The NAS platform is a plethora of important systems integrated into one platform that launches this week.
NAS is currently trading at a coin value of $6.29 with a market cap of $222 million. These numbers should pale in comparison to where it will be trading if the mainnet is launched successfully within days. With so many key pivotal features and the first steps to accomplishing their roadmap being implemented this week, NAS is in a unique situation to acquire before they acquire major traction in the crypto space.
Tron: TRX (Beta Launch and Coin Burn)
TRX (Tron) is a crypto valued at $0.045 per coin with a market cap of over $3 billion. What makes TRX so unique is they suffered major FUD attacks at the beginning of 2018. These attacks claimed TRX was everything from vaporware to a unique pump and dump scheme. However, here we are a few months later, and the dev team has been hard at work with very important updates occurring this week.
TRX has their first Beta version (Exodus) launch on March 31, 2018. Before the mainnet launch over summer, the Beta needs to be established so any bugs can be fixed. This is a very important period for TRX because a successful Beta will likely lead to a successful Testnet and eventual Mainnet launch soon thereafter. The Beta version being launched this week is not the only exciting news for TRX. They are also hosting a token burn this week to decrease the supply of total TRX. This week will not only see the TRX crypto increase its utility, but the total supply will also decrease of outstanding TRX.
By decreasing supply while increasing utility at the same time TRX is positioning itself for a rapid ascension in value. Demand should increase as utility increases, and by decreasing supply, the price should shift further North with little holding it back.
Siacoin: SC
SC (Siacoin), is currently trading at $0.015 per coin with a market cap of $480 million. SC specializes in cloud storage on the blockchain for a fraction of the cost of what is charged by internet-based cloud storage offers. This week is very important for SC as they have multiple developments that will not only increase the value of SC but also increase the underlying utility while making SC more attractive to cloud storage users. The most significant developments for SC this week include an upgrade to the file contract allowing contracts to form 30 times faster, simple file sharing, and a newly integrated file recovery system.
These three features will make siacoin much more feasible as a competitor to current cloud storage facilities and offerings. By increasing the speed of contract formation, the users will have a more seamless experience using the SC platform. Currently the method for recovering lost files is extensive but by incorporating a private key feature similarly to how crypto wallets work it allows the user to recover their lost files with no more than the long private key provided at sign up. File sharing is an important part of many cloud storage users experience, and now the user will be able to share their files with other members of the SC cloud storage platform seamlessly. These three upgrades are all major, and all are taking place on or before March 31, 2018.
SC is clearly intending to revolutionize cloud storage on the blockchain and thus far is enjoying market penetration. This week should provide an exceptional opportunity for publicity while implementing key features that should take SC to the next level in both utility and market adoption.
Bitcoin: BTC (Current Entry Point)
This week bitcoin has fallen to under $8,000. The past few months have seen BTC fluctuate between $7,000 and $10,000 repeatedly. For those that purchase BTC at the sub $8,000 level, they are positioned to attain returns of over 20 percent in the short term. This makes BTC a unique purchasing and trading opportunity to take advantage of returns greater than the average return of the stock market for the entire year.
The major event impacting BTC this week is the expiration of the Chicago Mercantile Exchange (CME) future contracts. This expiration of future contracts will take place 4:00 p.m. GMT on March 29, 2018. The prior day of future expiration has seen wild swings in BTC value of the crypto markets as future traders, and 'whales,' look to consolidate contracts or unload losing positions in the green as the market swings. March 29, 2018, is a very important day to watch closely as the markets should swing dramatically as those with millions look to control the price to ensure their positions are successfully cashed out.
With future expiration in under 48 hours, this is a critical time to enter the crypto space if an entry point was being searched for.
Conclusion: Utility Increases Value
The second half of this week provides many unique opportunities in the crypto space. An investor can take the safer route and look for a BTC rebound during future expirations (or directly following it) or go the more risky way by purchasing an altcoin they believe in. Either choice should be one that yields above-average returns when compared to traditional financial markets. Major events are always exceptionally relevant to focus on when they pot mark the upcoming calendar and this week has significant events impacting eight cryptocurrencies.
The next week has major events planned for; BTC (Bitcoin), SNOV (Snovio), MTH (Monetha), STRAT (Stratis), NAS (Nebulas), TRX (Tron) and SC (Siacoin).
To read the King's prior articles, to find out which ICOs he currently recommends, or to get in contact directly with the King, you can on Twitter (@JbtheCryptoKing) or Reddit (ICO updates and Daily Reports).