These 3 cryptocurrencies already gained 2500% combined this year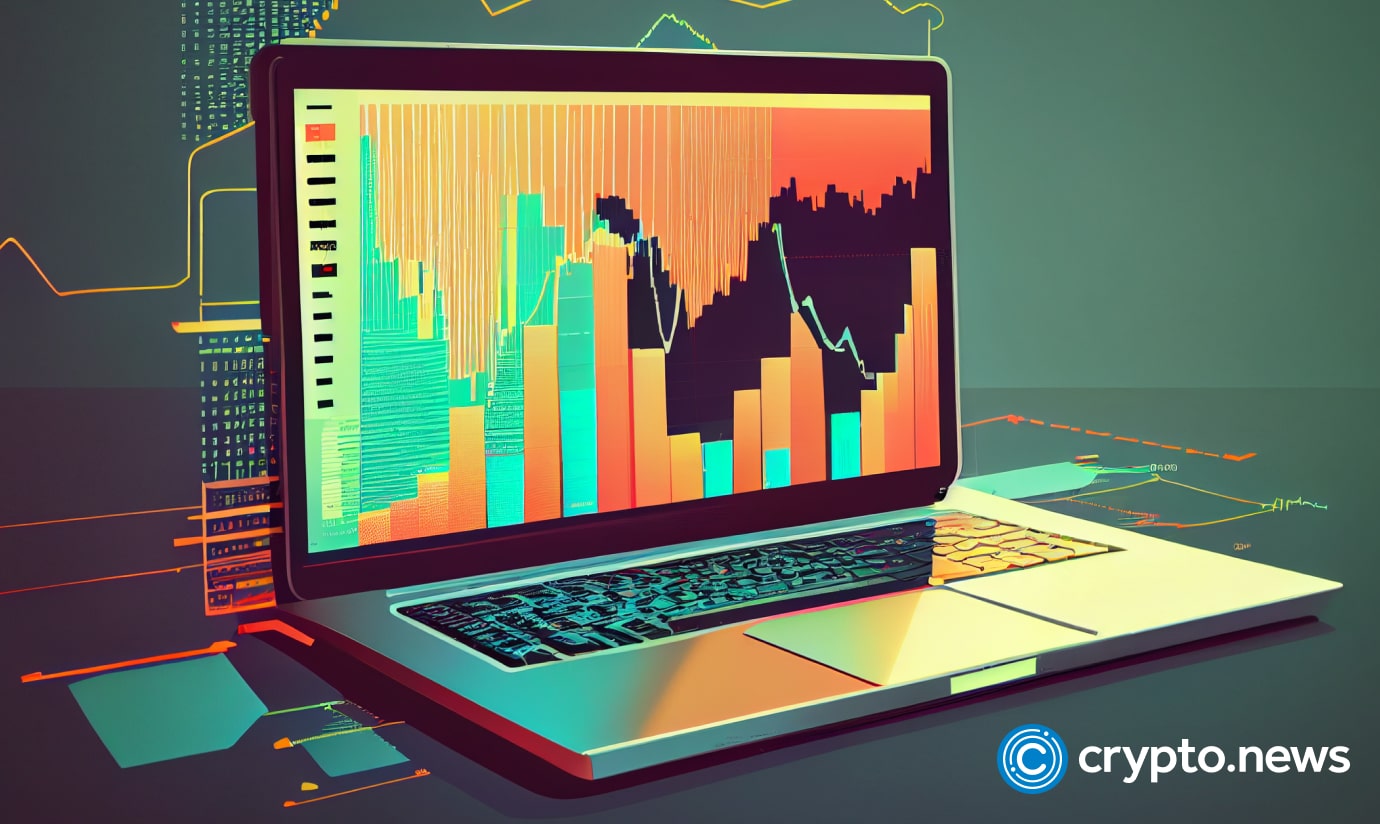 The crypto industry witnessed a quick recovery as 2023 started, with the total market cap surpassing $1.1 trillion in mid-February. Here are the top three digital assets over the past 60 days.

SingularityNET rose by 10x
The Cardano-based blockchain-powered service provider for AI products, SingularityNET (AGIX), started 2023 with notable growth. The AGIX price, the platform's native utility asset has grown by almost 1,040% over the past 60 days.
AGIX is currently trading at around $0.52, up by 13.69% in the last 24 hours, according to CoinMarketCap (CMC) data. In February alone, the token rose by 188% as AI-based assets leveraged ChatGPT's popularity.
AGIX, launched in 2018, per CMC data, is still down by 71% from its all-time high (ATH) of $1.86 on Jan. 20, 2018. Moreover, the asset is ranking 77 on CMC with a market cap of roughly $643 million.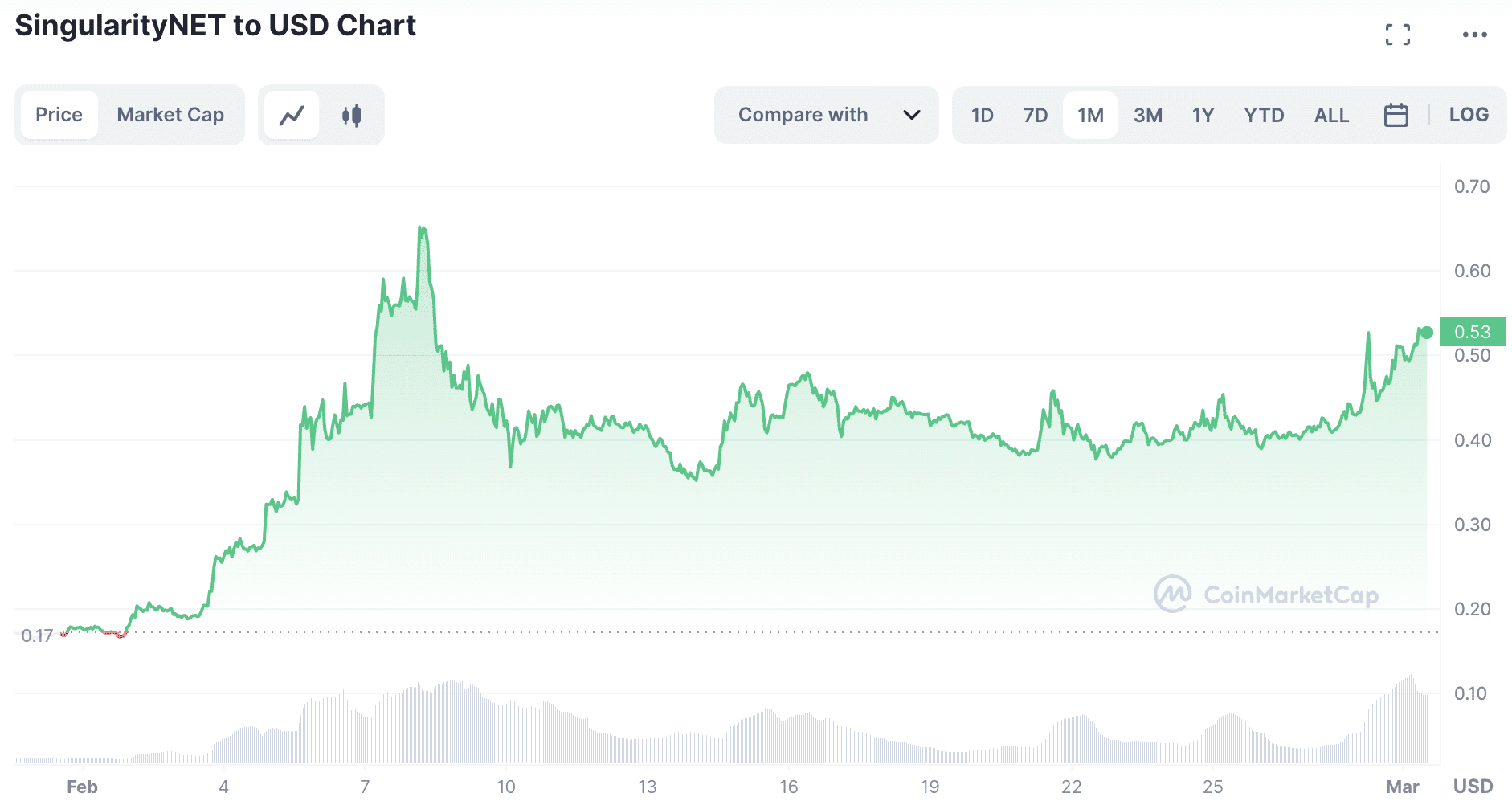 Conflux's 9x growth
The layer-one blockchain has made headlines as it is the only regulatory-compliant decentralized platform in China, allowing projects to expand into Asia.
Conflux's (CFX) price, however, has been fluctuating over the past two weeks. On Feb. 21, crypto.news reported a 1,000% rise since Jan. 26, but on the last day of February, CFX dropped by 40% from its local top.
Surprisingly, the CFX price grew by 4.8% in the past 24 hours, marking a 910% growth over the last 60 days. The asset is trading at $0.2279 with a market cap of $576 million, at the time of writing, per CMC data.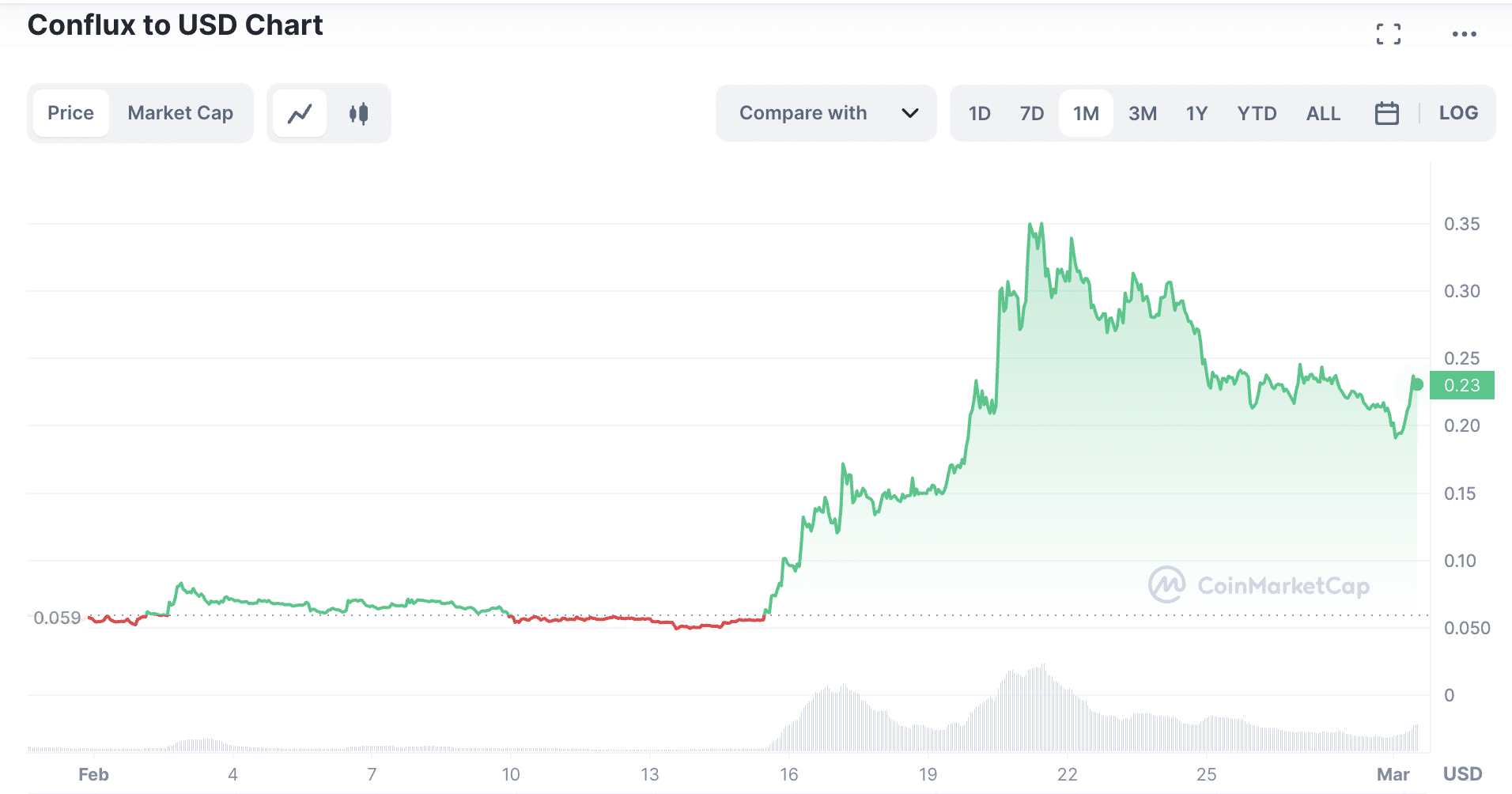 Floki grew by over 5X
The third-largest memecoin by market capitalization, floki (FLOKI), has risen by more than five times over the last 60 days. The token, named after Elon Musk's Shiba Inu dog, has built an ecosystem of decentralized finance (DeFi) products and a non-fungible token (NFT) metaverse around it.
Since the start of the year, FLOKI has grown by 505%, with 103% gains in February alone, according to CMC. The memecoin is currently trading at $0.00004874 with a market cap of $434 million.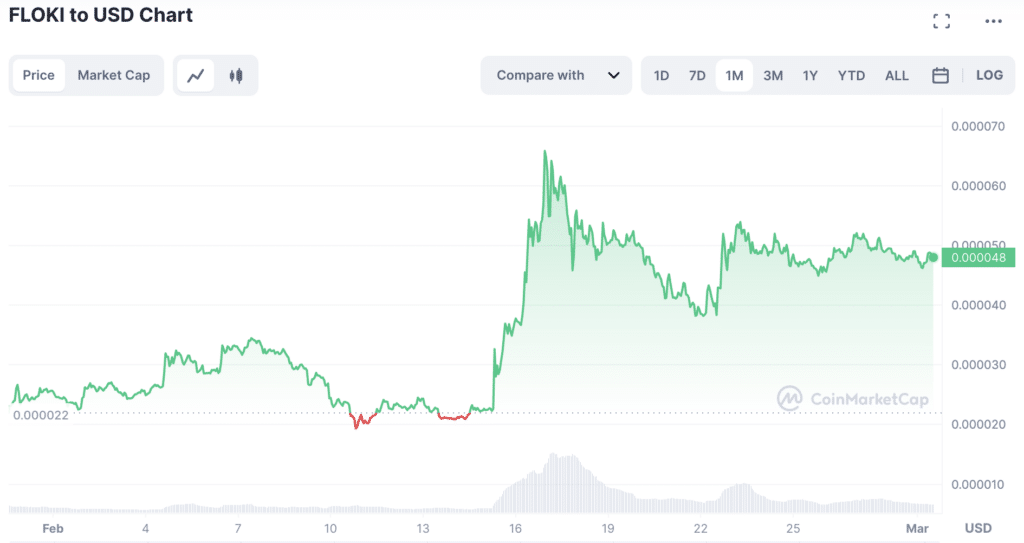 The popular dogecoin (DOGE) millionaire, Glauber Contessoto, has been supporting FLOKI alongside DOGE while he lost his "millionaire" status with the 2022 bear market conditions. Contessoto posted a screenshot of his crypto holdings on Feb. 17, with over 1 billion FLOKI tokens. Per the tweet, he accumulated over 81% gains on FLOKI alone.