Top Coins for the Week Beginning Jan 29 (ICX, STRAT, NEO, TNC, DBC, and XRB)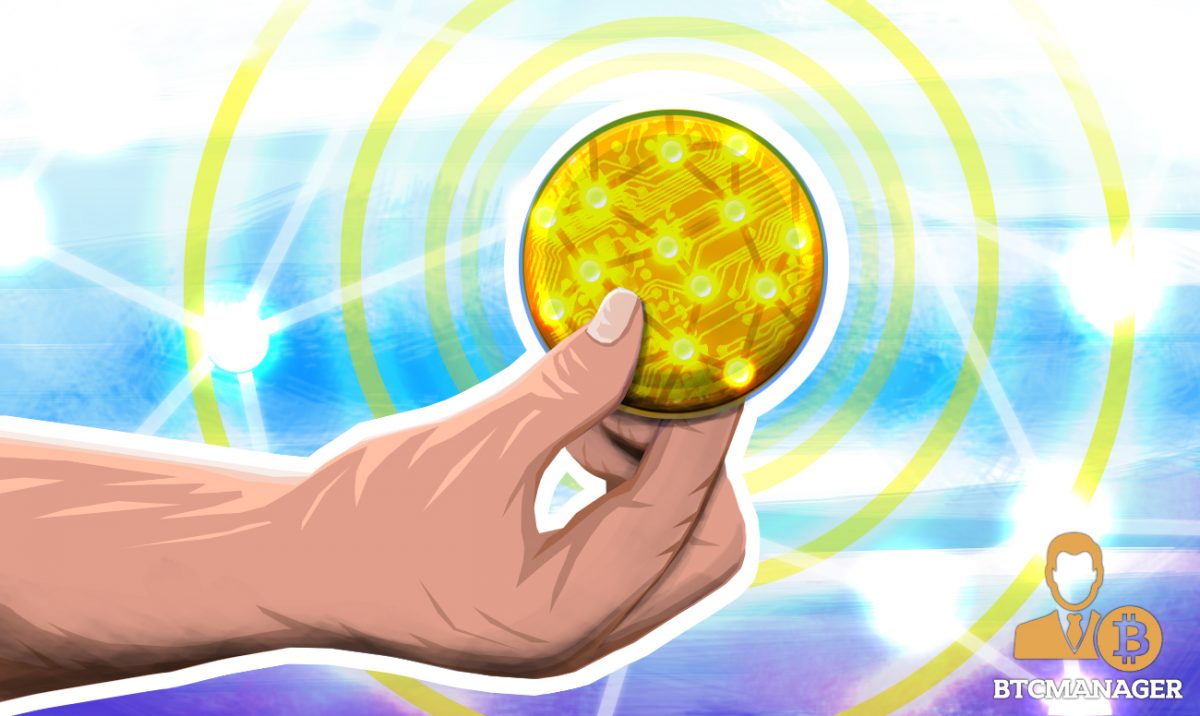 Each week has multiple events that dramatically impact the price of both specific coins and the entire cryptocurrency market. This week there are major developments that should add significant momentum to specific coins. Week 1's coins, for January 29 include; ICX, STRAT, NEO, TNC, DBC, and XRB.
January 29 Coins: ICX, STRAT, NEO, TNC, DBC, and XRB
Each week it is important to analyze and select key events that will increase or decrease the value of specific coins. Obviously, it is imperative to avoid coins you expect to decrease in value while gravitating to those you expect to increase in value. This week, beginning January 29 is full of specific events that should yield above-average returns when compared to the rest of the crypto market. Coins such as ICX, STRAT, NEO, TNC, DBC, and XRB all have substantial events taking place in the next seven days. The entire market is at the beginning of a bull rally and a nice rebound from a 40 percent correction. Selecting coins that will take the most advantage of the upcoming Northern trend could yield significant returns.
ICX: ICON
ICX which is known as the "Korean Ethereum" is an absolute favorite of a population that is at the forefront of blockchain technology. A significant positive for South Korean's is their recent regulations allowing trading to begin (again) this week. South Korean traders have been frozen, and most sites actually removed their exchanges from the market cap calculations and coin pricing during this period of time. With regulations that support cryptos and a population that is about to begin trading again ICX is poised to take South Korea by storm.
Thus far, positives about ICX and South Korea have been discussed. But why is this week any different for ICX? Well, ICX is hosting their first major conference. The 2018 ICON ANNUAL SUMMIT: THE GENESIS. ICON will host their 1st ICON Annual Summit in the tallest skyscraper in South Korea – Lotte World Tower. The timing for the Asian community could not be more priceless with it occurring just before the Lunar New Year (similar to Christmas, lots of family time and fewer work hours). ICX has taken the liberty to invite blockchain experts, entrepreneurs, influencers and many key decision-makers from around the world to this invitation-only conference. ICX released their mainnet last week and since has been trending North. A conference where they showcase their latest technical developments, 2018 roadmap, and introduce new DApps that will run on the ICON network, clearly should have a positive price impact on ICX. ICON has stated time and time again they intend to "Hyperconnect the World." The Genesis Conference is their first public demonstration of how they intend to, "Hyperconnect the World," through the birth of the ICON Network ecosystem.
The 2018 ICON ANNUAL SUMMIT: THE GENESIS, intends to take place January 31, 2018. The location is the Lotte Tower, Grand Ballroom. Unfortunately, no tickets are being sold as it is specifically invite only. There is a significant likelihood news that was not released prior will be announced at such a premier event. This is purely unsubstantiated speculation, but with a brand new mainnet live, it is likely they have new partnerships or very impressive DApps they wish to show off. The worldwide news supplied FUD associated with South Korea throughout January.
South Korea corrected the news's misstatements and had taken the route of regulation. It is reasonable for a government to expect taxes on traders making 500 percent a year, it is also reasonable for them to be concerned with traders registering with fake names. These are South Korea's main concerns. Trading in the country is about to commence again. ICX coincidentally has their largest (and first) conference of the year at the tallest building in South Korea, immediately following their mainnet release. This week should be a very memorable one for ICX. Leading up to January 31 (in South Korea) we should see ICX continue to trend North. ICX is a fantastic one-week play leading up to the conference, or a long-term hold if you have the same faith in ICX the Koreans do! If ICX manages to break into ETH's market dominance for ICOs, 2018 will be a very exciting year, not just an exciting week for ICX.
STRAT: Stratis
STRAT has already had a very exciting last few weeks. This coin would be sitting above $20 without any question if the market had cooperated in the slightest the last two weeks. Unfortunately for STRAT, or fortunately for you, the market did not cooperate, and there was a huge correction. However, a market correction does not alter news releases and upcoming dates. On January 27, STRAT announced they have a new partnership with #C Corner to bring many new developers into the highly advanced world of the blockchain; STRAT's price spiked 20 percent on the mediocre news. A week prior the more exciting news was released. STRAT announced their first ICO. Their first ICO was announced with Glu Token for automotive parts tracking. This seemed underwhelming but not a misfire by any means. What they've promised for the second flagship (the real flagship) ICO is an "industry leader in China." One can only speculate what that means, but logic would lead many to believe it should be more exciting then automotive parts tracking on the blockchain. Even the Glu Token ICO spiked the price of STRAT when it was announced, January 16.
Similarly, to Ethereum (and NEO) STRAT is an ICO platform. If anyone remembers correctly, ETH was trading under $10, one year ago today. Currently, ETH is valued above $1250. During a year when many coins saw significant increases, ETH's was immense in comparison. However, many new coins, STRAT, ICX, and NEO, have platforms where they are quicker, cheaper, and from a technological perspective better suited for mass adoption. If STRAT is able to secure even a small percentage of the ICOs that would have landed on the ETH network, it will make for an incredibly successful year for STRAT. This week provides something special. The second flagship ICO is to be announced coupled with a market that just turned very bullish. This is a coin about to release what may be the best news of the entire year (for STRAT) in a market which just transferred from "correcting" (bearish) to "bullish." STRAT is a great play this week leading up to the announcement of their newest, flagship ICO, or as a long-term hold if you believe it has the possibility to break into ETH's market share.
NEO: NEO (Formerly Antshares)
We already discussed the "Korean Ethereum." Now it is time for the "Chinese Ethereum." NEO DevCon is taking place this week. Not much more needs to be stated than that. A favorite trading technique of the King's is watching the agendas for conferences, and trading coins as the speakers are wrapping up their presentation. This point is usually where the coin peaks the most as members of the audience and live streamed world rush to finish purchasing. NEO DevCon is an exception to this rule. That is because they aren't presenting in a one-time slot, but have more than 50 percent of the Agenda's time slots allocated to their founders, Dev team, DApps, ICOs, etc. With NEO sponsoring DevCon and presenting every hour it is unlikely they peak during any one specific presentation but instead will continue to build steam as their price increases throughout the conference. Most conferences allow a sponsor, even a few sponsors, what NEO did with DevCon is completely take it over. This will be demonstrated this week in NEO's price as their awareness worldwide continues to build exponentially.
Publicity, a great team, many new ICOs being released on their platform, and a conference that will provide worldwide news reporting should yield a great return in this coming week. ICX and STRAT are months behind where NEO currently is. NEO is probably equally far behind ETH regarding market penetration and adoption as a whole. However, NEO should continue to encroach on ETH's market cap, especially as more and more ICOs are launched. NEO hosting DevCon was a major step and clearly solidifies their stance on being one of the most important cryptocurrencies in existence. Either that or they have way too much money to spend on advertising. Regarding the short-term price impact, having way too much money for advertising or solidifying itself as a top crypto will provide major returns in the short term. Either way, NEO should see great success during and following the NEO DevCon conference during January 30 and January 31.
TNC: Trinity Network Credit
TNC was just listed on exchanges in the last two weeks and specializes in scaling solutions for the NEO network. According to Trinity's website, "Trinity acts as a lightning network for NEO in order to achieve real-time payments, low transaction fees, scalability, and privacy protection for NEO assets. Using state channel technology, Trinity will significantly increase blockchain throughput for NEP-5 token transfers." It seems the problems NEO may have in the future as their ICO network expands TNC has already solved. If anyone used ETH during the CryptoKitties craze, it was miserable. The gas prices jumped extremely high, and the network suffered for days with ICOs delaying their token releases entirely. It seems almost all the networks (ETH, BTC, NEO) as they expand will need scaling solutions. NEO is about to add a CryptoKitties knockoff, HashPuppies, to their network and a scaling solution already in place is a fantastic concept.
TNC is tied to NEO's success but with NEO hosting DevCon and TNC presenting this week, this week will be crucial for TNC. Most individuals in the crypto space know about NEO, almost no one knows about TNC. NEO will trend north due to the mass publicity hosting DevCon will provide, but smaller market cap coins like TNC should yield percentage gains far greater than the major market cap coins like NEO. TNC has a market cap of approximately $150 million, a number that will increase rapidly as more ICOs join NEO's network and the network requires a scaling solution. This week's presentation at NEO DevCon coupled with an increasing number of NEO ICOs should lead to an immediate price uptick in TNC.
DBC: Deep Brain Chain
Many of the same catalysts that set TNC up for success this week set DBC up for a very positive week as well. DBC also is an ICO from the NEO platform presenting at NEO DevCon this week. DBC is unique in that is has a functioning platform with 1000s of semantic skills. The DBC team is regularly involved in updates and very active on social media. DBC also has secured partnerships with Microsoft, Samsung, and Siemens. NEO invested directly into this ICO (a rare occurrence) and specializing in Artificial Intelligence makes DBC a very unique candidate for the blockchain. DBC currently has a market cap of approximately $140 million.
It seems NEO will get the majority of conference attention but these "sleepers" could yield very significant returns based on their market cap. DBC and TNC should be great short-term conference plays. TNC is a scaling solution, and DBC is just finishing many projects in their roadmap, both have the possibility to be long-term holds. The actual investment decision must be made by the individual; the Crypto King can solely provide some research to save you time! DBC presenting in one of the final time slots of NEO DevCon should lead to a very impressive week!
XRB: RaiBlocks
Rumors are swirling that their exchange rai.exchange is going to go live this week. This could very easily occur on Monday or Tuesday at some point! This is a coin many were bullish on when it was under a $1 billion market cap. The biggest issue is it hit KuCoin with a market cap over $5 billion and plummeted since. However, with the market correcting and major news this week, XRB should have a very nice rebound. The speed and capacity of the XRB network put most to shame, but with such a significant market cap, huge percentage gains are harder to attain. This week should be an outlier to this rule, XRB should see very significant gains upon the release of the rai.exchange.
Conclusion: STRAT, ICX, NEO, TNC, DBC, and XRB
This week has lots of potential. For crypto investors, January was miserable. However, most Januarys are if you study markets. That being said, Februarys are generally where the best rebounds occur. With STRAT, ICX, NEO, TNC, DBC, and XRB all having major developments this week, and it is likely these are six coins leading the charge for the market's recovery. Each coin has their own specific developments occurring in the next week. Make sure to stay diversified. "Never put all your eggs in one basket." Even if you feel one of those coins is astronomically better than the other five, it is not suggested to be overexposed to any specific coin. Each investor is strictly recommended to make their own decisions and only use pieces such as this, as a starting point. Hopefully, this was able to reduce the research required for the upcoming week but never let someone else's research replace our own due diligence.
The technique each trader uses when they sell is also very important to determine in advance! STRAT and XRB are the coins most likely to have "random" news. The public knows the press release will take place this week, but the spike (or "pump") may take place when you aren't paying attention. If STRAT releases their ICO news while the United States is asleep will you miss the initial 80 percent price climb? Not if you have sell orders in! If you purchase at $14, it is wise to have trailing sell orders (at $18, $20, $22, etc.). This will ensure regardless of when XRB and STRAT decide to release their news your trade can be triggered prior to any fall off in price. With so much fluctuation occurring in the market on a regular basis it is always important to remove profits, especially when they take less than a week to generate! ICX, NEO, DBC, and TNC seem to be easier to predict as they are conference oriented. This will allow each individual to trail the price increase and unload when they feel a suitable percentage has been attained. It is always recommended to have sell orders in place regardless if the news is at random times or not, as no one can monitor the markets continuously.
The overall market has just turned bullish, and the selected coins have very positive events at the absolute perfect time. This week should provide significant returns for ICX, STRAT, NEO, XRB, TNC, and DBC. Remember, pigs get fat, hogs get slaughtered. Make sure to stay diversified and always appreciate both short- and long-term gains.
To read our entire series, 'Top Coins for the Week,' click here.