Troubled crypto lender Hodlnaut in talks with potential buyers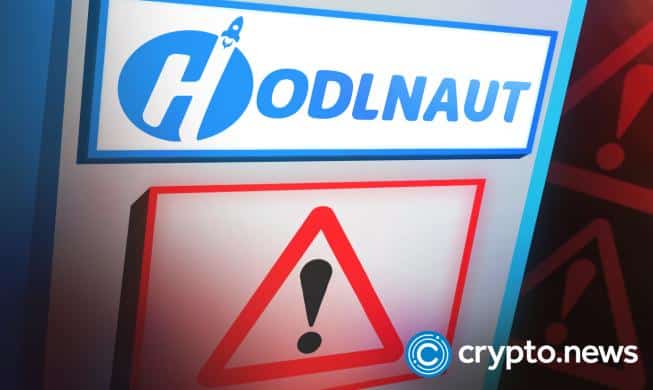 Crippled crypto lending platform Hodlnaut is reportedly in plans to liquidate its assets together with its FTX claims. Reports indicate that the firm is allegedly signing disclosure documents with potential buyers.
Hodlnaut liquidators flock in
Singapore-based crypto lending platform Hodlnaut is allegedly planning to liquidate its assets and sell the company and its FTX claims. The firm reportedly signs disclosure documents to sell the business and assets, including FTX claims. According to Hodlnauts' interim judicial managers, several bids have been laid to acquire the company and its assets after Hodlnaut filed for bankruptcy protection against creditors.
Bloomberg's publication cited an affidavit noting that Hodlnaut Group owed more than $160 million to other companies, including Algorand Foundation, Samtrade Custodian, SAM Fintech, as well as Jean-Marc Tremeaux on Dec. 9, 2022.
Hodlnaut fell victim to the crypto winter, filing for bankruptcy in August 2022. According to Bloomberg, FTX made up about 72% of its digital assets. The firm suspended all withdrawals on Aug 8 and has since been widely endorsed in legal battles following its bankruptcy filing. After the court filing and withdrawal suspension, Hodlnaut laid off 80% of its workforce.
Hodlnaut's collapse affected Algorand Foundation
As crypto.news reported on Jan. 13, Hodlnaut was taking a new trajectory as creditors battled to avoid the firm's restructuring process and have the firm's assets liquidated instead. 
Hodlnaut's doomed days affected Algorand Foundation, a non-profit overseeing the Algorand blockchain. Algorand revealed in September that it had $35 million locked up in Hodlnaut when the crypto-lending platform filed for bankruptcy.
Investigators commenced keen scrutiny of the firm's operations. They uncovered that the firm was heavily exposed to the Terra/Luna collapse, which wiped out $42 billion from oblivious investors, venture capital firms, and organizations. A recent crypto.news update revealed that the crypto lender lost more than $190 million to Do Kwon's failed algorithmic ecosystem.