U.S. Federal Securities Laws Can Cover Cryptoassets Says American DOJ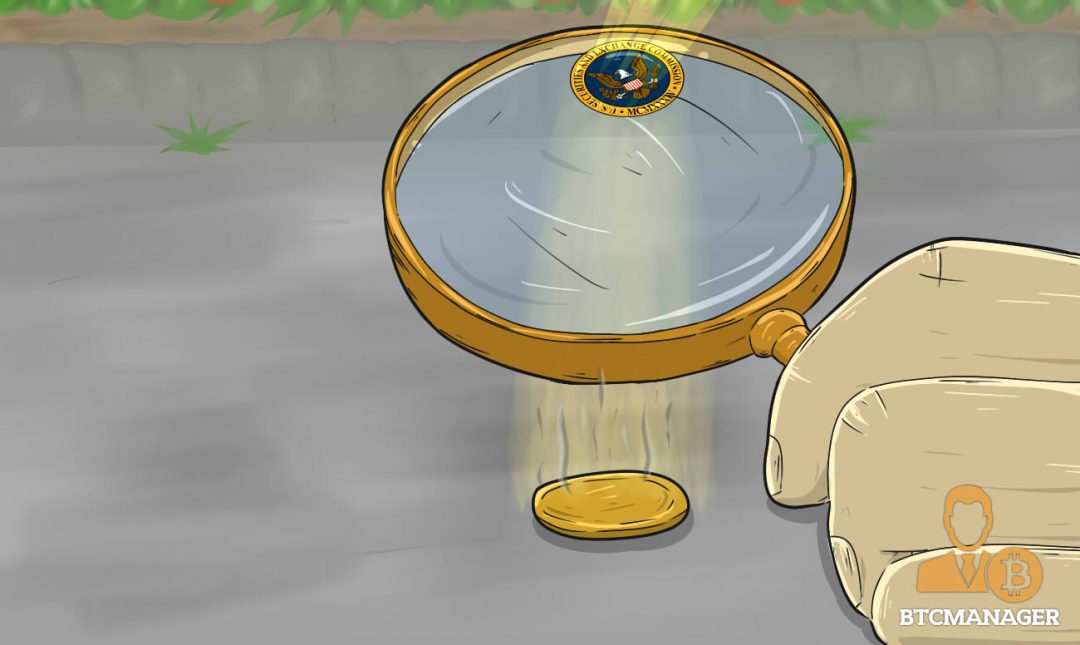 In what has been tagged a first-of-its-kind ruling, a United States Judge has declared that the country's federal securities legislation can be employed in prosecuting organizers of fraudulent cryptocurrency-linked investment schemes, reported Reuters on September 11, 2018.
REcoin and Diamond ICO Organizers in the SEC Snare
Per the report, United States District Judge Raymond Dearie has made it clear in his ruling against the founders of REcoin Group Foundation and Diamond Reserve Club (DRC) initial coin offerings (ICOs), that the federal securities law could be interpreted "flexibly" to support the prosecution of bad actors who launch bogus crypto-based investment schemes and fundraisers.
On September 29, 2017, the SEC filed a complaint in a federal district court in Brooklyn, against Maksim Zaslavskiy and his companies for selling unregistered securities they claimed were backed by real estate and diamonds, promising participants outrageous returns on investment whereas, the digital assets being peddled were nonexistent.
Zaslavskiy touted REcoin as the world's first real estate-backed crypto, further making false claims that the firm had a team of experts including lawyers, professional brokers, and accountants that would strategically invest the proceeds of REcoin's fundraiser.
The SEC went ahead to obtain an emergency court order to freeze the assets of Zaslavskiy and his firms at the time, seeking permanent injunctions and disgorgement plus interest and penalties.
Earlier in March 2018, Zaslavskiy's lawyers reportedly asked the presiding judge Dearie to squash the charges against their counsel, arguing that REcoin and Diamond were currencies, not securities, as such, the stipulations of the Securities Exchange Act is not applicable to the case.
However, Dearie has failed to grant their request, stating categorically that:
"The question is whether the elements of a profit-seeking business venture are sufficiently alleged in the indictment, such that, if proven at trial, a reasonable jury could conclude that 'investors provide[d] the capital and share[d] in the earnings and profits; [and] the promoters manage[d], control[d] and operate[d] the enterprise.' For present purposes, we conclude that they are."
All Cryptocurrencies outside of Bitcoin, Are Securities
Of a truth, the United States Congress is yet to formulate a robust regulatory framework for the U.S. cryptospace, and the Jury failed to cite previous cases where the federal securities law was applied to the prosecution of "cryptocriminals."
0.0/ A lot of #crypto news today from the securities enforcement world:

– DOJ goes to trial on ICO-related securities fraud charges
– SEC charges broker-dealer & hedge fund with securities violations
– FINRA charges broker with fraud & dealing unregistered securities

Thread.

— Jake Chervinsky (@jchervinsky) September 11, 2018
However, as reported by BTCManager, in June 2018, the SEC Chairman, Jay Clayton made it clear that most, if not all ICO-generated coins are securities. With Judge Raymond Dearie's latest ruling against Maksim Zaslavskiy and his fraudulent ICO schemes, prosecutors can now continue pursuing the case.