Ukraine Government Partners With Stellar (XLM) for CBDC Project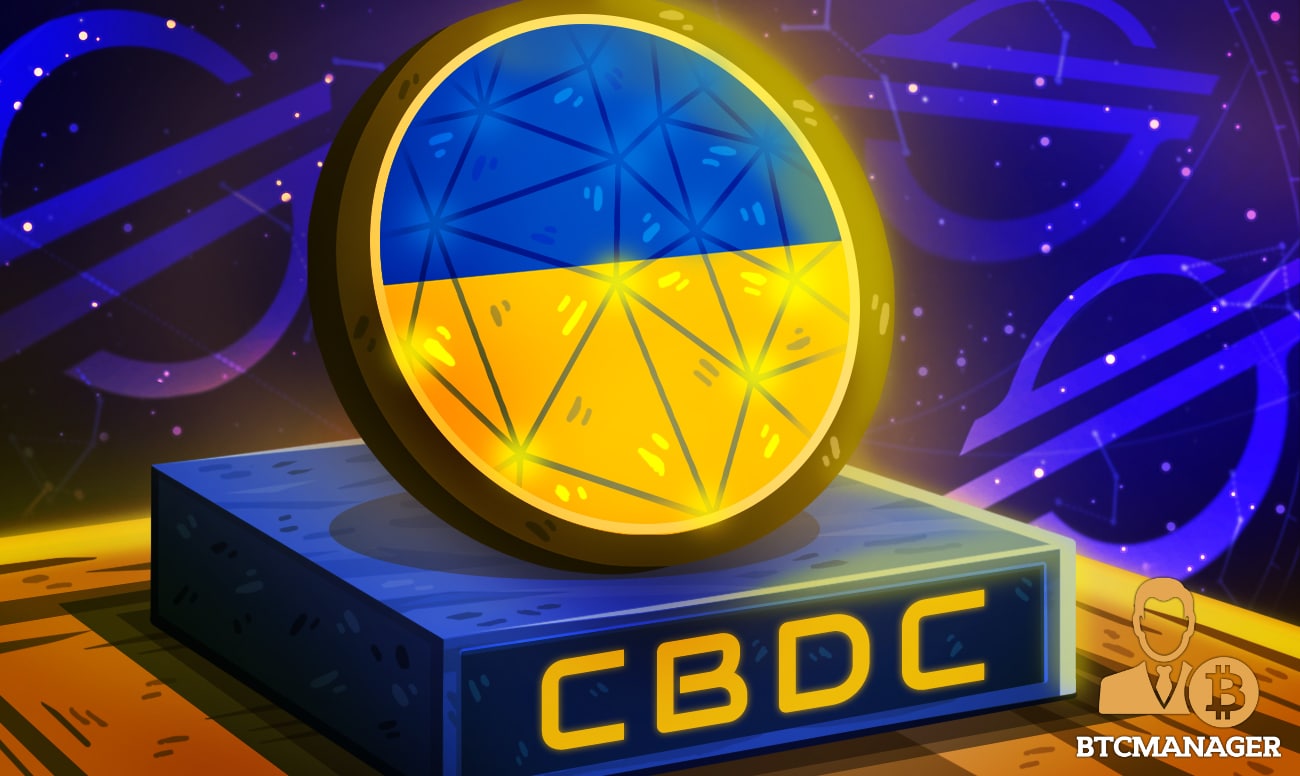 The Ukraine government is looking to develop a central bank digital currency (CBDC) following a collaboration with the Stellar Development Foundation (SDF).
Ukraine to Develop CBDC on the Stellar Blockchain Network
Ukraine's Ministry of Digital Transformation has inked a Memorandum of Understanding (MoU) with the SDF for its CBDC project. The partnership will see the development of Ukraine's national digital currency on the Stellar blockchain network.
Speaking on the collaboration with Stellar, Oleksandr Bornyakov, the Digital Transformation and IT Deputy Minister, said:
"The Ministry of Digital Transformation is working on creating the legal environment for the development of virtual assets in Ukraine. We believe our cooperation with the Stellar Development Foundation will contribute to development of the virtual asset industry and its integration into the global financial ecosystem."
As previously reported by BTCManager, Stellar revealed that it aimed to be the platform for governments globally to issue CBDCs. According to Stellar's founder Jed McClaeb, the blockchain platform was already speaking to various governments and states that central banks willing to issue their national digital currencies should employ a permissionless network like Stellar.
Stellar also becomes one of the few public blockchain projects chosen by government authorities to develop a CBDC project. Back in Sept. 2020, Societe Generale tapped Tezos (XTZ) to carry out a CBDC pilot of the Bank of France digital currency experiment. Ethereum developer ConsenSys is also running a cross-border CBDC pilot study for Hong Kong.
More Governments Embrace CBDC
Ukraine becomes the latest country to join the CBDC bandwagon, although the country has been conducting CBDC research since 2017. Meanwhile, other countries continue to explore CBDCs, with some ahead of others.
In late December, the governor of Turkey's central bank, Naci Agbal, said that the country was hoping to begin a national digital currency pilot in the second half of 2021.
On the other hand, a Russian central bank official reportedly said that CBDCs could in the future render SWIFT's banking payment system unnecessary. Other countries that commented on CBDC's potentials include Saudi Arabia and the United Arab Emirates (UAE).
Meanwhile, China continues to be ahead of the CBDC race, with CBDC tests conducted in different cities. The city of Shenzhen conducted another digital yuan test after airdropping $3 million worth of digital yuan. The city's government earlier distributed $1.5 million worth of digital yuan to 50,000 lucky winners5 million worth of digital yuan to 50,000 lucky winners.
Another Chinese city, Suzhou, back in December also carried out a CBDC trial following the airdrop of $3 million in digital yuan to 100,000 winners.