US court accelerates Grayscale case against SEC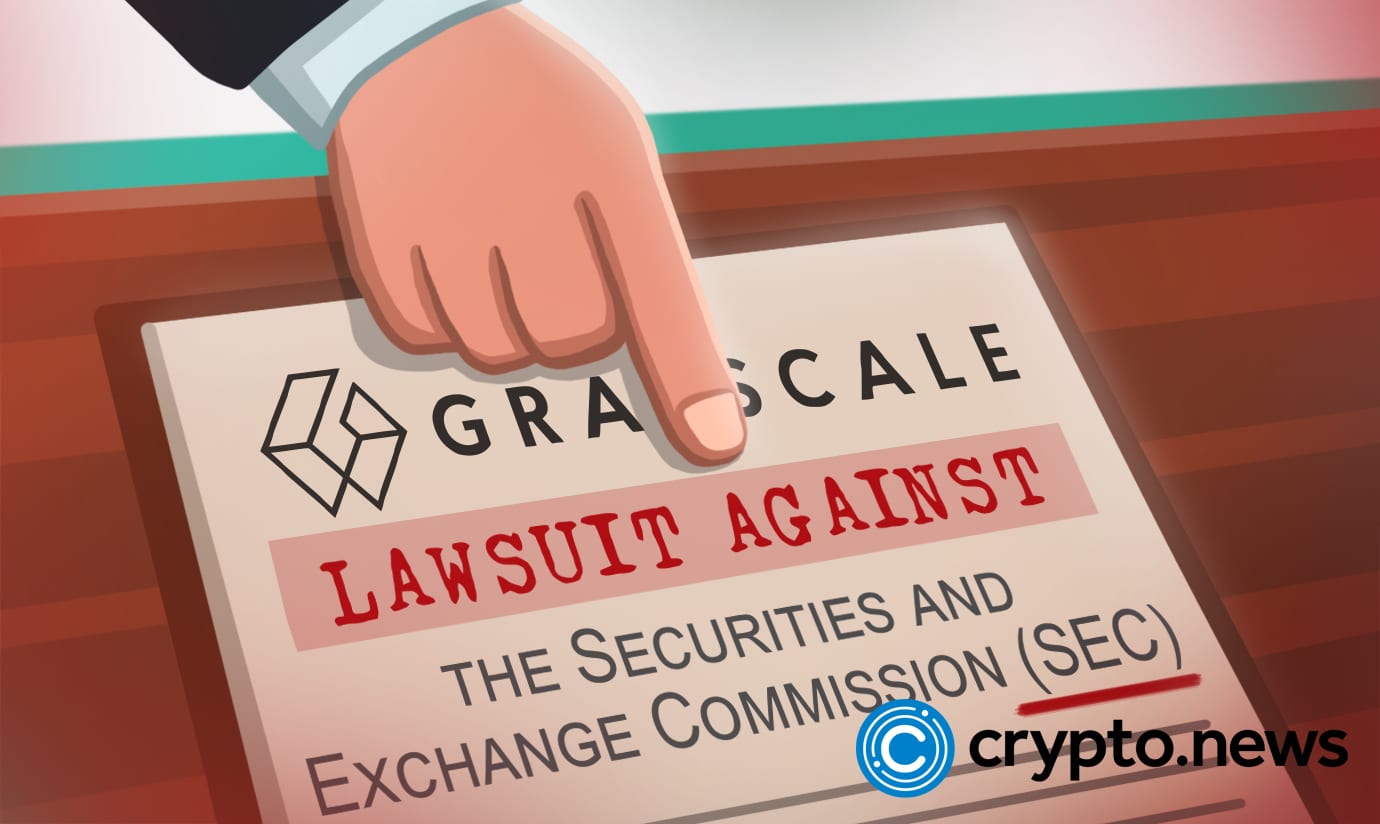 Grayscale recently filed a lawsuit against the Securities and Exchange Commission, challenging the agency's decision to reject the conversion of its Grayscale Bitcoin Trust into an exchange-traded fund. The District of Columbia Court of Appeals has set a date to hear oral arguments in the case.
The court is to hear both parties' arguments in March 
According to the court order submitted on Jan. 23, both parties will present their arguments on March 7 at 9:30 a.m. ET. Grayscale had anticipated that oral arguments would start in the second quarter.
In June 2022, Grayscale filed a lawsuit against the SEC after the regulator denied its request to convert its bitcoin trust, commonly known by its ticker GBTC, into an ETF.
Following the SEC's approval of ProShares' futures-based bitcoin ETF in October 2021, the business decided to pursue the ETF, which actual bitcoin instead of bitcoin derivatives would back.
Although the decision was postponed repeatedly, the SEC ultimately denied the application last summer, citing Grayscale's reluctance to respond to inquiries regarding worries about market manipulation and investor safeguards.
The crypto industry faced its worst challenges in 2022
After a difficult 2022 marked by difficult macroeconomic circumstances, the devastation brought on by Terra's fall, the bankruptcy of Three Arrows Capital, the collapse of Celsius, the demise of Voyager, and the fall of FTX, investors are now staying away from the crypto market. Grayscale's sister company, the crypto lender Genesis, filed for bankruptcy last week.
However, crypto investors still want the SEC to approve a US spot bitcoin ETF — not just because it would allow for more institutional involvement in the crypto market. The shares have been selling at an increasing discount to NAV (now around 40%), and the trust's structure prevents shares from being redeemed, which has caused investors to grow concerned about the potential harm GBTC could do to shareholders.
Many people concur that the best action for investors would be for the SEC to approve Grayscale's request to convert the trust into an ETF.
As of Jan. 23, the first crypto product traders could use to gain exposure to bitcoin was GBTC, which had $14.5 billion in assets under management. Before either the US or Canada approved the creation of bitcoin futures ETFs or ETFs, it was introduced in 2013.
A cash cow for parent business Digital Currency Group, run by Barry Silbert, Grayscale collects 2% of investors' annual fees. Many crypto investors, including Gemini's Cameron Winklevoss, have recently criticized Silbert.
Fir Tree Capital Management recently filed a lawsuit against Grayscale for alleged GBTC conflicts of interest and possible mismanagement.
Additionally, to provide shareholders with a better route to lower management fees and the introduction of a redemption program, Valkyrie and Osprey Funds have requested Grayscale to resign as the sponsor of GBTC and designate their funds as the new sponsor.