US says crypto mixers threaten national security amid Middle East conflict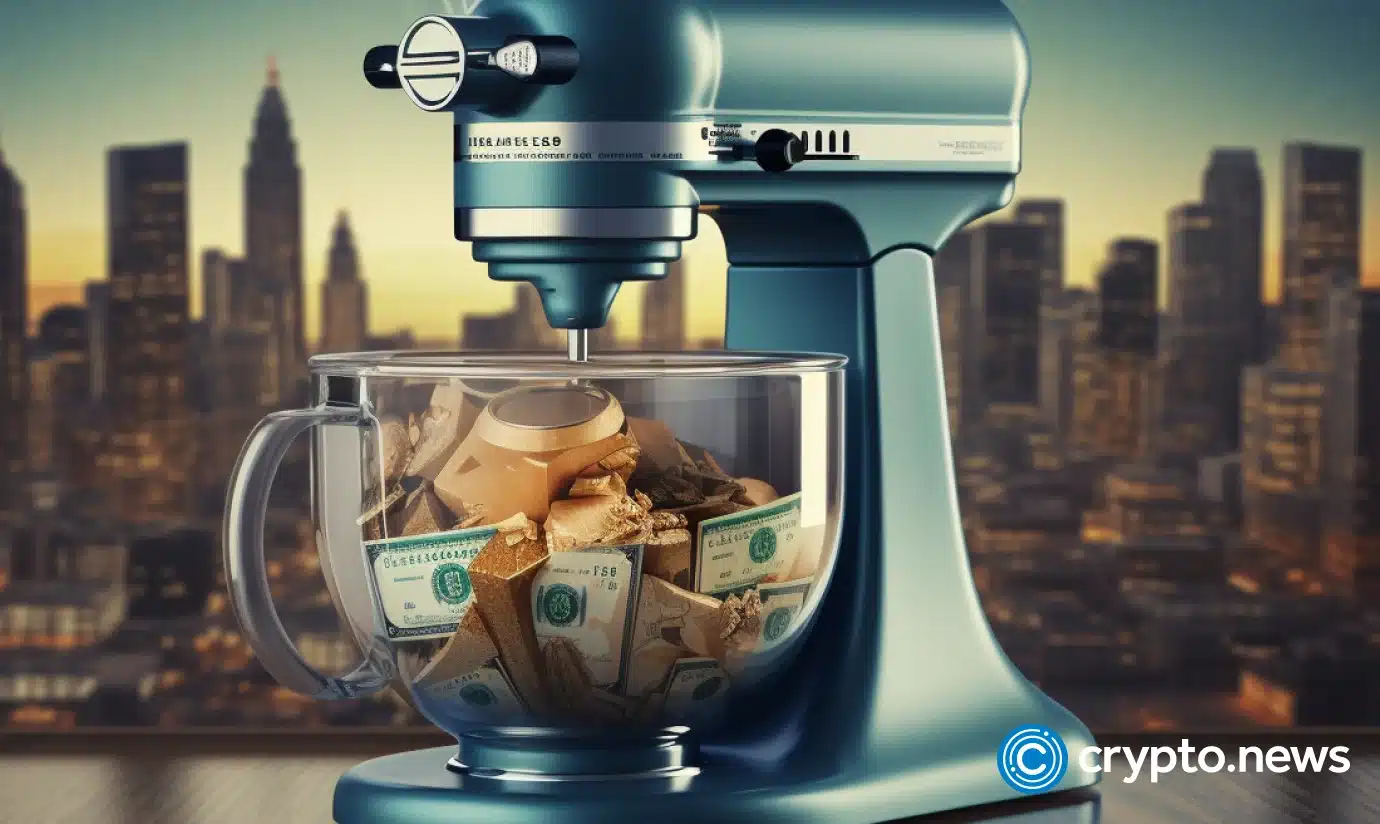 The U.S. Treasury Department is currently pushing for new rules that enhance monitoring and reporting capabilities on virtual currency mixers leveraged by illicit actors and terrorist groups.
On Oct. 19, the Wall Street Journal reported that President Biden's administration is set to designate crypto mixers as a threat to national security. The move reportedly comes as the U.S. Department of the Treasury's Financial Crimes Enforcement Network (FinCEN) steps up vigilance against crypto terror financing citing geopolitical tension between Israel and Hamas.
FinCEN published a Notice of Proposed Rule Making (NPRM) detailing its argument for this new legislation that would compel financial institutions to track, report on, and even block transactions linked with suspicious convertible virtual currency (CVC) mixers. 
CVC mixing offers a critical service that allows players in the ransomware ecosystem, rogue state actors, and other criminals to fund their unlawful activities and obfuscate the flow of ill-gotten gains. This is FinCEN's first-ever use of the Section 311 authority to target a class of transactions of primary money laundering concern.

Andrea Gacki, FinCEN Director
The public has 90 days to submit written comments as feedback to the NPRM, which would act as an imposed sanction if approved. While FinCEN's plan is clear, the proposed rule remains under review at press time. 
ConsenSys counsel Bill Hughes opined that while FinCEN's proposal focuses on mitigating financial security, the NPRM does not bode well for mixing services in general.
This is more about national security surveillance that leverages domestic financial institutions than it is about prohibiting transactions like a sanctions regime does. But it does put mixers on the radar of domestic financial institutions in a bad way.

Bill Hughes, ConsenSys lawyer
FinCEN's announcement follows sanctions from the Treasury Department's Office of Foreign Assets Control on a Gaza-based crypto exchange called Buy Cash, as crypto.news reported.
Senator Elizabeth Warren has also rallied over 100 lawmakers to agitate for additional rules combating money laundering and war financing enacted with blockchain-based tools and platforms.
Amidst the conflict in the Middle East, authorities around the world have taken measures to stem financial support gathered by terrorist groups and bad actors. The Israeli government blocked crypto accounts operated by Hamas members and requested that Binance follow suit. 
Non-state actors are however leveraging digital tokens and cryptocurrencies to fund humanitarian aid for displaced citizens and war-torn neighborhoods.