USDT's Market Cap Soars Beyond $84b Amid Positive Crypto Market Sentiments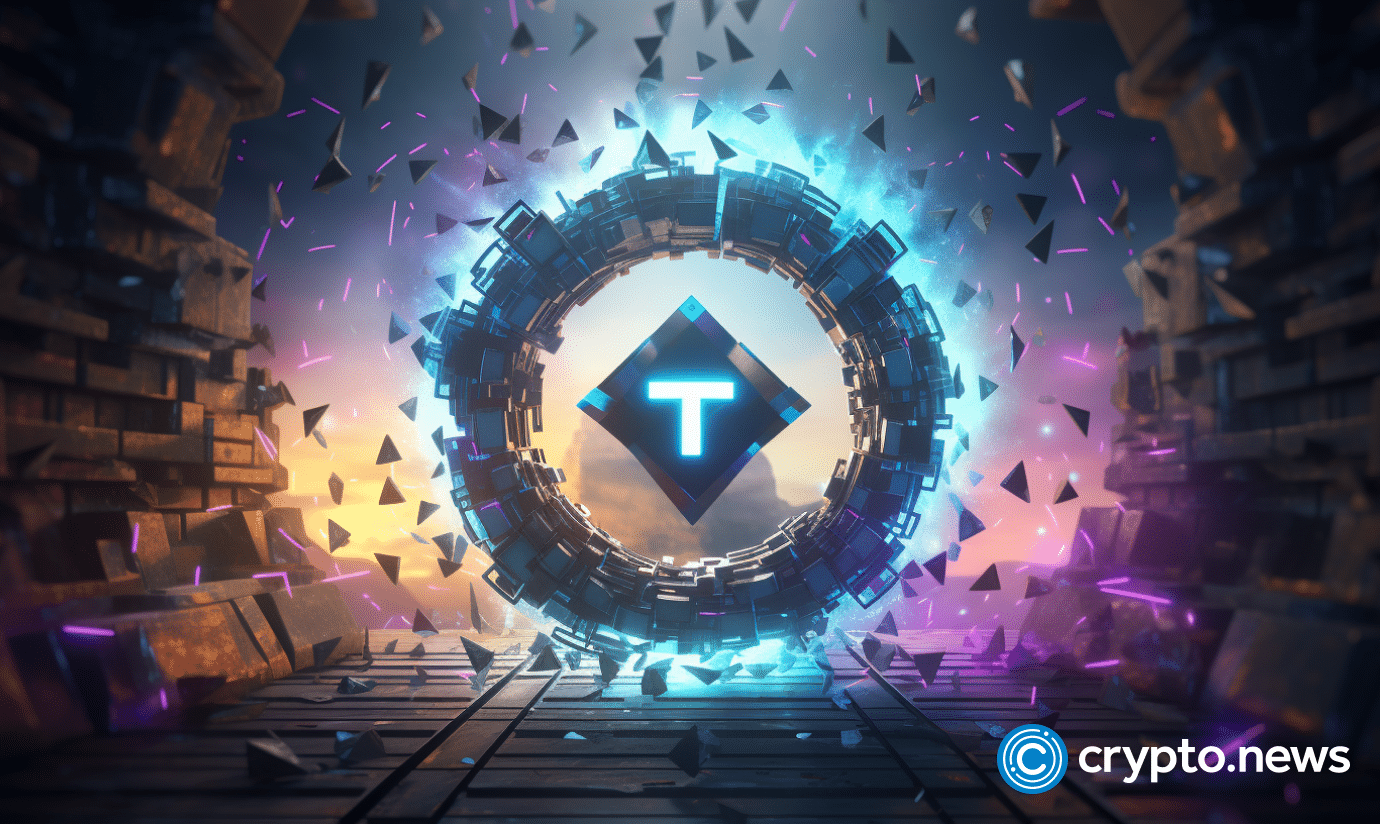 Tether's (USDT) market capitalization reaches a record $84 billion as the crypto rallies.
The market capitalization of the leading stablecoin Tether (USDT) exceeded $84 billion this week, a record milestone. It was attributed to upbeat market moods generated by the expected launch of a Bitcoin spot ETF.
The eventful week was also marked by market fluctuations due to surges in prices that led to the closing of short derivatives positions. Market participants seem to be flocking to Tether as a safe haven to inject liquidity into the volatile cryptocurrency market.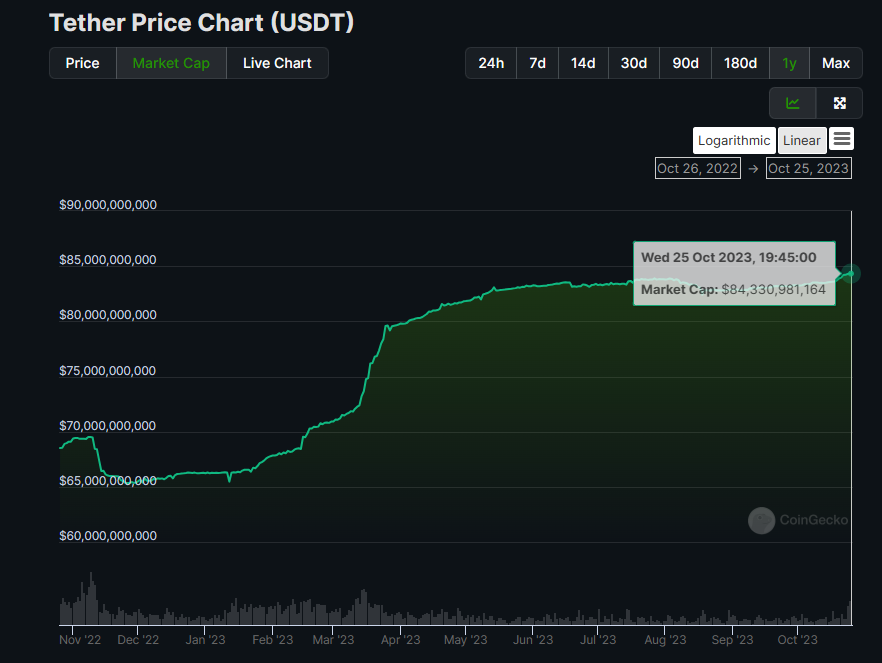 Tether braces for a positive Q4
Tether Holdings is also gearing up for an executive change in December. Italian software engineer Paolo Ardoino is slated to assume the chief executive role, a move that's drawing attention due to his willingness to interact with the media. This is contrary to Tether's traditionally subdued public presence.
Ardoino has recently endorsed a complete audit process for the stablecoin in a separate discussion with CNBC. He also emphasized that the general lack of audits in the stablecoin industry is not a reflection of issuer reluctance.
Tether also recently disclosed that it had disabled 32 wallet addresses suspected of involvement in unlawful activities. The addresses were purportedly connected to acts of terrorism and conflict in regions including Israel and Ukraine.
The development, along with Ardoino's upcoming appointment and the company's increasing transparency efforts, indicates a period of significant activity for the stablecoin leader. With its soaring market cap and emerging developments, Tether remains a key player to watch in the rapidly evolving cryptocurrency landscape.