Impact of FCA's new crypto rules: market shifts and high-profile exits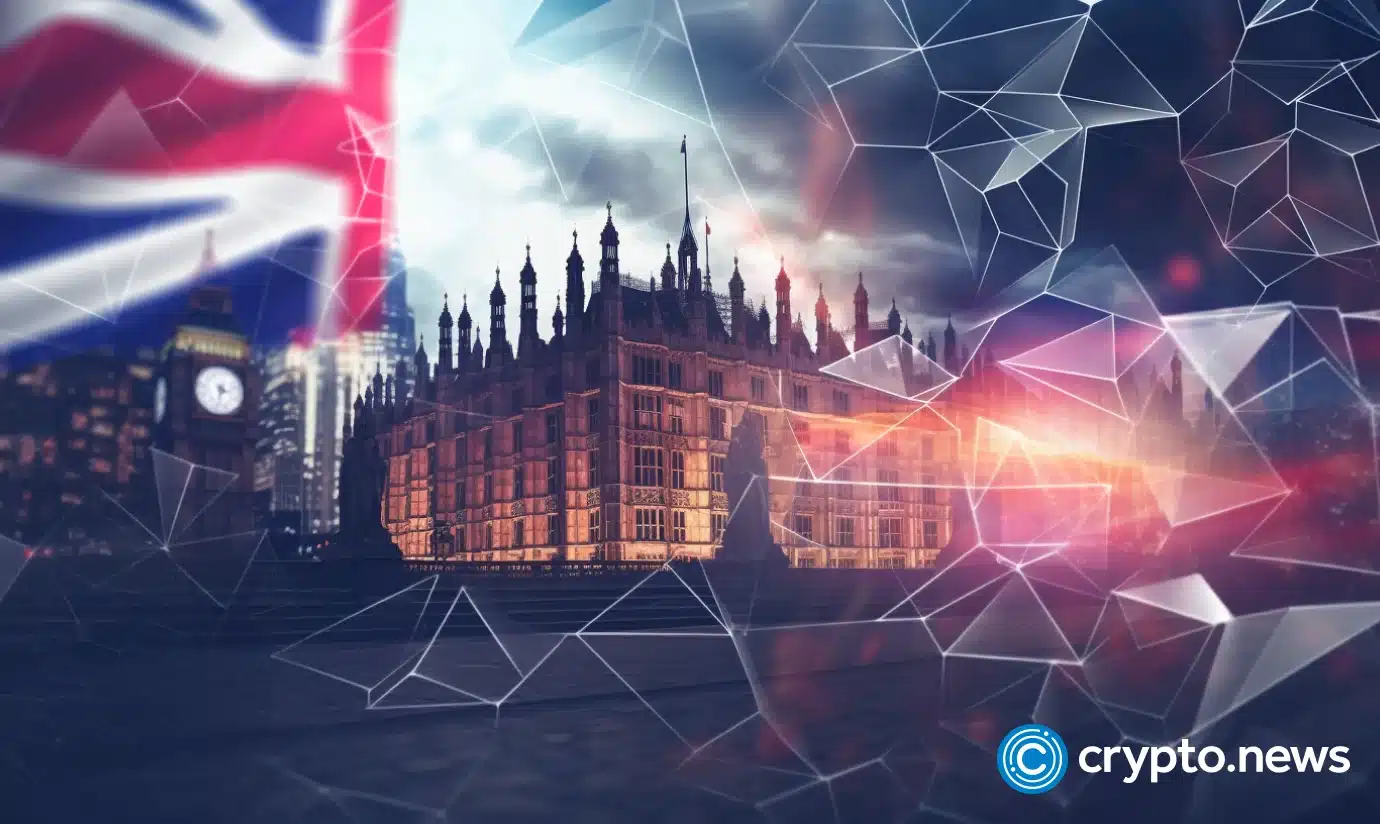 FCA's enforcement of new advertising guidelines triggers changes in the UK crypto space, prompting high-profile exits and the birth of compliance gatekeepers.
On Oct. 8, the UK's Financial Conduct Authority (FCA) announcув a novel set of rules under the Policy Statement PS23/6. These guidelines were specifically crafted to oversee the promotion of crypto assets in the UK.
The immediate aftermath of this introduction saw a substantial shakeup, with many crypto companies deciding to exit the UK market due to the heightened regulatory environment.
High-profile departures and market realignments have also been evident, emphasizing the significant impact of these regulations.
Let's delve deeper into this topic and try to unravel the intricacies of these changes and understand the present state of the UK's crypto sector in light of the FCA's new regulations.
Crypto firms respond to FCA's regulatory overhaul
The introduction of the FCA's new promotional rules for crypto assets sparked notable reactions across the sector, reshaping the accessibility landscape for UK crypto enthusiasts.
A mix of centralized and decentralized entities, from DeFi protocols to conventional platforms, have made adjustments in response.
Marinade Finance, the heavyweight in Solana's (SOL) DeFi scene, was quick to put up barriers for UK users, citing "compliance concerns" in the wake of the FCA's guidelines.
Their UK-based audience now encounters an advisory notice when attempting to access the platform. However, the firm has ensured that users can still manage their assets, emphasizing user protection even amidst compliance shifts.
Orca Finance, another key player on the Solana blockchain, also followed suit by initiating geo-blocking for its UK patrons. This strategic move seems to be a calculated step to align with the FCA's directive aimed at tightening the promotion of crypto-related services.
Beyond the decentralized realm, centralized giants weren't immune to these changes either. Bybit opted for an outright exit from the country, and PayPal halted crypto purchases in the UK until 2024.
Binance's challenges amid new FCA rules
Binance, the global cryptocurrency behemoth, has recently found itself in turbulent waters in the UK, largely due to the increasingly strict regulatory landscape shaped by the FCA.
A major shakeup at Binance came with the departure of Jonathan Farnell on Oct. 24, who had served as both the Head of Binance UK and CEO of Bifinity, a subsidiary of Binance.
And Farnell isn't the only high-profile exit. A series of departures have been observed, including Gleb Kostarev, Vladimir Smerkis, and Brian Shroder.
These leadership changes, while significant on their own, are symptomatic of larger pressures the company faces in regions with tightening regulations.
Recently, Binance also announced a halt to new registrations from UK users. This was in direct alignment with the FCA's rule, which emphasizes advertisement standards and mandates that crypto firms either self-approve or have authorized third parties vet their promotional content.
In anticipation, Binance had initially partnered with Rebuildingsociety.com, but this fell through when the FCA clarified the latter's lack of authorization to approve crypto ads.
Community reactions
Months before the FCA rolled out its new crypto asset regulations in October, the crypto community had already begun voicing their apprehensions.
Su Carpenter, Director of Operations at CryptoUK, was among the first to anticipate potential hurdles. In June 2023, she expressed reservations about the impending regulations, emphasizing the essentiality of consumer protection but cautioning against potential over-restrictiveness.
Carpenter's foresight was also in concerns that the forthcoming guidelines might limit the organizations authorized to approve financial promotions, potentially constraining competition.
She also warned of potential biases favoring authorized entities, which could inadvertently sideline UK-based firms. Moreover, Carpenter highlighted the uncertainty surrounding the proposed duration of the cooling-off period, indicating CryptoUK's commitment to nurturing a competitive yet safe industry.
By October, when the regulations were about to take effect, the anticipated tension between the regulatory body and the crypto community became palpable.
The City minister, Andrew Griffith, made an unexpected appeal to the FCA, urging a gentler approach to the new cryptocurrency advertising rules just days before their enactment.
This underscored a growing friction between the intent to promote the UK as a thriving crypto hub and the push for a rigorous regulatory framework.
Moreover, with Prime Minister Rishi Sunak endorsing the crypto space and envisioning a proactive role for Britain in this domain, the ongoing debate adds another layer of complexity.
The interplay between the Treasury's growth ambitions and the FCA's cautious stance remains a crucial determinant for the crypto sector's trajectory in the UK.
The cost of new crypto rules in the UK
The UK's recent tightening of cryptocurrency rules is causing a stir – and it's not just about who can or can't advertise. It's also about who's making money from helping others navigate these tough regulations.
Within just a week of these rules being in place, FCA had sent out 150 warnings to crypto groups who weren't following them. These aren't light warnings either – companies could be hit with big fines or even face jail time if they don't comply.
Now, with these strict rules, a business opportunity has sprung up. Only a few companies, just three to be exact, have the green light to check and approve crypto advertising materials. Think of these as the "gatekeepers" of crypto ads.
With such a limited number of gatekeepers and many crypto companies needing their stamp of approval, these gatekeepers can charge a premium for their services. One of these companies, Archax, has even expanded its team to handle the surge in demand.
While this might sound like a good business move for companies like Archax, it's a bit more complicated for the overall crypto industry. These regulations and the associated compliance costs make it harder for new players to join in, especially if they're not backed by deep pockets.
Plus, there's a broader concern here. The UK has been trying to brand itself as a global hotspot for crypto. But with these strict regulations, the dream and the reality aren't quite lining up.
Too much regulation might not only push crypto businesses away but also inadvertently create a mini-industry profiting from regulatory complexity instead of fostering genuine innovation.
The road ahead
Recent rules by the FCA might seem like a big turn in our story. But every turn leads to new paths and possibilities.
For companies, this might mean thinking differently. They might have to find new ways to work that fit these rules but still let them grow and serve their users.
For everyday people, it's a chance to learn. With all these changes, there's more to understand about how cryptocurrencies work and how they fit into our lives and our wallets.
Lastly, the UK has a chance to show the world how to make a safe and exciting place for cryptocurrency. In the end, the hope is that everyone – from big companies to the person who just wants to understand what Bitcoin (BTC) is – finds their place in the regulatory era.