Whales bought $58m worth of AAVE, ETH, ARB, PEPE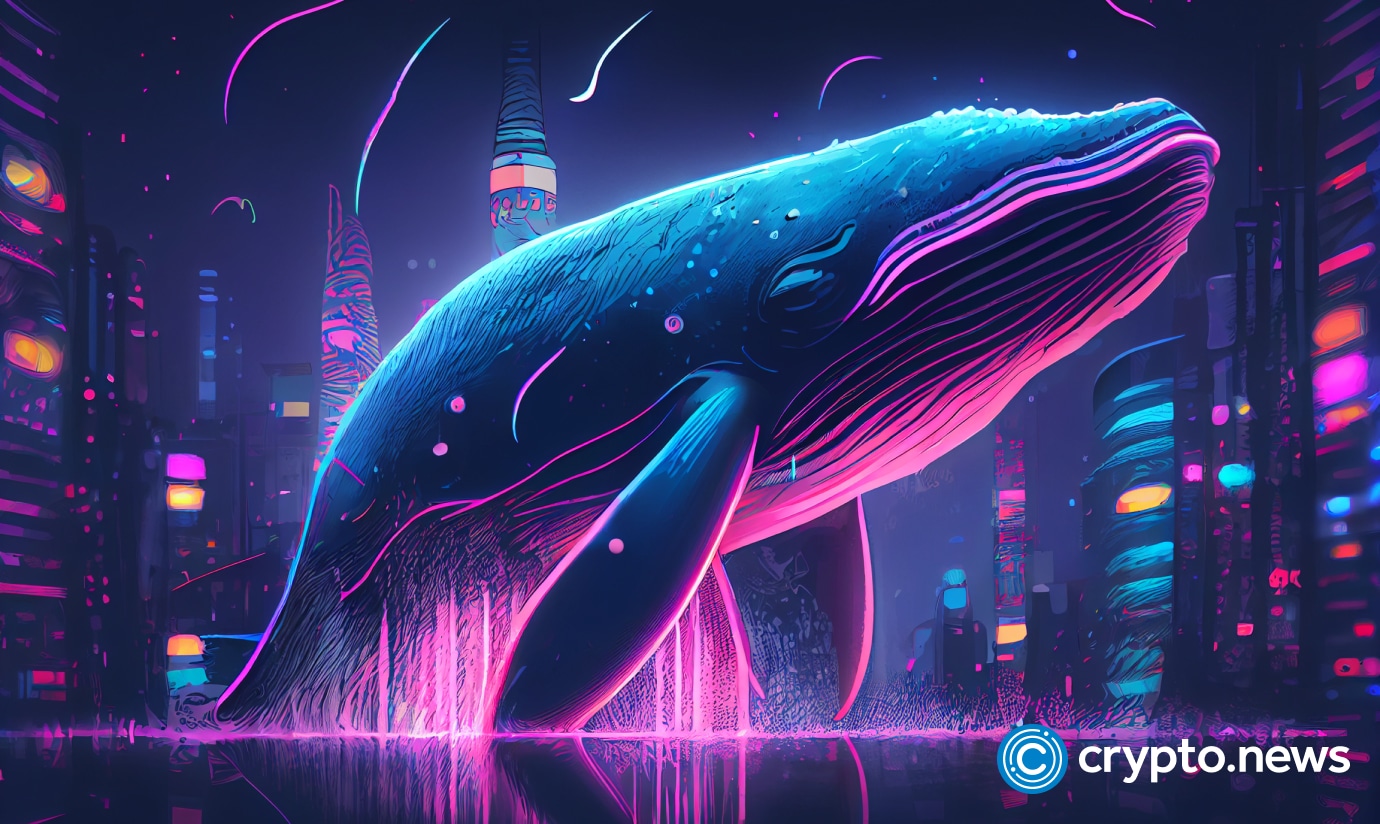 Last week, whale addresses purchased over $58 million worth of Aave (AAVE), Ethereum (ETH), Arbitrum (ARB), and Pepe (PEPE) amid the ongoing market surge.
This massive purchase volume represents cumulative movements involving distinct whale addresses on different occasions throughout the last week. The cluster of massive whale purchases prevailed amid the sustained uptrend that saw several assets hit new yearly highs.
One of these whales carried out a series of purchases involving AAVE, as disclosed by on-chain surveillance resource Lookonchain in a weekly review.
Its latest movement involved a withdrawal of 89,759 AAVE from Binance on Nov. 9. Data confirms they had withdrawn $39 million worth of AAVE from Binance in three days.
Moreover, another whale address sold off Ethereum to amass Arbitrum and Pepe tokens. This whale bought 2.51 million ARB and 1.65 trillion PEPE last week. At the time of the report, Lookonchain confirmed that the address already saw a $339,000 profit on its ARB and PEPE bet.
The last whale address, a newly activated wallet, withdrew $15 million worth of several assets from Binance over seven days. Illuvium (ILV) accounted for most of this figure, amounting to 40,000 tokens worth $3.55 million. The transactions also involved MKR ($3.38 million) and ETH ($3.17 million).
Market sustains uptrend amid whale activity
In its weekly review, Lookonchain further highlighted Solana's impressive run last week, which saw the asset rally by nearly 50% amid the sustained uptrend in the broader market. SOL's rally endured despite FTX unstaking $230 million worth of SOL and transferring $215 million. 
This was not the case for Tellor (TRB), which collapsed over 30% last week amid selloffs from whales. Notably, these addresses deposited $17.3 million of the asset on Binance throughout the week, compounding fears of a massive dump.
Other assets, including ORDI, OKB Coin (OKB), and Storj (STORJ), witnessed massive surges as whales moved substantial amounts on-chain. The team behind ORDI deposited $14.9 million worth of the asset to Binance after it soared 80% in a week. 
In addition, following OKB's surge to a new all-time high of $63.44 on Nov. 11, three whale addresses took out $14.9 million worth of OKB from Binance. Moreover, after the price surge engineered by STORJ, the team behind the project moved $6.5 million to Binance.
Bitcoin (BTC) witnessed an 8% gain last week, towering above $37,000, while ETH surged 13% to reclaim the much-coveted $2,000 price territory. Lookonchain also called attention to the accumulation trend of a Bitcoin whale which picked up last week, leading to $536 million in BTC purchases since Jan. 17.