Wikimedia Now Accepts Bitcoin Cash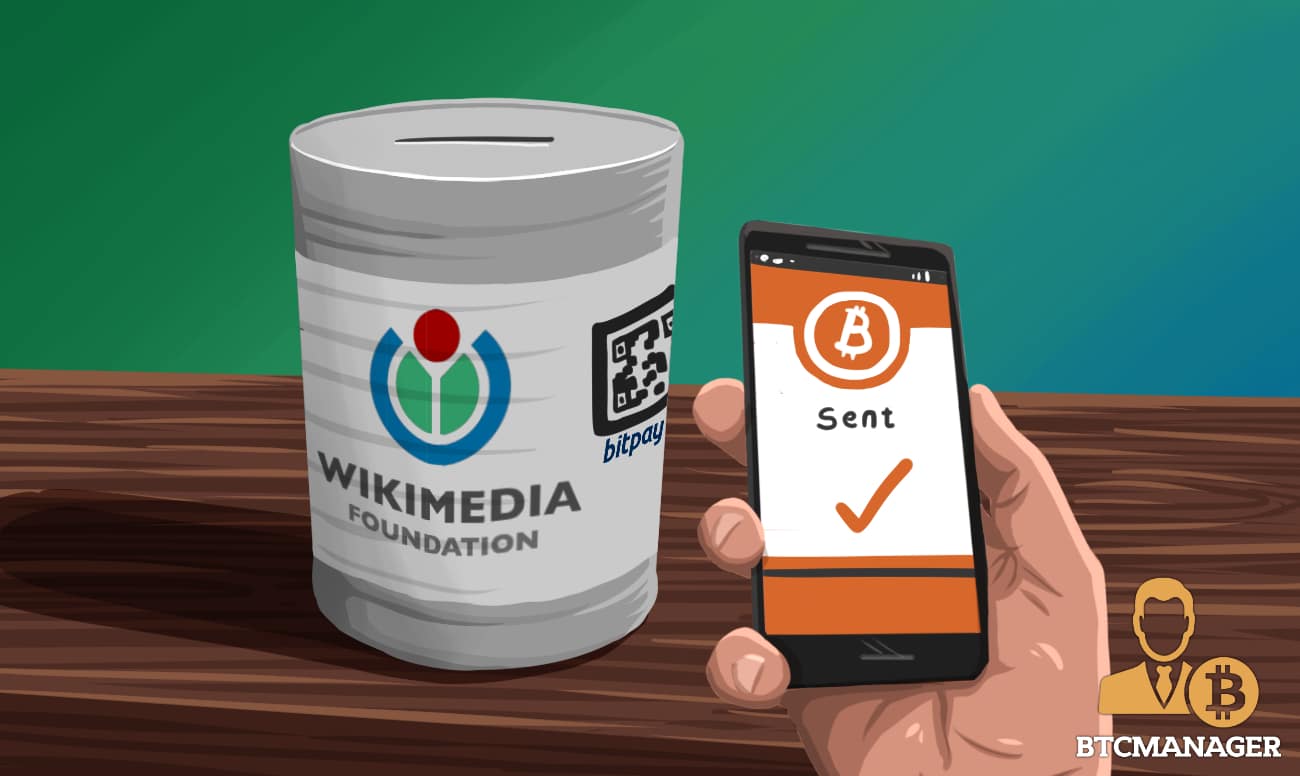 Wikimedia and BitPay have entered into partnership that will see Wikimedia accept Bitcoin Cash donations, as per a January 29, 2019 announcement.
Crypto-Donations
An official BitPay press release has detailed that Wikimedia, the non-profit organization behind Wikipedia, has teamed up with the cryptocurrency Payment professor. As a result of this partnership, Wikimedia will now also begin to accept bitcoin cash donations. Wikimedia already accepts bitcoin, and the enlistment of bitcoin cash comes as a result of it's easy to use nature.
BitPay's chief commercial officer, Sonny Singh said:
"Bitcoin and Bitcoin Cash are one of the cheapest payment options available so more money goes to charity rather than paying fees. Wikimedia does so much good around the world that it is a privilege to help them raise money,"
Favourability
This new development adds Wikimedia to the growing list of mainstream establishments that accept their payments in form of crypto, for example, The Great Lakes Science Center and Bernie Moreno Companies (BMC).  These help to push the use of cryptocurrencies into the mainstream and normalize it as a form of payment like fiat currency.
The low transaction fees associated with bitcoin and bitcoin cash was clearly a factor in them being chosen as the starting currencies and for a long time now, the crypto industry has been engaged in a bit of a race to the bottom in terms of transaction fees. This has seen up to millions of dollars being transferred at rapid speed, and also for very low transaction costs.
Pro-Crypto History
The team being Wikimedia has been crypto-forward for a while now, with Larry Sanger,  the co-Founder of Wikipedia, setting up a rewards-based platform in 2018 called Everipedia which rewards contributors of the platform with a native cryptocurrency that can be exchanged for others. According to Sanger, the reason behind this was the fact that the platform could no longer survive on volunteer efforts made by contributors and thus, some incentive was needed.
BitPay on their part saw a very successful 2018 with over $1 Billion in transactions, and also saw massive income come from transaction fee charges to customers. With this new partnership with such a prominent establishment so early in the year, they are poised to see an equally successful 2019.