XT.COM Expands Trading Options; Adds AIPC to Innovation Zone (DeFi)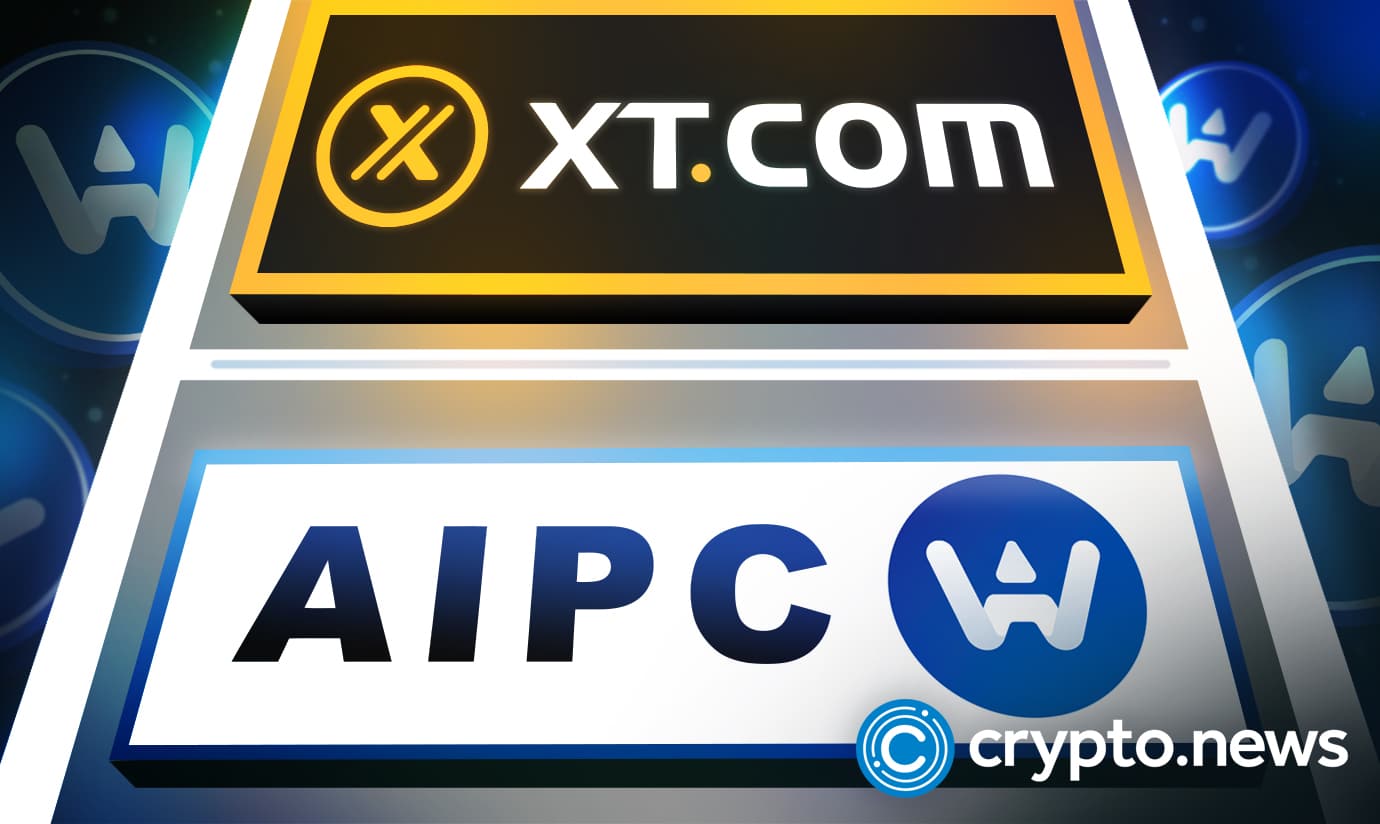 Renowned crypto-asset exchange platform, XT.COM, has listed the South Korean blockchain network (WIZBL BRTE) coin, AIPC, in its innovative zone and has opened trading for the AIPC/USDT trading pair.
Improved trading options for XT.COM's Users
The Hong Kong-based centralized trading platform and the world's first social-infused exchange, XT.COM, has listed the artificial intelligence platform coin AIPC in its innovative zone (DeFi) and has opened trading for the AIPC/USDT trading pair at 2022-09-16 10:00 (UTC) to improve trading options for its users.
The core development of the blockchain started in 2014 and over the years, improvements have been made to increase throughput and to drastically lower fees.
The new crypto pair was open for deposits on XT.COM's trading platform on the 15th of September, 2022, while users began trading the following day, on the 16th of September.
The listing of the new pair was announced on September 15, 2022, in a public statement by XT.COM's help desk. According to XT.COM, adopting AIPC is a step "to strengthen its battle-hardened crypto listing strategies further to improve the trading options for all of its users" while promising to continue to welcome projects for crypto listings and achieve parallel growth with them.
What is Artificial Intelligence Platform Coin?
The artificial intelligence platform coin (AIPC) is a cryptocurrency used for real-time transactions on the WIZBL Blockchain real-time ecosystem (BRTE) network. A system developed to circumvent the slow transaction speeds associated with existing blockchain platform models such as Bitcoin.
Following the listing of AIPC by XT.COM, coin holders can now benefit from the many DApps provided in the BRTE network. Also, analysts have predicted massive expansions of the BRTE platform, implying better trading chances for AIPC holders.
The future of the AIPC Coin
Simulating the fundamental framework of Bitcoin, the WIZBL platform can also mint coins using blockchain technology. Each coin minted has a value set and is converted based on the current value of AIPC.
As the value of smart contract tokens and other digital assets on the blockchain grows, so does the value of the WIZBL coin. Investment in AIPC coins will therefore continue to appreciate in value in line with the production of new coins.
Blockchain Real-time Ecosystem (BRTE), A New Standard for Blockchain
The BRTE 2.0 was developed and launched by WIZBL in 2017 to improve crypto's low transaction processing speed. This is done by changing the block generation-related algorithm and applying transaction per second (TPS) real-time processing technology to transaction records, payment services, medical, IoT (Smart Home Hub), and logistics.
The BRTE also provides scalability for all industries, such as distribution, autonomous driving, electronic signature, and virtual voting.
Risk Alert!
As with any other Initial Coin Offerings ("ICOs") and new listings, trading the newly adopted AIP Coin can be risky.
In its publication, XT.COM has advised its users to thread carefully.
It states:
"AIPC is a newly-listed token and its initial price may suffer huge fluctuations, causing partial or total losses. Before trading, please have a full understanding of all the risks in investing in digital assets and be prudent in your own decisions".