After Bitmain, Cryptocurrency Exchange Coincheck Announces U.S. Expansion Plans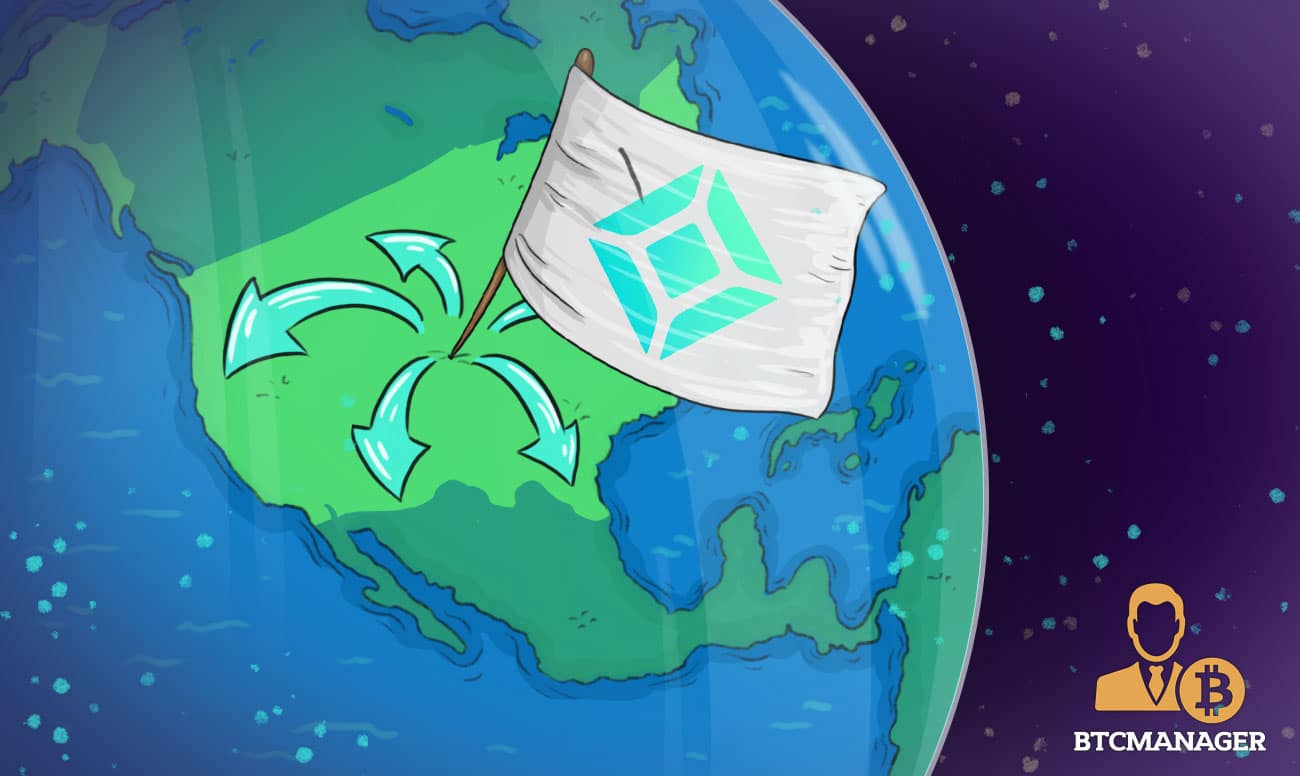 Coincheck is plotting a major comeback after its credibility and prospects were brought into question early in 2018. The Japanese cryptocurrency exchange has rebranded itself after a major security breach led to the loss of $500 million worth of NEM coins. In similar news, the world's largest mining company Bitmain announced their colossal expansion plans into the US on May 12, 2018.
Coincheck Security Breach, Enter Monex
A lot of things have changed over the past four months following Monex's $34 million acquisition of the Japanese crypto exchange. The crypto exchange has already reimbursed customers while still managing to be profitable.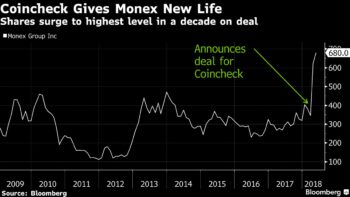 (Source: Bloomberg)
The crypto exchange has also spent millions of dollars to upgrade its security systems as it looks to bounce back after the security scare. In the wake of the hack attack, the exchange suffered a decline in trading volumes as clients withdrew over $540 million worth of investments.
Fast forward, and the outlook looks favorable for the Japanese exchange thanks to the Monex acquisition which appears to have provided a new lease on life. Coincheck has already filed the necessary documents as it needs to secure licenses in Japan. Monex stock prices surged immediately after announcing the Coincheck deal.
U.S. Expansion Plans
Coincheck is planning to expand its operations into the U.S. However, there is no timeline as to when the exchange will make its debut in the US market. Lower tax rates, growing cryptocurrencies interest along with the potential to add millions of new customers are some of the reasons why the firm is trying to expand in the West.
Expansion into the U.S comes as a surprise given that the country is not known to be friendly to Crypto assets, compared to Japan. However, Chief Executive Officer of Monex, Oki Matsumoto, remains confident that the company will succeed in the U.S especially on targeting institutional investors. The CEO told Bloomberg:
"Japan may seem like it's one step ahead in crypto, but in terms of deciding what's a security or a token and attracting institutional investors, the U.S. and Europe are moving ahead."
The U.S, on the other hand, has already approved and licensed futures products for digital currencies, as well as, Exchange Traded Funds (ETFs). High profile investors that had initially shunned the assets have already had a change of heart and hinted at the possibility of investing in cryptocurrencies and blockchain-focused startups.
While expansion into the U.S won't be an easy task, Monex is banking on the fact that it won't be starting from scratch. Monex already has over 600 employees in the US as part of its online brokerage business.