Amid ICO Crackdowns, Kodak Announces $50 Million Public Sale of Native Token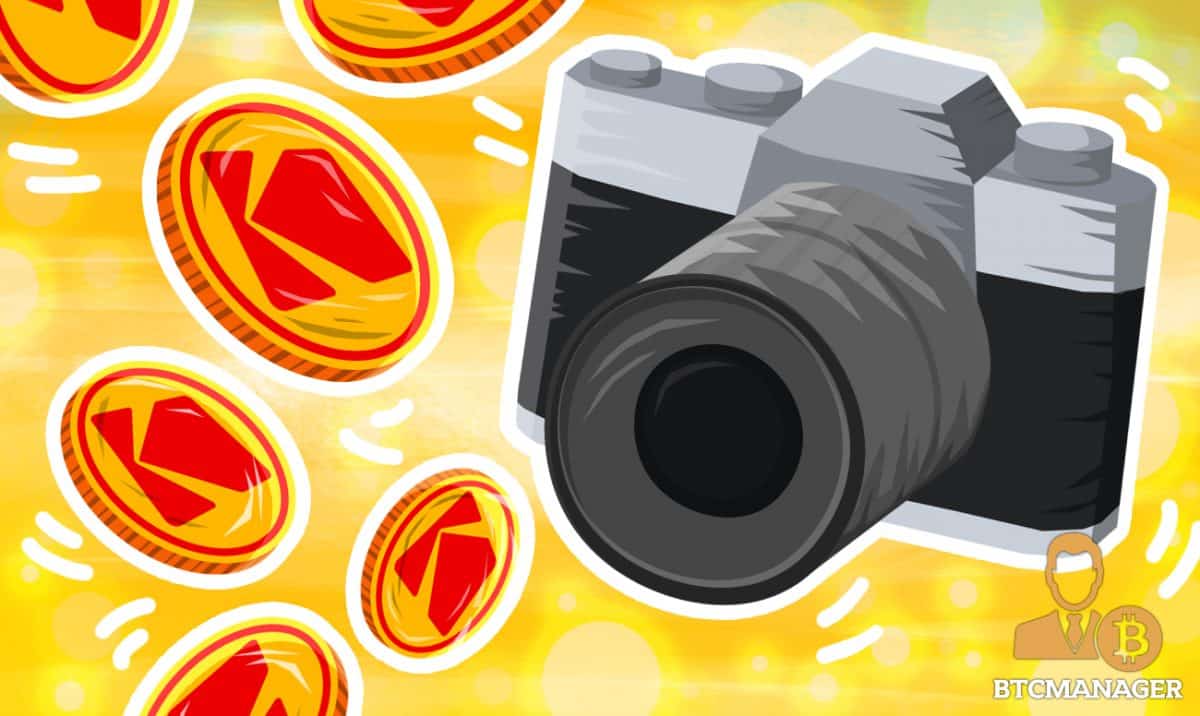 Despite global powers like the US and China scrambling around to prepare lucid regulatory laws for the burgeoning digital assets sector, American companies like Eastman Kodak are taking the audaciously bold plunge to launch their own Initial Coin Offering.
Kodak's ICO Bet
On May 10, 2018, Wenn Digital, a big data and AI-enabled image recognition platform, officially announced the impending launch of the KodakCoin ICO, in partnership with Kodak, an American imaging products manufacturer.
Due to commence on May 21, 2018, the blockchain-based image rights KodakCoin ICO has set its sights on a $50 million target, having previously raised $10 million in January 2018.
The offering makes use of the latest trend used by coin companies to get around the law: SAFTs, short for "Simple Agreements for Future Tokens." In this novel approach, companies "reserve" a buyer's position based on the amount of money they stake and give them the right to purchase a certain number of tokens at a later date.
Deploying a SAFT-based approach also buys Wenn Digital time, in hopes that the government will introduce reasonable legislation in the near future. If not, the offering would be subject to rigorous security laws, possibly compelling Wenn Digital to forbid American citizens from participating in the public sale.
According to KodakOne CEO Jan Denecke:
"The Securities and Exchange Commission says every token is considered a security. If you go out with a SAFT, you can still adjust to future views on how tokens are going to be considered by jurisdictions and authorities."
Although the ICO was previously scheduled to launch in January 2018, KodakCoin's parent company was served a notice that required them to verify accredited investors. Invariably, the project hit a roadblock.
Emergence of SAFT
At a time when cryptocurrencies are frowned upon in general, and ICOs in particular, SAFT provides a way to comply with strict laws until the tokens are clearly defined as utilities or securities. Reportedly, the U.S Securities Exchange Commision (SEC) has subpoenaed several cryptocurrency companies and kept ICO firms on their toes.
The crackdown effects are undeniably felt by the crypto-market, as 2018 has seen a 44 percent decline in ICOs compared to 2017. According to Cooley LLP, a British law firm:
"Such tokens do not give investors a stake in companies. In contrast, many ICOs have delivered tokens to their investors with just a plan of action—which should be considered security tokens."
Nevertheless, the SAFT has proven itself as a fundraising option, as Filecoin experienced in August 2017. The blockchain-based file storage network raised $200 million via a SAFT, counting institutional players like a16z and Union Square Ventures among its investors. As reported by BTCManager, the two firms are in a list of venture funds interested in the blockchain sector, reportedly approaching the SEC to exempt ICOs from strict regulations.
KodakCoin Unsure About its Token's Legal Status
As reported on Fortune, KodakOne remains unsure on its token's proposed status, as a security classification would grant ownership of assets to token-holders, whereas a utility classification would simply provide buyers with access to certain features. However, the company claims to have been in "constant touch" with regulatory bodies, including the SEC.
The KodakCoin aims to tokenize image and creative rights of photographs, alongside offering a native photo licensing platform.
"Subject to the highest standards of compliance, KODAKCoin is all about paying photographers fairly and giving them an opportunity to get in on the ground floor of a new economy tailored for them, with secure asset rights management built right in," Jan Denecke, CEO @wenndigital https://t.co/cJLXkhNpAE

— WENN digital (@wenndigital) January 9, 2018