The Falling Charm of ICOs: 44 Percent Decline in Raised Funds in April 2018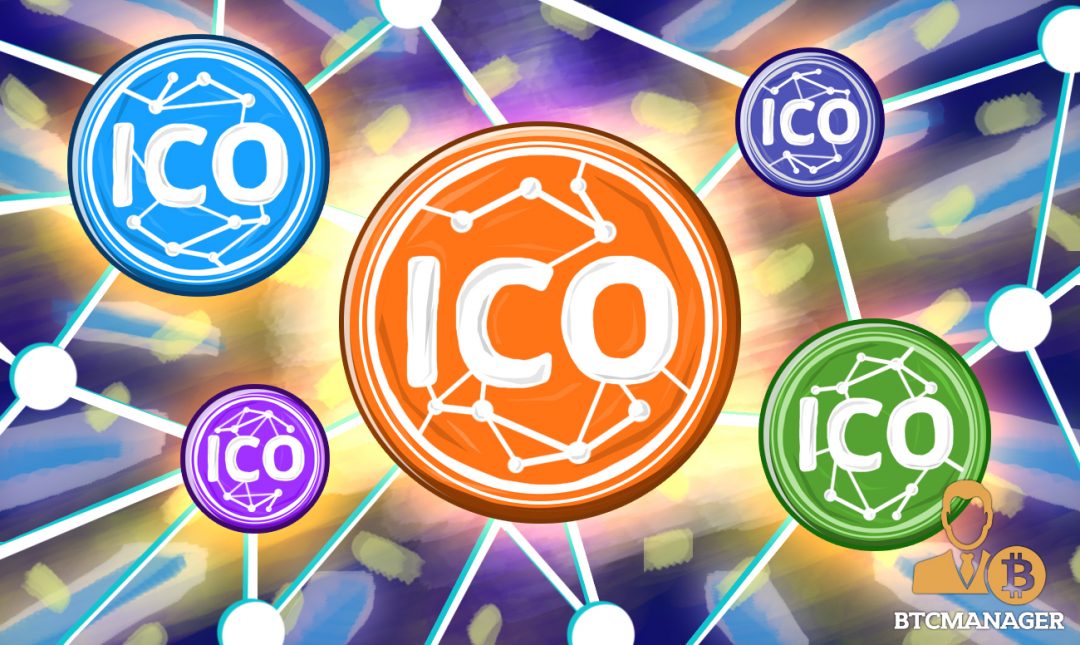 One of the most talked about topics in the cryptocurrency sector are the controversial Initial Coin Offerings (ICOs). The concept has allured a lot of coverage, as multiple, unknown ICOs regularly raise hundreds of millions of dollars; a previously unheard of occurrence. However, a study shows a significant slowdown regarding money raised by the ICO platform with the funding in April 2018 being the lowest in 8 months.
The ICO Rollercoaster
A survey by ICOData suggests that the lowest point for ICO funding, in 2018, was recorded in April 2018. A total of $543 million, a 44 percent decline when compared to the previous month, was observed. This movement has been a constant trend since the start of this year.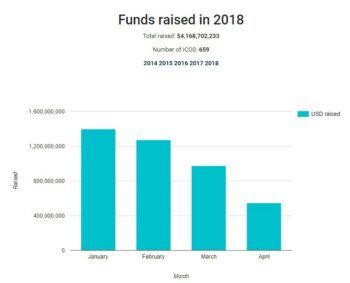 (Source: ICOdata)
However, a quick look at the same information for 2017 displays a much different picture: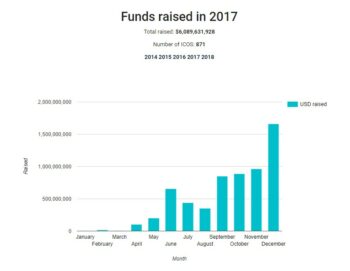 (Source: ICOdata)
A total of 871 ICOs were launched in 2017, which indicates that the first four months of 2018 saw launched 75 percent of the total number of ICOs the previous year. With an increase in the number of ICOs and a decrease in the amount of money raised, we can conjure several warning signs.
First, ICOs may have lost their sheen, and this could be fueled by the number of fraudulent ICOs and underperforming projects, which ultimately cause a loss to the investor.
Even after raising millions of dollars, various concepts, lack a working product and, to make things worse, stats say about 50 percent projects have failed post-funding.
Second, the high supply of ICOs may lead to lower investor demand – a classic example of the economic law of supply and demand – as most investors may not be willing to invest in every ICO that launches, a factor not considered by firms which choose to conduct an ICO.
A 'Bullrun' Could Fuel ICO Hype
The interest, however, remains and ICOs will still be organized to facilitate funding for future goals. It is firmly believed that money cannot replace a skilled team and this stands true when it comes to ICOs.
Furthermore, the surge in ICO funding was at a maximum in December 2017, a month marked by the historic rise of bitcoin to nearly $20,000, along with the total cryptocurrency market cap rising to a value of $800 billion.
The month marked many investors rushing to buy cryptocurrencies, taking the advice of social media crypto personalities to invest in lesser-known altcoins and risky ICOs.
Fundamentally, it is possible that the "hype," and potential 10x returns, led to an increase in ICOs. A similar bull run in 2018 may indeed lead to different results in the "Funds Raised in 2018" statistical chart at the end of 2018.
Government Crackdowns to Blame for Poor ICO Performance?
The exorbitant sum of $100 million was raised by quite a few companies, with and Tezos being the biggest of the lot. However, the massive fund-raising rang alarm bells for regulators and finance officials around the globe, causing them to take action against ICOs in several countries.
ICOs are under scrutiny all over the globe. The fundraising concept faces a ban in the Asian countries of China and South Korea, both with significant investor interest in cryptocurrencies. Fortunately, the latter announced its potential plans to reverse the imposed ICO ban on March 13, 2018.
In the Western Hemisphere, USA still maintains a cautious view of ICOs, with the SEC cracking down on ICOs. Due to this, a number of ICOs and crypto-exchanges do not offer their tokens and services, respectively, to American citizens.