Bank of America Patent Displays use of Ripple Ledger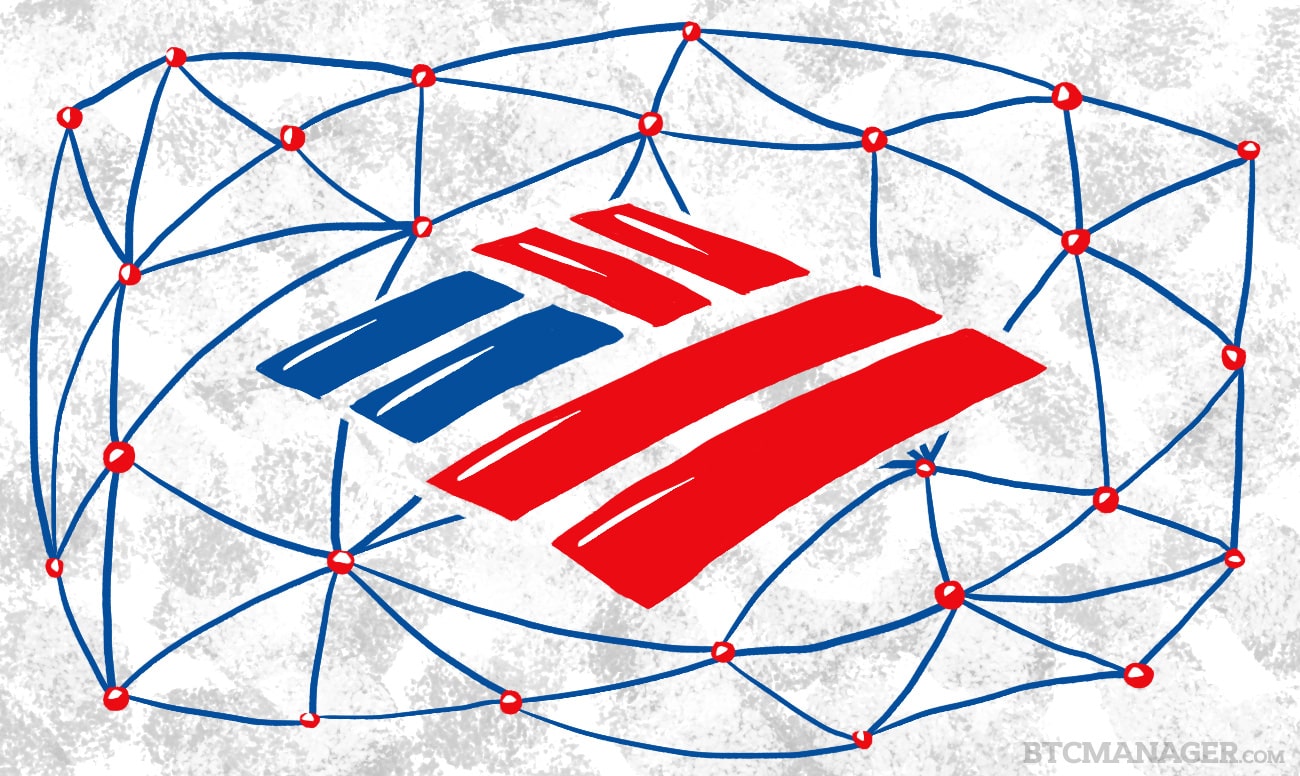 A now publicly available patent from Bank of America (BofA) has revealed a system of real-time settlement that utilizes the Ripple ledger for inter currency transactions, July 20, 2019.
Huge Breakthrough for Ripple
Bank of America's patent reveals the exclusive usage of the Ripple ledger to improve efficiency and cost-effectiveness of transactions as well as bookkeeping.
https://twitter.com/Dillon/status/1152698636901507073?s=20
In the patent document, BofA recognizes that distributed ledger technology (DLT) has the potential to truly disrupt banking and accounting. Advantages of their new patent include the option to eliminate physical accounts, real-time payment advisory, alternative implementations for the bank's general ledger, and a change from end of day (EOD) settlement to real-time settlement among others.
Ripple has long said that their ledger and protocol allows for improved ease of transacting when it comes to inter currency transactions. Using the native XRP token, clients can easily convert one currency to another, minimizing costs and translation losses.
Reconciliation of statements, balance management, and account investigations become much easier due to increased clarity in operations and the state of accounts.
To break down the patent, many charts depicting the process are shown by BofA; it seems to show a process whereby two clients who are each transacting in a different currency, can easily exchange value with each other using Ripple's protocol. By managing a validator node, BofA would act as the intermediary for the transaction between their client and the other bank.
Not many doubted Ripple Inc's capacity to bag high-value partnerships, but their public sale of XRP has been criticized as fairly useless. As it is a token to be used by institutions and their other clients for transacting between different currencies, many have debated the point of retail investors holding these tokens for capital appreciation.
The King of Partnerships
Ripple Inc has been bagging partnerships with leading banks such as SBI Japan and Santander since it first developed its product.
It's suite of products includes xRapid, xCurrent, and xVia, all of which are institutional payment remittance protocols with different focus points.
Moving from fiat currencies issued by governments to the self-sovereign Bitcoin isn't possible in a single day. Ripple aims to function as the bridge between decentralization and centralization.