Beijing Sci-Tech Report Accepts Bitcoin as Payment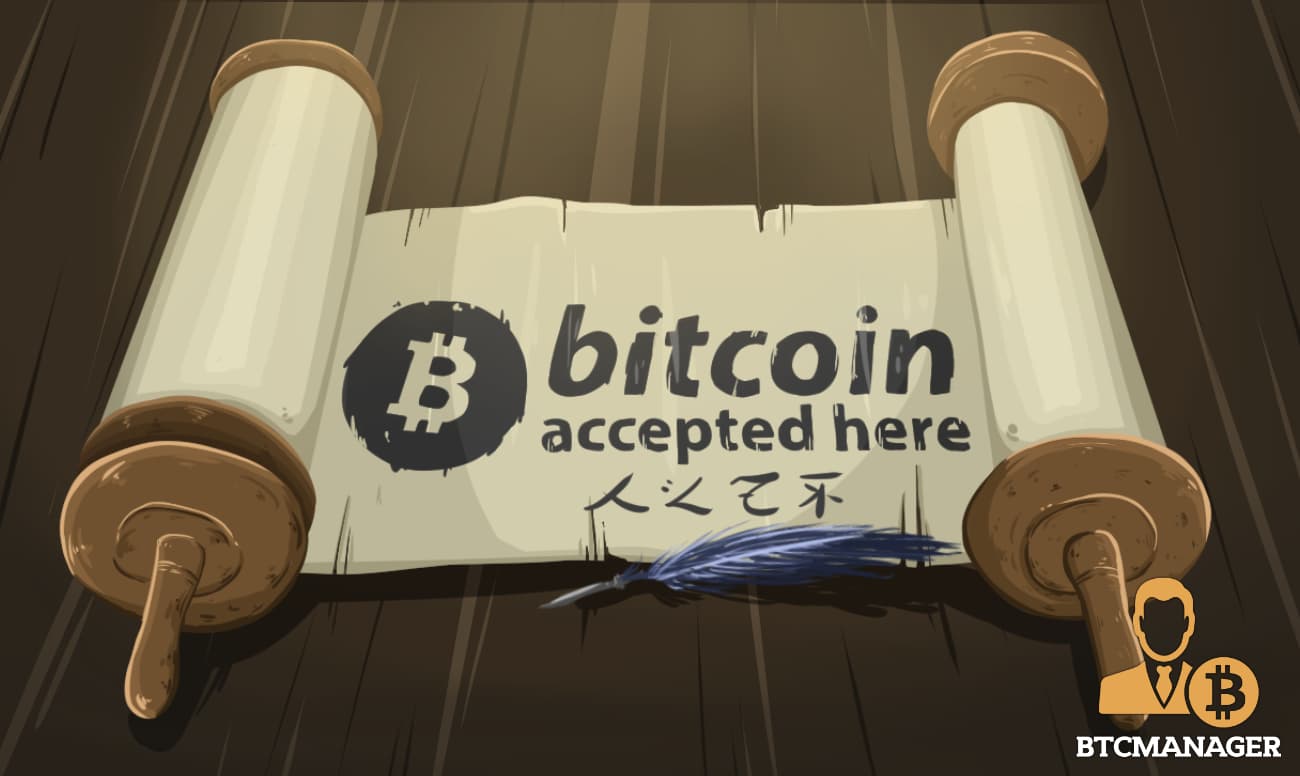 While China continues to clamp down on cryptocurrencies, the nation's oldest science and technology publication, Beijing Sci-Tech Report (BSTR), is accepting bitcoin for its 2019 subscription. According to an Asia Times article published on October 1, 2018, the BSTR began accepting cryptocurrencies because it wanted to promote blockchain technology and the use of cryptocurrencies in a practical way.
First Media Group to Accept Bitcoin in Beijing
The 150-year old science and technology media publication has reported significantly on emerging technologies like cryptocurrencies and blockchain technology. Despite the government's blanket ban and harsh stance on digital currencies, the Beijing-based company appears in full support of the industry via its new Bitcoin payment option.
According to CoinMarketCap, bitcoin is valued at $6,592.99 as of October 1, 2018. Unfortunately, the pioneer cryptocurrency suffered a significant slump from its all-time high of almost $20,000 in December 2017. Due to its high volatility, BSTR mentioned that if the price increased by a considerable amount by 2020, they would gladly provide refunds to users who subscribed via bitcoin.
The Asia Times reported that the subscriptions would cost users 0.01 Bitcoin (approximately $65). A translated statement from the press release mentioned that the new cryptocurrency payment option was designed to "cultivate new readers."
Unclear how the Payment Option Will Work
Due to the conflicting views on cryptocurrencies, it's unclear how the cryptocurrency payment option will work, considering the Government's strict cryptocurrency ban. The South China Morning Post reported just last month in August 2018 that the Chinese government has also begun to shut down blockchain news accounts and ban hotels from hosting any events that promote cryptocurrencies. Even prominent media companies who raised millions in venture capital have had their public WeChat accounts blocked.
According to the SCMP, China extended their ban on cryptocurrency promotional events beyond Beijing to Guangzhou. While Guangzhou is a special economic zone, the Government noted that the ban would help ensure that the existing financial system remains stable and secure.
Publishing Companies Remove Bitcoin Payment Option
While BSTR is supportive of cryptocurrencies, it isn't the first publication to accept bitcoin. Time Incorporated, the publisher of over 90 magazines, announced in December 2014 that it would begin taking the digital currency for a handful of magazines including Fortune, Good Health, This Old House, and Travel and Leisure.
According to Business Insider, in April 2014 the Chicago Sun-Times also accepted bitcoin as a form of payment via BitWall, a microtransactions company. Unfortunately, both companies have since stopped accepting the cryptocurrency.