Binance Crypto Exchange Formally Applies for Singaporean Crypto License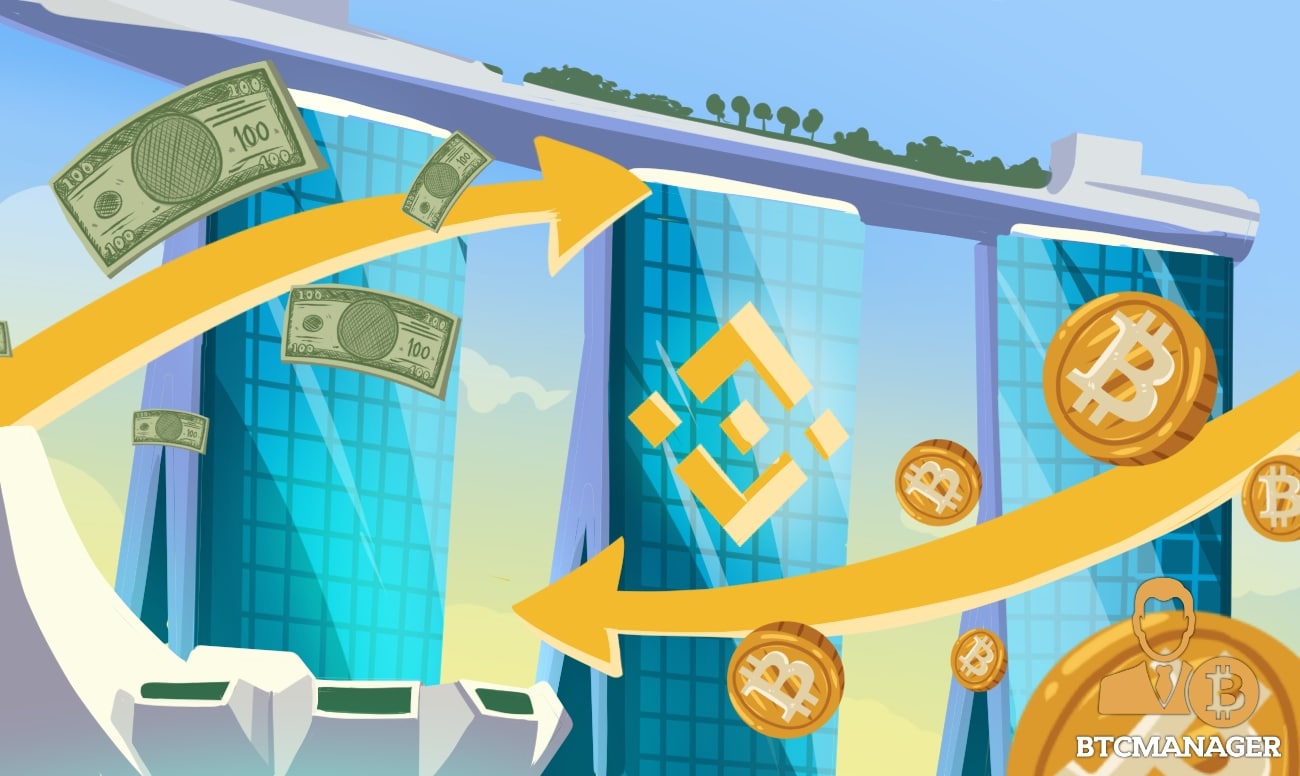 Binance cryptocurrency exchange has formally applied for a license that will enable it to operate in Singapore as a bitcoin (BTC) trading venue and crypto exchange in the region, in accordance with the recently implemented Payment Services Act (PSA), according to a South China Morning Post report on February 17, 2020.
Binance Vying for Singapore Crypto License 
As reported by BTCManager earlier in January 2020, Singapore's financial watchdog, the Monetary Authority of Singapore (MAS), officially implemented the nation's Payment Services Act (PSA) which aims to govern financial services platforms in the state including crypto exchanges.
In the latest development, Changpeng Zhao-led cryptocurrency exchange, Binance, has officially applied for an operating license in Singapore, to enable it to continue to do business in the region in accordance with the new legislation.
While Singapore has always exhibited a friendly approach towards digital currencies, the Payment Services Act is the first comprehensive regulation for crypto-related businesses and fintech firms in the region.
MAS Fostering Innovation with PSA 
Specifically, the MAS has made it clear that the new PSA is aimed at promoting innovation and making life easier for crypto-focused businesses in the region, while also significantly curbing illegal activities in the state. 
"The activity-based and risk-focused regulatory structure enables rules to be applied proportionately and to the rapidly evolving business models. This PS Act will facilitate growth and innovation while mitigating risk and promoting confidence in our payments ecosystem," declared Ms. Loo Siew Yee, Assistant Managing Director of Policy, Payments and Financial Crime at the MAS, at the time.
Importantly, the PSA gives the MAS full authority to fight against illicit practices such as money laundering, cybercrime, and terrorist financing, among others.
In 2018, Binance inked a strategic partnership deal with Vertex Ventures, the venture capital arm of Temasek Holdings Pte, and received funding from the firm which enabled it to open a crypto-to-fiat exchange in the region. 
Commenting on the matter, CEO Changpeng Zhao hinted that:
"We have already applied. We submitted the application pretty fast. Binance's Singapore entity has been in close touch with the local regulators, and they have always been open-minded."
Other crypto market participants including Tokyo-based Liquid Group and London-based Luno exchange have expressed plans to apply for the PSA license.
At press time, Binance coin (BNB) is the ninth-largest cryptocurrency in the world. The price of BNB sits at $22.64, with a market cap of $3.52 billion, as seen on CoinMarketCap.