Binance Deepens Its Global Reach, Extends Kazakhstan Investment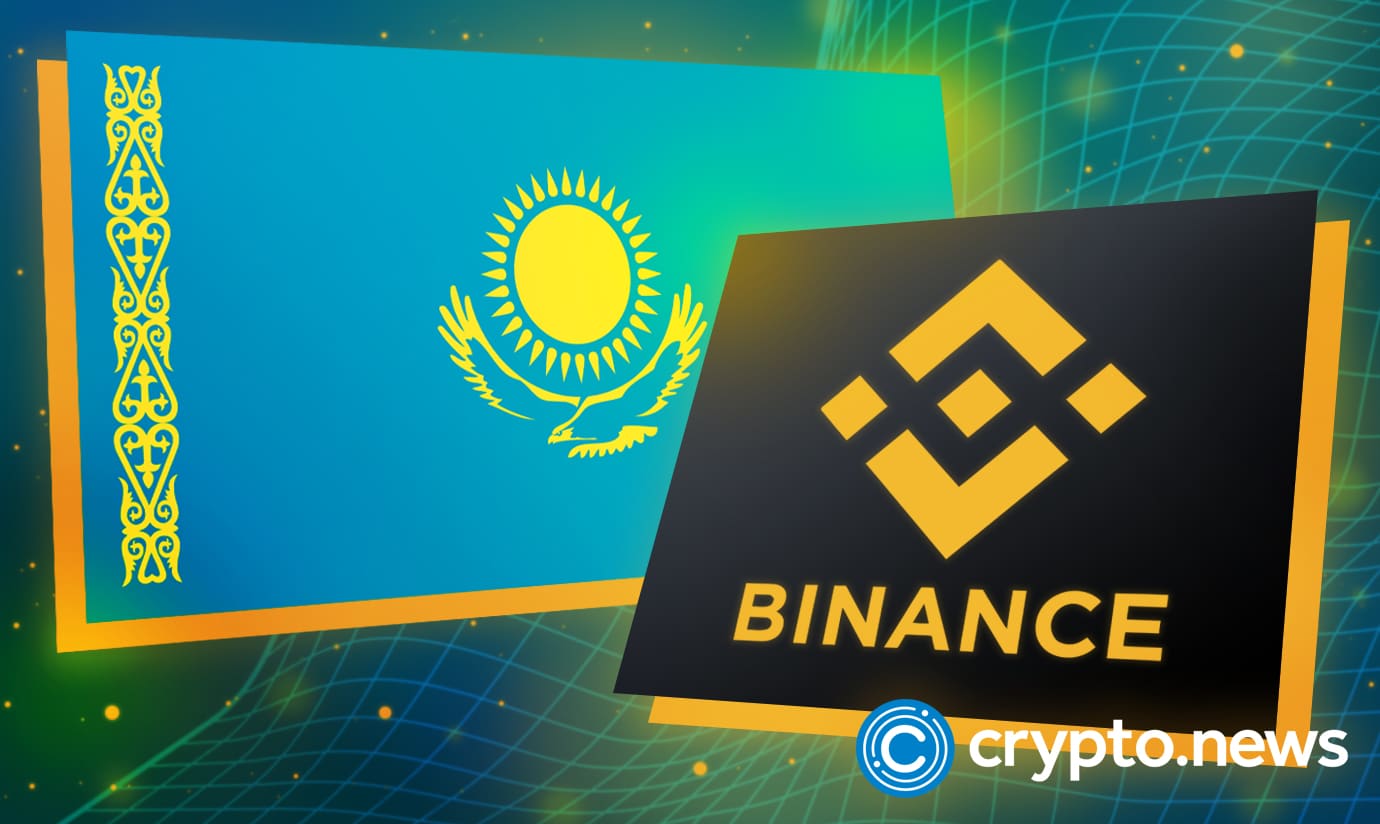 Cryptocurrency exchange Binance has entered into a Memorandum of Understanding (MOU) with the Financial Monitoring Agency of the Republic of Kazakhstan. Kazakhstan will create a secure virtual asset market in the nation with the assistance of Binance. The platform will also collaborate with law enforcement to spot and stop unlawful cryptocurrency trading operations, including those used for theft, money laundering, and terrorism financing.
Binance and Kazakhstan's Financial Monitoring Agency Sign a Memorandum of Understanding
On October 3, the biggest cryptocurrency exchange in the globe, Binance, revealed that it had signed an MOU with the Kazakhstani Financial Monitoring Agency. Zhanat Kaldybekovich Elimanov, the chairman of the Financial Monitoring Agency, and executives and workers from Binance were present during the meeting.
According to a tweet from Binance CEO "CZ," the MOU consensus" signifies the growth of the Binance Law Enforcement Training Program in Kazakhstan. Binance collaborates with governmental organizations and international security agencies to combat financial and cybercrimes. The initiative has previously undergone implementation in France, Germany, Italy, the United Kingdom, Israel, Norway, Canada, Brazil, and Paraguay.
Binance Heavy On Combating Money Laundering
Binance will also assist Kazakhstan in developing its market for digital assets. Make a robust, long-term communication system as well. Further efforts will be made by both parties to locate and seize illicit cryptocurrency holdings and cryptocurrency used in financial fraud and terrorism funding.
Tigran Ghambaryan, vice president of global intelligence and investigations at Binance, said:
"Binance has the most robust compliance program in the industry, including anti-money laundering (AML) and global sanctions principles, as well as tools to proactively detect suspicious accounts and fraudulent activity,"
Tigran Ghambaryan's review on 'Investigations in the Cryptosphere' was also delivered. At the conference, Chagri Poyraz, head of Binance's global sanctions division, also presented 'Typologies of sanctions dodging utilizing cryptocurrencies, repression of criminal activities.'
Kazakhstan's Relations To Binance
Binance had previously operated in Kazakhstan. The platform has been in the news in Kazakhstan for the past few months. The Astana Financial Services Authority [AFSA] granted the firm in-principle permission to conduct business in the area back in August.
The business has previously agreed to a Memorandum of Understanding with the Kazakhstan Ministry of Digital Development, Innovations, and Aerospace Industry. Binance hoped to assist the nation in creating legislation for the cryptocurrency industry through this.
Following a trial run with banks and cryptocurrency platforms, Kazakhstan's president Kassym-Jomart Tokayev declared last week that the nation is prepared to legalize cryptocurrency. Additionally, he mentioned Binance's creation of a regional hub.
If Kazakhstan agrees to legalize cryptocurrencies, Binance will undoubtedly take center stage in the area going ahead.