Binance Labs Head Thinks that Cryptocurrency Bubble Will Burst Soon, Giving Rise to "Truly Good Projects"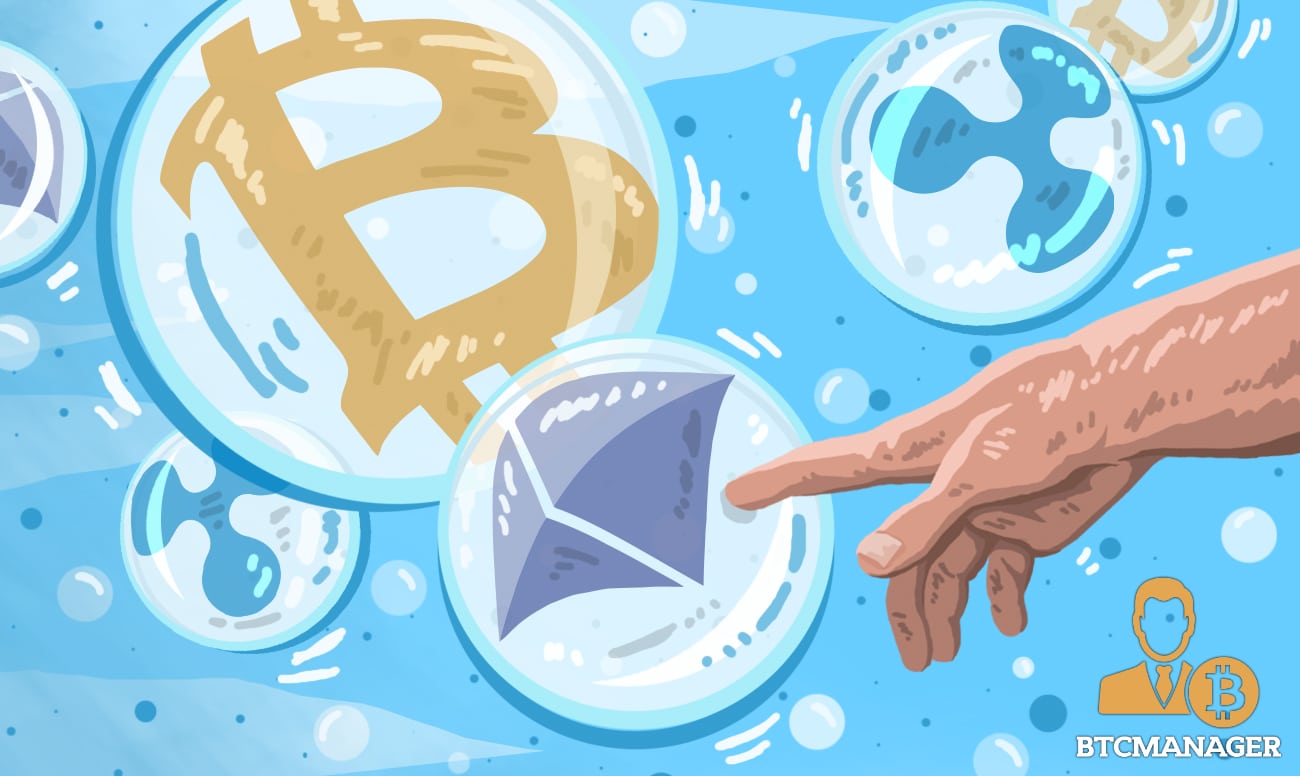 While Binance made ripples in the cryptocurrency sector after unveiling its $1 billion fund plans, the head of Binance Labs, Ella Zhang, does not hold an optimistic outlook of the infamously volatile market.
Bubble Bursting is a "Good Thing"
Zhang joined the exchange platform's venture incubator Binance Labs in March 2018, to lead the project. However, Zhang believes that the market is highly nascent, overvalued, and "unreasonable." She added that if the bubble bursts, it will " be a good thing for the industry."
The adage "in a bull market, everyone's a winner" echoes with Zhang.  She states that while the bull market has a positive effect on users, the "truly good projects" emerge only after the overzealous bubble of high-returns bursts. However, she's quick not to make statements that predict the fall.
In the first half of 2018, ICOs raised as much as $9 billion, an amount that surpassed the total amount of capital raised in all of 2017.
One of the biggest winners in the cryptocurrency surge of 2017 was Binance. The exchange was founded in August 2017 by Changpeng Zhao, and swiftly became the world's largest cryptocurrency platform by traded volume in December 2017. Additionally, the exchange reported billions of dollars in revenue for Q1 2018.
However, after a regulatory crackdown in Hong Kong, the company has shifted to the crypto-friendly Malta island, as reported by BTCManager.
Binance Setting up Strict Quality Assurance Standards
Zhang previously worked for Alphabet Inc, Google's parent company, and states that her role involves quality control of cryptocurrencies. To weed out the scams, Zhang is also instrumental in setting up Binance's Cryptocurrency Governance Initiatives, which reportedly launches in June 2018.
Speaking about the initiative to Bloomberg, Zhang said:
"The main purpose of this is to fight scams and shitcoins, and to boost crypto and blockchain technology."
As it stands, Binance will encourage its partners to join the initiative, and make associated fund managers vow to not "participate in pump and dump" schemes. Additionally, projects shall have to deliver everything they state in their whitepapers necessarily.
Those who break the rules will be dealt with severely. The exchange will delist tokens which fail to deliver their commitments, Zhang confirmed.
Investing Only in Strong Projects
The incubator will follow a defined strategy to invest only in companies which solve real-world problems, and Binance expects the fund to be profitable in the "next three to five years."
The list of investment avenues includes, and is not limited to; public blockchains and decentralized exchanges working on increasing transaction speed to tackle scalability, custody, wallet and payment applications with a focus on security and privacy, stable coins creating less volatile tokens, and compliant security token platforms for regulatory concerns.
On an average, the seven-person Binance Labs team will invest amounts ranging from $1 million and $10 million.
Industry observers see a conflict in Binance's plans as investing in digital tokens and holding their company's equity is a questionable move.
However, Zhang stated:
"If we see founders contribute to both sides, we'll hold both sides. Sometimes it's hard to see which one is more valuable, but our position is to support the founders and create value for the project as a whole."