Bitcoin Correction Unlikely Amid Institutional Investment Wave, Says JPMorgan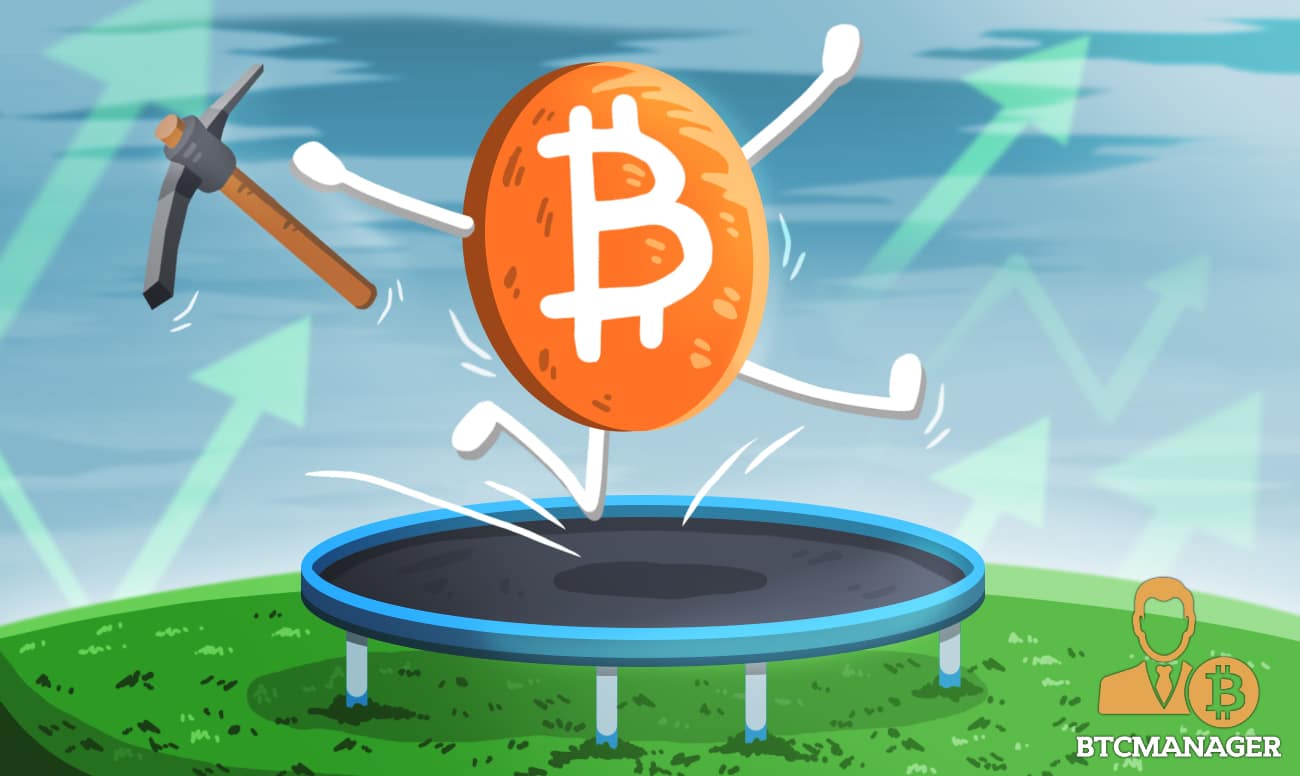 Traders looking for a Bitcoin (BTC) price correction in the short-term might have to wait a while according to JPMorgan analysts who say the institutional herd is currently providing adequate support for the current bullish momentum. Several publicly-listed firms have announced massive BTC purchases as more companies pivot towards holding the largest cryptocurrency by market capitalization as a treasury reserve asset.
Bulls are Firmly in Control of the Bitcoin Price Action
According to Bloomberg, the odds of a Bitcoin price correction are low due to the massive influx of investments into the Grayscale Bitcoin Trust (GBTC). JP Morgan Nikolaos Panigirtzoglou in a note published last week argued that while Bitcoin seems overbought, the size of the allocations coming into the GBTC are too large to allow any sell walls to trigger the formation of significant "negative price dynamics."
Indeed, the current flood of institutional money into the Bitcoin space is preventing the decline seen in the latter part of 2019. At the time, Bitcoin's summer push to the $13,000 price mark saw a steep decline as sustained profit-taking drove BTC to shed almost 50% of its "per coin" value.
The current market sentiment is one of bullish optimism as several companies continue to reveal their involvement in Bitcoin. Apart from MicroStrategy and Square, MassMutual and UK-based investment management firm Ruffer LLC have also announced massive BTC purchases.
Indeed, as previously reported by BTCManager, JPMorgan analysts say about $600 billion in institutional investment could flow into Bitcoin if insurance firms and pension funds commit 1 percent of their assets into BTC. In June, Ryan Watkins, an analyst at crypto data provider Messari predicted that Bitcoin could reach $50,000 if institutional investors allocate 1 percent of their portfolios in BTC.
Apart from public companies, notable investors like Paul Tudor Jones and Stan Druckenmiller are also bullish on Bitcoin. The emerging consensus is that BTC is a viable hedge against monetary debasement as governments continue to inject cash to spur economic recovery in the wake of the coronavirus pandemic.
As of press time, Bitcoin is down 3 percent following a rejection at the $24,000 price mark. However, since crossing the $20,000 psychological milestone less than a week ago, the top-ranked crypto by market capitalization has sustained that level likely pointing to the formation of temporary support.