Bitcoin Price: Michael Saylor Says Short-term Volatility Not a Problem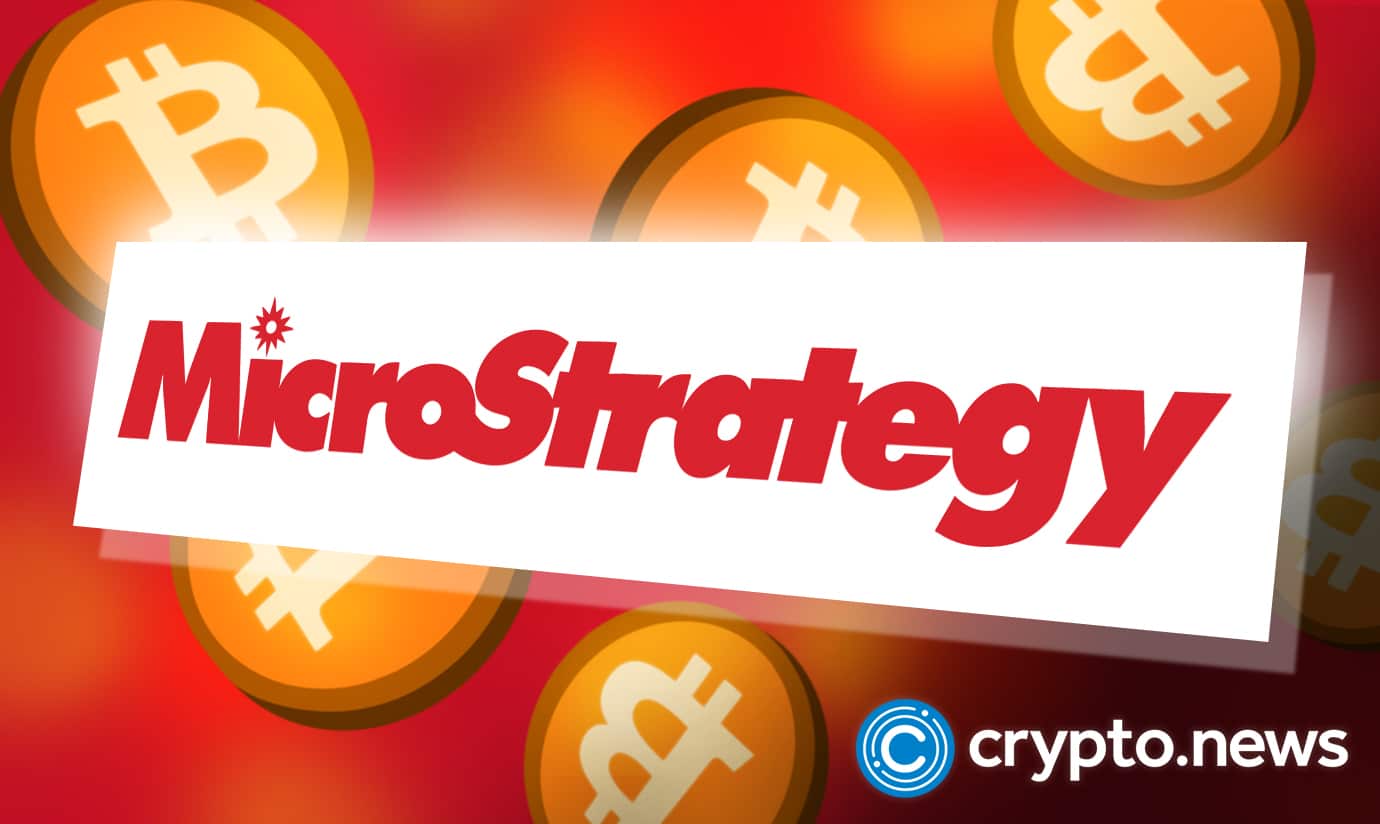 Michael Saylor has made it clear that the recent decline and high volatility of bitcoin (BTC) do not change his stance on the authenticity and long-term potential of the flagship crypto. Saylor says owning bitcoin (BTC) can be equated to being a global property owner, according to reports on June 5, 2022.
Saylor Bullish on Bitcoin
Michael Saylor, a die-hard bitcoin (BTC) maximalist and MicroStrategy CEO, has stated categorically that he remains firm on his decision to keep acquiring bitcoin (BTC), regardless of the recent decline in the global financial ecosystem, which has also taken its toll on the crypto markets.
Per sources close to the matter, Saylor, a 57-year-old American entrepreneur, revealed that MicroStrategy's most recent purchase, as filed on April 5, 2022, has taken its total BTC holdings to 4,167 bitcoins, worth roughly $190.5 million at the time bitcoin was trading at $45,714.
However, with the current trend and price of Bitcoin, Saylor's company is in the red on its bitcoin investments, but the firm says it has no plans to sell off the coin just yet.
Speaking on the fall of the bitcoin (BTC) price, Saylor asserted that "bitcoin is the most certain thing in a very uncertain world. It's more certain than the other 19,000 cryptocurrencies, it's more certain than any stock," He maintained that most people panic over the short-term volatility of bitcoin because they lack understanding of the crypto asset.
Saylor went ahead to reaffirm that MicroStrategy will only consider selling its bitcoin holdings when BTC declines by 95 percent, but until then, they will keep acquiring more.
MicroStrategy Stock Dips Along with BTC
The cryptocurrency industry, as well as the global financial markets, experienced massive drawdowns in May, with the sudden collapse of the Terra ecosystem triggering further sell-offs in the digital assets market.
As a result of this, the bitcoin price crashed to $26,700 on May 12, 2022, its lowest rate since hitting a low of roughly $27,000 on December 21, 2020, with some analysts saying this is a convincing proof that the bear market is upon us.
In the same vein, May 2022 saw the stock price of MicroStrategy fall to a 20-month low of $159.67 before rising to end the month at $246.65, but down from a start of $355.68. The company's bitcoin position slid into the red over the last month, and it is still there.
Despite the ongoing bloodbath, Saylor says short-term price fluctuations of bitcoin are irrelevant, adding that people who focus too much on trading charts are "playing with tea leaves."
In his words:
"I don't know if it's a bear market or not, but if it is a bear market, then we have had three of them in the last 24 months." Saylor was alluding to April 2021, when the price rose to $60,000 before falling back to about $31,000 by July 2021, then hitting all-time highs of $69,000 in November 2021. 
As authorities around the globe continue to point their searchlights on the energy efficiency of proof-of-work (PoW) mining activities, Saylor announced the launch of the Bitcoin Mining Council last June, a voluntary and open forum for bitcoin miners. The Council aims to promote green energy-powered bitcoin mining operations and more.
At press time, the price of bitcoin (BTC) is hovering around $29,848, with a market cap of $568.87 billion, according to CoinMarketCap.