bitFlyer Attracts Funding from Japanese Banking Giants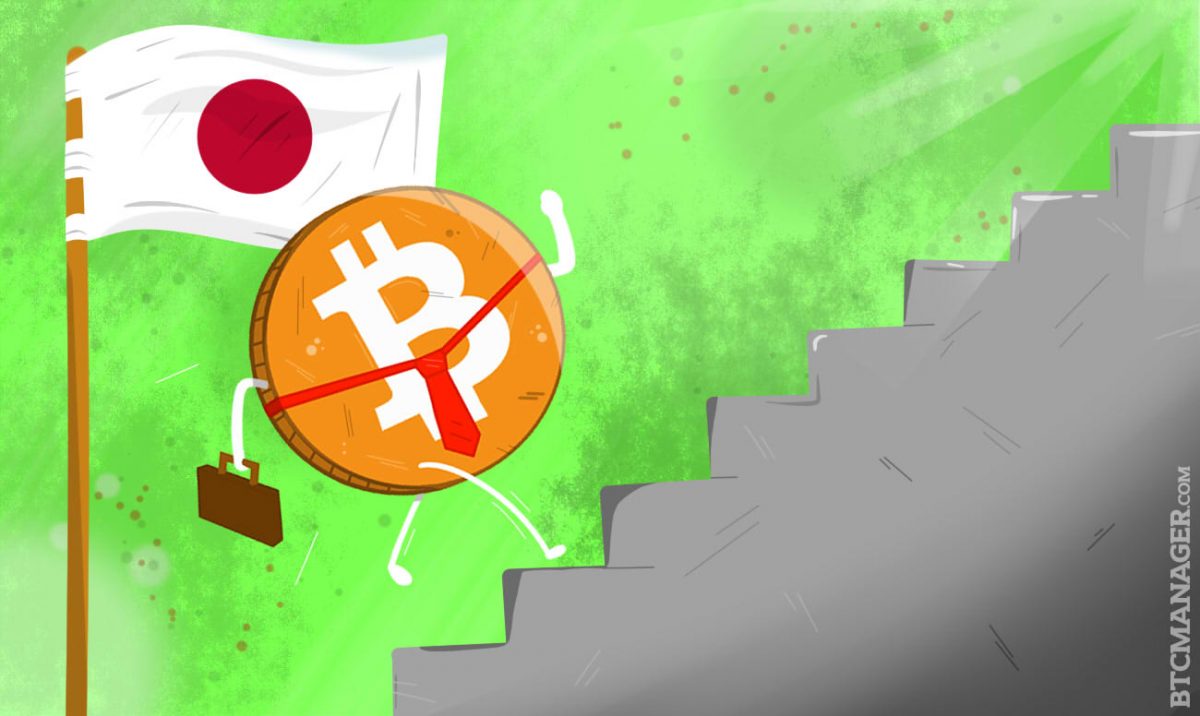 BitFlyer, Japan's biggest Bitcoin exchange, has received $1.75 million from a funding round from Japanese banking giants, including the Mizuho and Sumitomo Mitsui Financial Groups as reported by Nikkei on February 14. Other investors include SMBC Venture Capital and Dai-ichi Life Insurance, an outlier in the group of financial institutions.
They now join Mitsubishi UFJ Financial Group as shareholders of the bitcoin exchange. The motivation behind this investment seems to be interest from banks in achieving more secure and cheaper international wire transfers, as well as gaining early exposure to cryptocurrency at a time when tech giants such as Apple are encroaching on the payments industry.
Currently, a 100,000 yen (around $850) wire transfer costs several thousand yen, a couple of percentage points in fees that the banks must shoulder. Not only are there cost savings to be realized, but moving money would no longer be restricted to ATM hours, and would be available for service 24/7.
Banks are not solely interested in virtual currency either, with Mizuho partnering with SoftBank Group to integrate artificial intelligence (AI) in screening personal loan applications. Bank of Tokyo-Mitsubishi UFJ will also use AI, focusing on small to mid-size businesses, through their acquisition of equity in Xenoadata Lab, a Japanese-based startup with a focus on AI-derived data analysis.
Xenodata raised 60 million yen from various investors, further highlighting the interest of Japanese banks and other heavyweights in the FinTech sector for any way to improve security, cut costs, or otherwise make operations more efficient.
Dai-ichi Life looks to combine its life insurance offerings with FinTech through its participation in this funding round for bitFlyer. In November 2016, bitFlyer's proprietary private blockchain, known as 'Miyabi,' was put through an experiment to test its effectiveness for domestic bank transfers, in conjunction with Deloitte Tohmatsu Group, Mizuho Financial Group, Mitsubishi UFJ, and SMBC. For insurance companies, it is possible to manage insurance policies via blockchain technology, whereby blockchains that provide erasable records will be suitable for such applications.
This new announcement follows the Japanese regulations regarding Bitcoin and cryptocurrency in general, which will see a 'whitelist' drawn up of approved virtual currencies. While the rules have been compared to the likes of the BitLicense in New York regarding restrictiveness both financially and legally, it seems to have spurred an already active interest of Japanese financial institutions in blockchain technology, which could bring a radical change in the FinTech sector.
While regulations currently state that Japanese banks are not able to hold more than 5 percent of stake in nonfinancial companies, changes to this law could be active as soon as Spring 2017, allowing banks to invest more heavily in promising new startups.