Bitget Academy and UCL join forces to train future blockchain leaders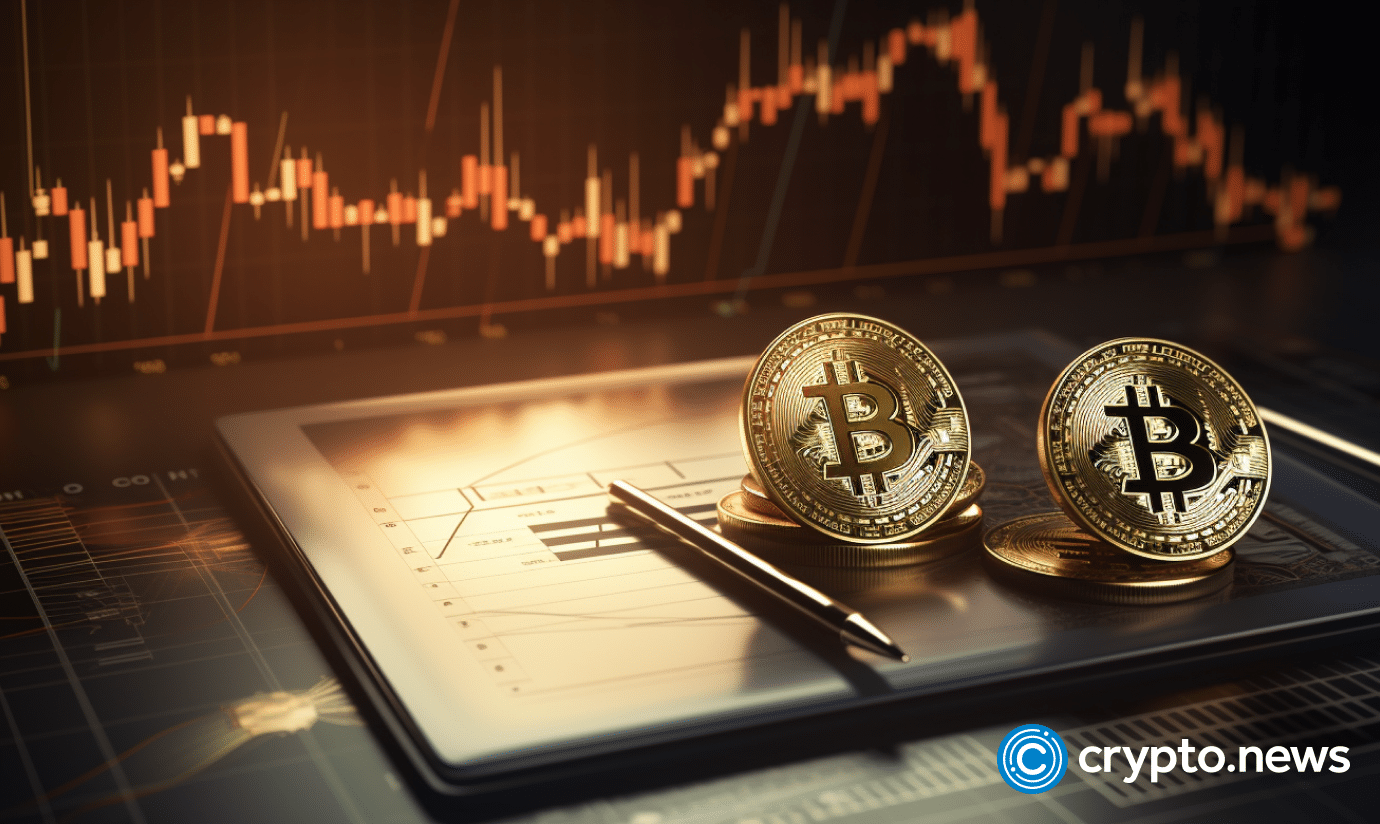 Victoria, Seychelles, Nov. 8, 2023, Chainwire
Bitget, a cryptocurrency exchange and web3 company, has partnered with the University College London's ("UCL") Blockchain Society and FinTech Society. 
The partnership will give students an in-depth understanding of blockchain technology and trading through Bitget Academy's comprehensive resources.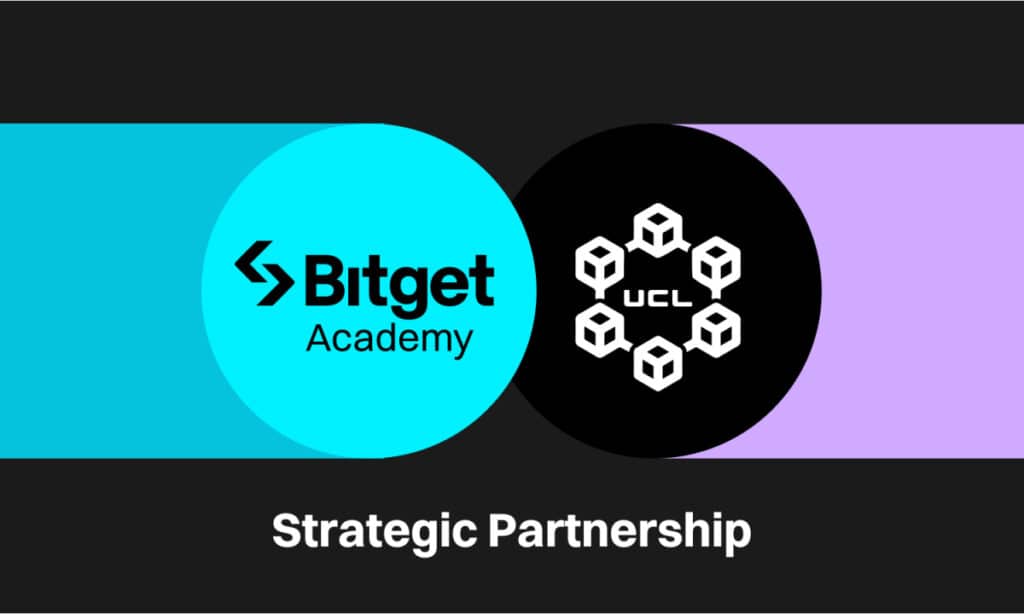 Built on Bitget's Blockchain4Youth initiative, this collaboration will offer a curriculum beyond traditional theoretical instruction. It will deliver a combination of expert lectures, interactive sessions, and practical knowledge on blockchain and trading. 
Students will receive certification upon completing the course, which will help them in future blockchain industry endeavors.
Under Blockchain4Youth, Bitget has adopted a 360-degree approach as it plans to invest $10 million in the initiative over the next five years.
UCL Blockchain Society: connecting developers and strategists
Founded in 2016, the UCL Blockchain Society is one of Europe's largest societies.
It offers blockchain developers and strategists a platform to connect and collaborate with industry peers. On the other hand, the UCL FinTech Society, established in 2016, has grown into Europe's largest FinTech society.
Both societies offer students a platform to engage with emerging trends and career opportunities through workshops, conferences, speakers, and networking events. 
UCL FinTech Society's mission is to nurture innovative, forward-thinking professionals who can bridge industry gaps with cutting-edge technologies.
Situated in the Finance Center of Europe – London, UCL is one of the World's Top 10 University on QS World University Rankings. The school is committed to pushing the boundaries of technology and applications. Partnering with Bitget Academy will enhance its educational initiatives and ensure students are well-equipped for the challenges and opportunities of blockchain and FinTech.
The partnership will close the gap between academic learning and real-world application, making blockchain and trading concepts accessible and practical. Students are given theoretical tools and are taught how to apply them in a dynamic marketplace, a valuable skill in the fast-paced digital economy.
Eyes on emerging talents
With blockchain technology already disrupting some traditional industries, the partnership between Bitget Academy and UCL is a welcome educational addition. As the blockchain ecosystem grows in complexity and scope, it's crucial to prepare the incoming talent pool for upcoming challenges and opportunities.
The lines between technology and finance continue to blur, partnerships like this signal a promising future where education can keep pace with rapid technological advancements.
"Bitget's core mission has always been to simplify the world of blockchain and cryptocurrency trading," said Bitget managing director Gracy Chen. "With our partnership with UCL, we can extend our educational initiatives to a diverse group of passionate young individuals eager to learn about this transformative technology. Through strategic collaborations and partnerships with esteemed entities like UCL and renowned Argentinian footballer Lionel Messi, Bitget actively encourages individuals to embrace cryptocurrencies and nurtures a genuine passion for this field."
Enhancing accessibility of blockchain and trading
The curriculum of the collaboration course will cover the following:
Blockchain basics: principles, decentralized frameworks, and historical context.
Trading fundamentals: market navigation and decision-making techniques.
Advanced blockchain subjects: consensus algorithms, smart contracts, and decentralized applications (dapps).
Derivatives and advanced trading: understanding futures, options, and unique Bitget trading methods.
Students will participate in expert lectures by industry leaders, who will offer insight into facets of blockchain and trading; join interactive sessions that include hands-on workshops, group activities, and simulated trading experiences; enjoy networking opportunities provided by interacting with Bitget professionals and peers from various industries, and receive credentials signifying course completion and industry readiness.
The course is open to all UCL students interested in blockchain and trading; no prior experience is necessary, and self-paced learning is encouraged. 
UCL students can take the course free of charge in alignment with Bitget's commitment to accessible education.
About Bitget
Established in 2018, Bitget is a cryptocurrency exchange and web3 company. Serving over 20 million users in over 100 countries and regions, the exchange is committed to helping users trade smarter with its copy trading feature and other trading solutions.
Formerly known as BitKeep, Bitget Wallet is a multi-chain crypto wallet that offers multiple web3 solutions and features, including wallet functionality, swap, non-fungible token (NFT) marketplace, dapp browser, and more. Bitget inspires individuals to embrace crypto through collaborations with credible partners, including Argentinian footballer Lionel Messi and official eSports events organizer PGL.
For more information, visit: Website | Twitter | Telegram | LinkedIn | Discord | Bitget Wallet
Contact
Rachel Cheung
Disclosure: This content is provided by a third party. crypto.news does not endorse any product mentioned on this page. Users must do their own research before taking any actions related to the company.