Bitwise Dumps XRP Amid SEC Probe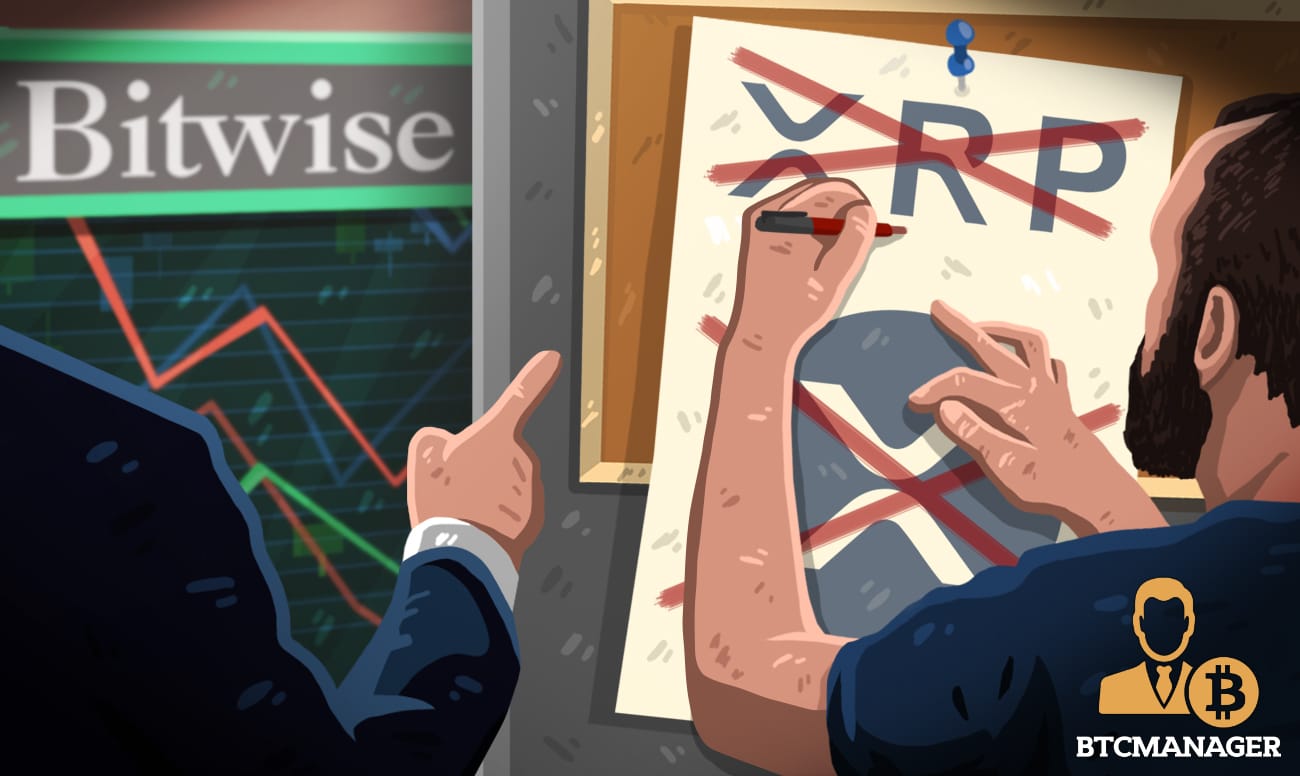 Bitwise Asset Management has joined the list of investors ditching their XRP positions amid the backlash of the US Securities and Exchange Commission (SEC) probing Ripple for selling the token as an unlicensed security.
XRP No Longer Part of the 'Bitwise 10'
In a press release issued on Wednesday (Dec. 23, 2020), Bitwise Asset Management announced its decision to exit its XRP investment position stating that it had liquidated its XRP holdings and redistributed the proceeds to other assets. An excerpt from the press release reads:
"The Bitwise 10 Crypto Index Fund does not invest in assets that are reasonably likely to be deemed securities under federal or state securities laws. Bitwise's decision to liquidate its position in XRP was based on consideration of new public information from the SEC's complaint."
Prior to this decision, XRP was among the 10 crypto assets that were part of the Bitwise 10 Crypto Index Fund which was originally dubbed the HODL 10 index. According to a snapshot of its holdings as of Dec. 22, XRP accounted for 3.84 percent of the total Fund.
Bitwise ditching XRP is only the latest fallout of the SEC's announcement of indictments against Ripple. Several exchanges are already delisting the altcoin to avoid legal trouble from US regulators.
As previously reported by BTCManager, the news of the coming SEC probe has caused the price of XRP to crash. As of the time of writing, the fourth-ranked crypto by market capitalization has fallen more than 34 percent over the last 24-hour trading period. Indeed, such is XRP's sudden decline that popular stablecoin Tether (USDT) has once again 'flippened' XRP for the number two spot on the altcoin rankings.
Data from CoinMarketCap shows Bitcoin's (BTC) dominance approaching the 70% mark, a level not seen since early 2017. Indeed, XRP is losing ground on Bitcoin with its current decline coinciding with BTC in the middle of an attempt to move beyond the $24,000 resistance level.
Earlier in December, Ripple announced that it would reconsider its US exit plans while monitoring incoming crypto regulations from the Biden Administration. At the time, the news was in response to reports that the company was mulling a relocation of its headquarters outside the United States due to the patchwork nature of cryptocurrency regulations in the country and the fact that 95% of its customers are based overseas.