BTC Hits $41k After Chamath Palihapitiya Tells CNBC it Is Going to $200k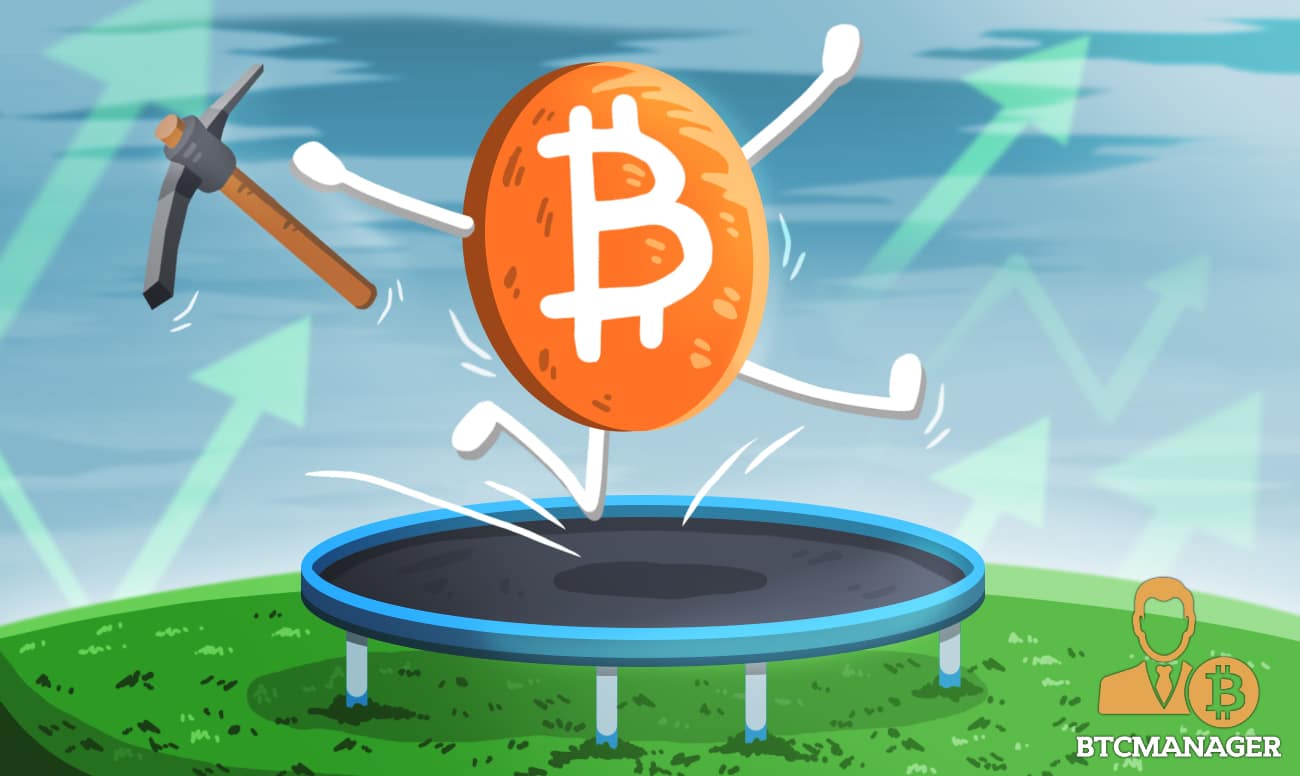 Shortly before BTC had hit $40K, pro-Bitcoin billionaire and venture capitalist, Chamath Palihapitiya, talked about Bitcoin's current price rally, in a recent interview with CNBC. According to him, the largest cryptocurrency "going to $100 [thousand], $150 [thousand], and $200 thousand".
Bitcoin Breaches $40K Shortly After the Interview
Palihapitiya also disclosed during the interview that the increased interest in Bitcoin is a result of the public's dwindling trust in government policies all over the world. According to him, the fabric of society is frayed and Bitcoin is looking like a reliable hedge "until we figure out how to make it better".
He also points now that right now Bitcoin may simply be an "insurance", but it is likely to evolve into "something much more important" eventually.
Interestingly, shortly after his interview with CNBC, Bitcoin crossed the $40k barrier, attaining a new all-time high.
Bitcoin and the DeFi Subsector
The price of Bitcoin has been steadily increasing over the last few months. According to reports, this increase has had a ripple effect on the entire crypto space. Ethereum, Bitcoin Cash, and other altcoins have recorded massive price increases thanks to Bitcoin's 'pull effect'. 
The Decentralized Finance (DeFi) subsector has not been left out in the price rally. Interestingly, the total value locked (TVL) in DeFi is estimated to be at $22 billion, according to DeFi Pulse data.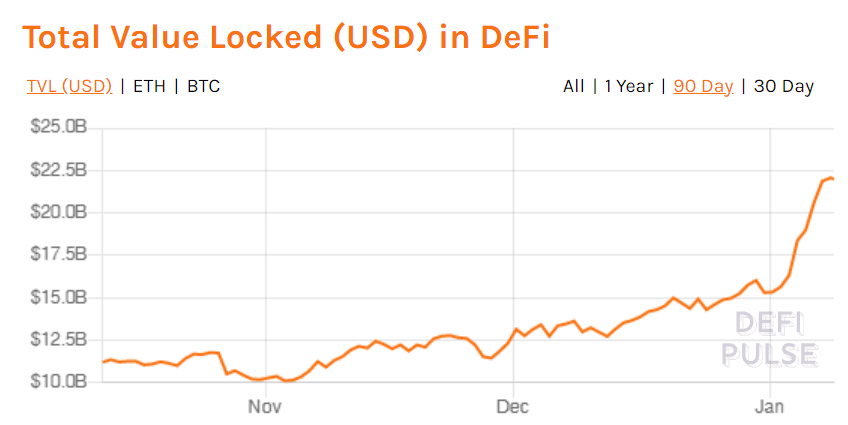 Assets locked in DeFi serve as a source of liquidity for DeFi exchanges. Stakers, users who lock their assets in DeFi platform, earn a percentage interest for providing liquidity, in return.
Institutional Investors and Current BTC Price Rally
The current Bitcoin rally has been linked to increased institutional interest in the "King Crypto". Top institutions like Microstrategy, Square, Paypal, etc. have recently moved a huge part of their reserves to Bitcoin. 
Positive institutional analysis of Bitcoin and the entire crypto space could have also helped with BTC's steady price hike. Guggenheim, for one, predicted Bitcoin price to rise as high as $400,000, while JPMorgan predicted a price rally to $146,000.
FOMO (Fear of Missing Out) on the part of retail and small-scale Bitcoin holders is also on the rise, which means that more people are buying the digital currency while few are selling.