Cardano (ADA) Inches Closer to Shelley Era, Genesis Block Mined Successfully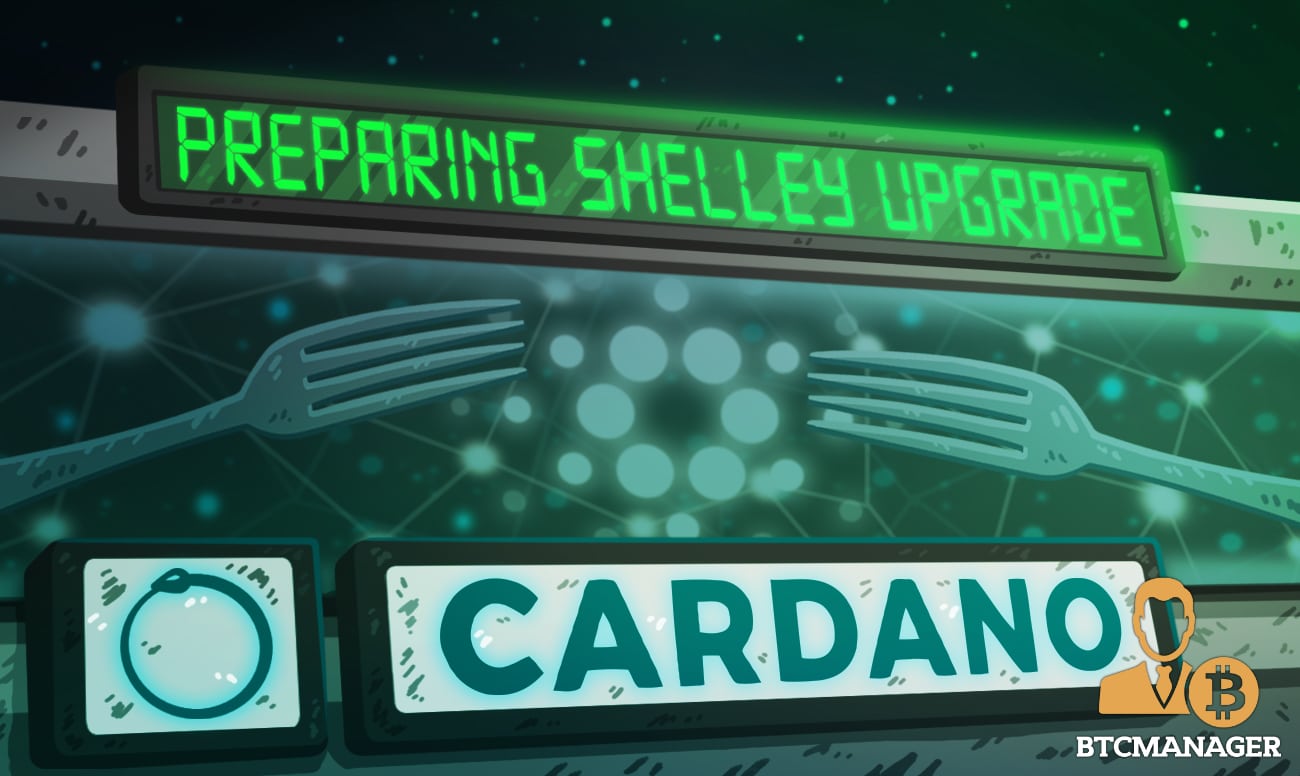 Cardano, the distributed ledger technology (DLT) project powering the ADA altcoin has announced that it has reached another significant milestone in its journey towards the Shelley era, as the first block of the Shelley mainnet has been mined in private beta, according to reports on April 27, 2020.
Cardano Mines Shelley's Genesis Block
These past weeks have been quite eventful and exciting for the entire Cardano ecosystem, as they've continued to reach one significant feat after another, in their quest to become the ultimate, decentralized blockchain network and cryptocurrency.
In another exciting development for Charles Hoskinson, the CEO of IOHK and co-founder of Ethereum and his team, the genesis block for the much talked about Shelley mainnet has been successfully mined in a private test environment.
Cardano launched the networked Shelley testnet last September and the team made it clear that the testnet is the first decentralized implementation of the Ouroboros Genesis consensus algorithm. 
For those who are unaware, the Cardano Shelley era will usher in a host of exciting features, plus complete decentralization. Cardano says if all goes as planned, Shelley will make Cardano 50-100 times more decentralized than other blockchain projects.
Cardano said:
"Presently, Cardano mainnet operates on a federated model, with all nodes in the network controlled by either Cardano Foundation, IOHK, or EMURGO. As a project, the primary goal is complete decentralization, with the majority of nodes run by the community."
Duncan Courts, Cardano's head of engineering first announced that the first block for Shelley had been forged at exactly 23:27:38 UTC on April 25, 2020, and the news has also been confirmed by Charles Hoskinson, the founder of Cardno via Twitter.
On April 21, 2020, Hoskinson explained the Byron to Shelley wallet transition process, making it clear that all existing Cardano wallets will have to be migrated to Shelley's BECH32 address format to make it possible for them to participate in staking and delegation. 
Shelley Upgrade to Be Rolled Out in Phases
The Cardano team has also stated categorically that Shelley will be rolled out in several phases to ensure a hitch-free transition. With the Shelley genesis block successfully mined within the friends and family sage of Shelley, the network is now in the closed-test phase.
The closed-test phase will be followed by the hybrid phase when users will be able to migrate from Byron to Shelley before the Shelley mainnet would go live.
As reported by BTCManager, Cardano (ADA) launched the Daedalus wallet version 1.0.0 on April 24, 2020. The team says the latest update is designed to support both the Byron reboot and Shelley and it offers users more speed and reliability.
At press time, the price of ADA is up by 3.86 percent on the 24-hour timeframe, trading at  $0.047, with a market cap of $1.23 billion, as seen on CoinMarketCap.