Cardano's Charles Hoskinson Reveals "Shelley" Roadmap, Speaks on "Systematic" Approach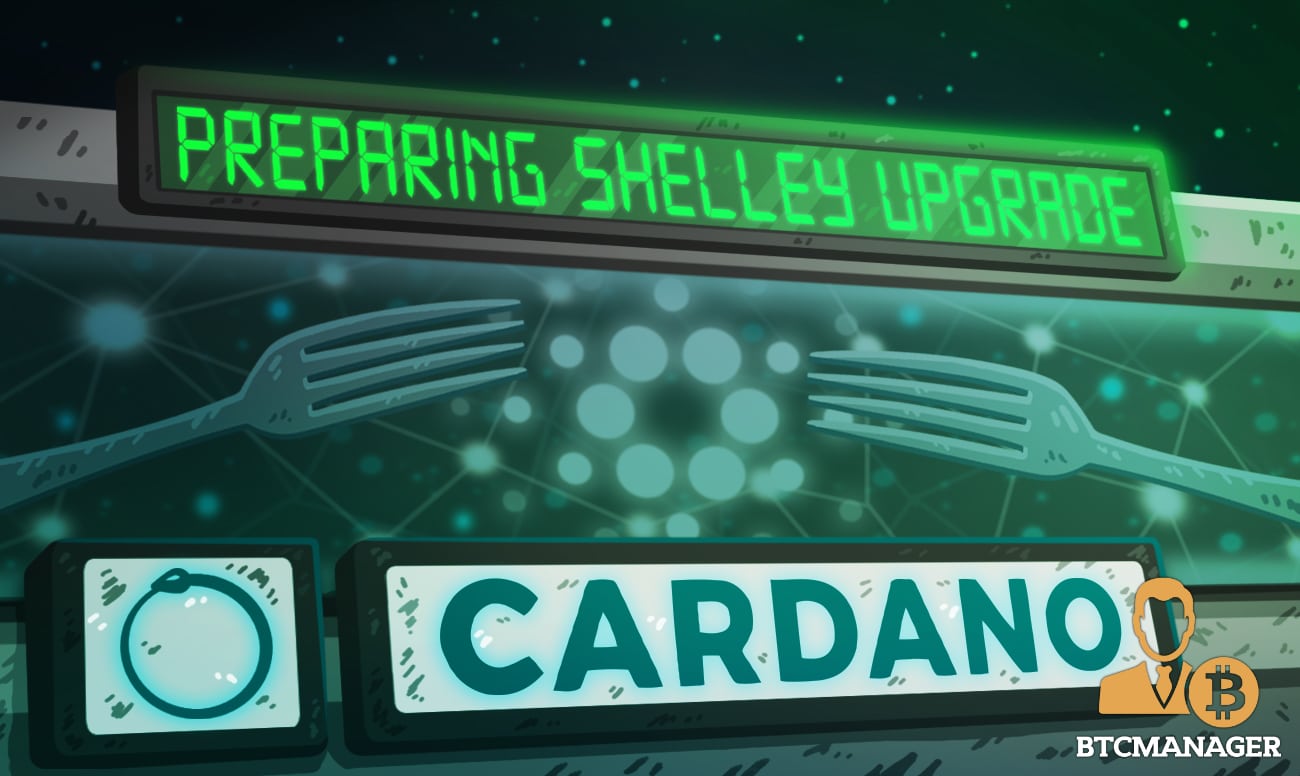 Cardano's much-awaited Shelley protocol is going live soon. The protocol has spent years in development, and has been ardently awaited by fans of Cardano and ADA, its native currency. 
Steady and Systematic
On May 28, Charles Hoskinson, the co-founder of Cardano, revealed the roadmap for Shelley, including code launch date, hard fork, and when the community can expect staking rewards. 
Speaking to Lark Davis, a YouTube crypto podcaster, Hoskinson said the team's diligent and systematic research has culminated into the creation of a "much more efficient" Shelley, indicating it surpassed even the team's expectations.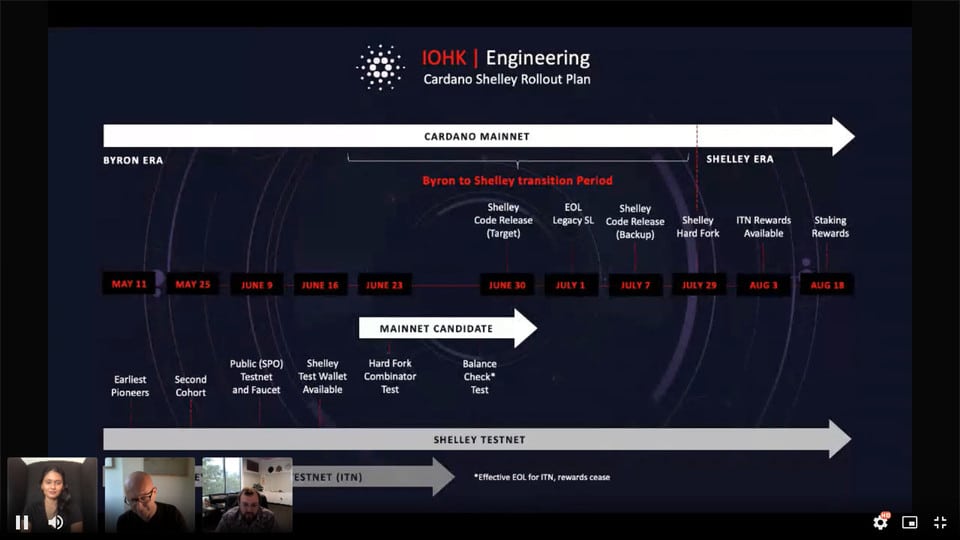 (Source: Crypto Lark YouTube)
IOHK, the firm overlooking Cardano's development, started work on Shelley in 2018, with two teams working on different versions of what the staking protocol was ought to be. One team worked exclusively on a Byron-derived approach, while the other worked on a "Haskell"-based Shelley. Ultimately, the latter turned out to be the final product. 
Hoskinson notes the protocol is the result of meticulous academic research and "years of" concrete product development. He added a similar approach was utilized towards the development of Cardano's Incentivized Testnet (ITN), which is currently in the final stages. 
An "Unusual" Approach
After the launch, and with the support of ITN, users can launch their nodes and earn ADA as rewards. All holders can either operate a stake pool, staking their own coins, or join a pool and reap passive rewards. 
A group of stake pool operators "actively participated" for ITN, are currently testing out the Haskell version of Shelley. Hoskinson notes all participants are undergoing a "series of exercises" to provide necessary feedback to IOHK, with seven such exercises in total. The IOHK took a very "unusual" approach towards blockchain design, shares Hoskinson. He added:
"I'm really proud of everybody. It's been a long time coming and it's been a difficult year because we've had to change the tires while the car is running. What we're creating is basically the world's next operating system."
Shelley's first block was produced in April, albeit on a testnet. Hoskinson added that Cardano's virtual summit will happen in early July, and the complete roll-out of Shelley is expected to complete by late-August 2020.