Cardano Set To Complete Vasil Upgrade, Meeting All 'Critical Mass Indications'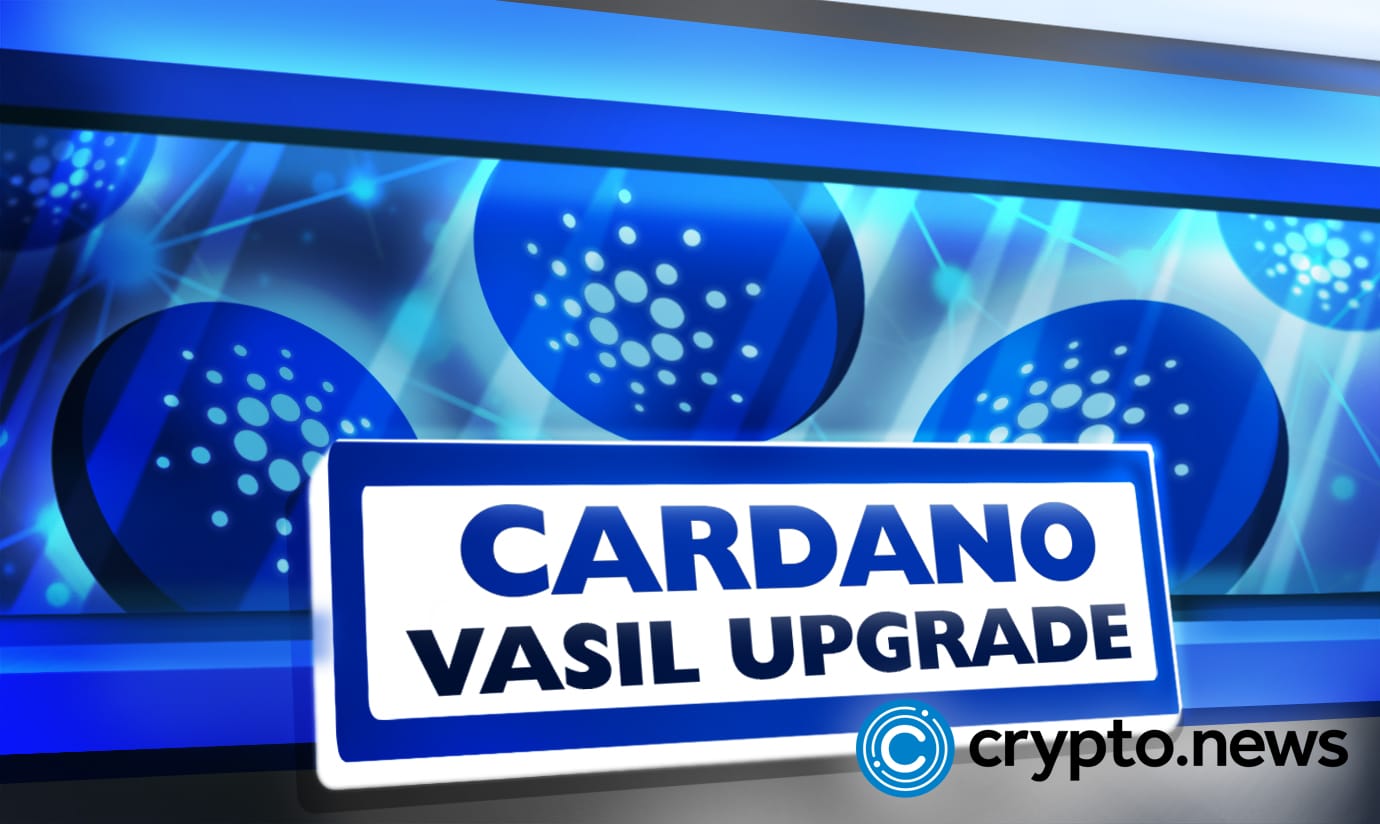 The Cardano group has announced that all three critical mass indications required to initiate the Vasil update have been satisfied. The upgrade is scheduled to occur on Thursday.
Coinbase 'Integrated' According to IOHK.
Input Output Hong Kong (IOHK) posted an update on Wednesday stating that 13 cryptocurrency exchanges, encompassing more than 87% of Cardano's (ADA) liquidity, had certified their preparedness for the hard fork only within the previous 48 hours.
According to an ecosystem preparation website by IOHK, of the leading platforms for ADA liquidity, Coinbase is the only one with the integration status 'in process.'
However, Coinbase tweeted that it would embrace the fork, stating that ADA operations would be suspended 'during the Cardano Vasil hard fork.'
The Vasil upgrade's rollout was originally set for June, but it was twice postponed, most recently because of a flaw in Cardano's previous node edition that caused interoperability problems.
The leading Decentralized Applications (DApps) on the blockchain have also validated their readiness, marking all three criteria required for the improvement to proceed. With an upgraded Vasil node in place, over 98% of mainnet blocks are currently being generated by the modified nodes.
"We are optimistic we will be able to continue with triggering the hard fork at the proper moment. The IOG team will start the update for the Cardano mainnet once everyone is at ease and prepared, working together with the Cardano Foundation," IOHK consequently stated.
According to market intelligence platform Santiment, social media talk about ADA has increased by 35.16% over the last seven days starting on Monday due to reports of the upgrade, coming in third after Ripple and Ethereum.
This Will Be History in the Making
When it goes online, the update will be the blockchain's most important development since the Alonzo hard fork in September of last year, which enabled smart contracts' first-ever functioning. This upgrade intends to improve smart contracts, lower costs, and improve network performance.
Faster block production is one of the fork's most significant improvements, according to IOHK, because they can send blocks without complete authentication.
The late artist and Cardano ambassador Vasil Stoyanov Dabov, who died suddenly in December 2021 from a pulmonary embolism, is honored with the moniker 'Vasil' in the upgrade.
According to CoinGecko, the price of ADA is now $0.44, down 3.4% from the previous day and more than 85% from its all-time high of $3.09 set on September 2, 2021.