CFTC Wins Case Against Cryptocurrency Promoter That Ran Bold and Vicious Frauds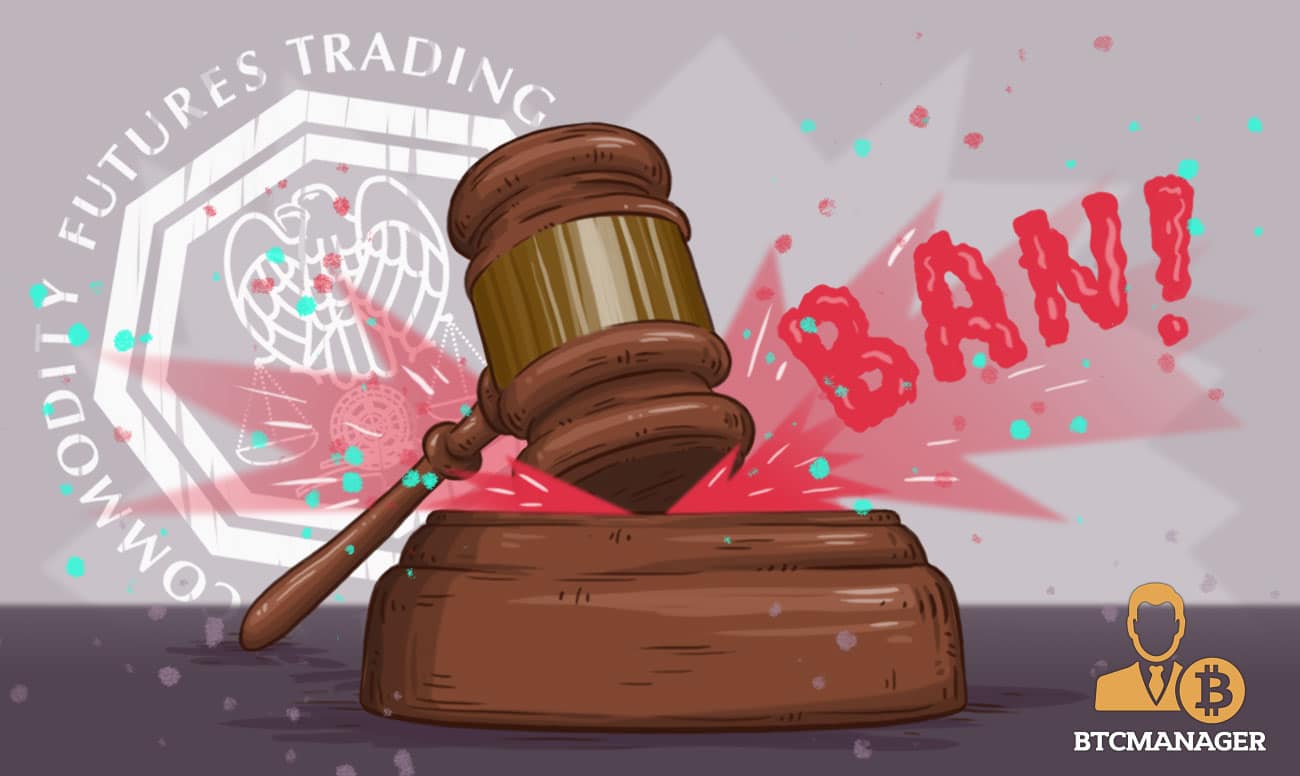 The Commodities Futures Trading Commission (CFTC) won a court case against a cryptocurrency promoter that cheated investors by running "a bold and vicious fraud." According to Bloomberg on August 24, 2018, the CFTC managed to ban the cryptocurrency operator permanently, Patrick McDonnell ordering, him to pay a hefty fine in restitution and penalties.
Nonjury Trial Concluded that Bitcoin Operator Ran a Boiler Room
McDonnell attempted to argue that the CFTC did not have the grounds to regulate his New York-based business known as CabbageTech Corp. The U.S. District Judge Jack B Weinstein had however rejected McDonnell's statements and arguments.
Weinstein concluded in a nonjury trial in July 2018 that McDonnell has been operating a "Boiler Room," where McDonnell would resort to high-pressure selling tactics like using "trickery, false statements, and misappropriation of funds" to mislead a large number of investors in different countries and states. Weinstein, therefore, ordered McDonnell to pay $290,429 in restitution and $871,287 in penalties.
During the trial, McDonnell noted that he could not pay for counsel. While Weinstein encouraged him to find free legal help, McDonnell refused and even acted as his lawyer for a brief moment in the trial. McDonnell, however, stopped coming to court during the trial, forcing Weinstein to undergo a default judgment against his McDonnell's company Cabbage Tech.
CFTC Recognizes that Cryptocurrencies are Here to Stay
It appears as though the CFTC is not only cracking down on more cryptocurrency-related cases, but they've also openly acknowledged that the emerging technology is here to stay.
In June 2018, Rostin Benham, a commissioner at the US Commodity Futures Trading Commission (CFTC) mentioned at the Blockchain for Impact Global Summit the revolutionary impact of blockchain technology in a variety of sectors including healthcare, crime, and employment. He also noted that cryptocurrencies are a technological revolution.
In his speech, he stated that "virtual currencies may – will – become part of the economic practices of any country, anywhere. Let me repeat that: these currencies are not going away, and they will generate for every economy and every part of the planet. Virtual currencies could transform the economic and social landscape."
The CFTC's decision to acknowledge the ever-growing importance of cryptocurrencies, blockchain technology and crackdown on cryptocurrency-related fraud, maybe a healthy step forward for the industry. Increased regulatory oversight and protection for retail investors may boost institutional investment into the sector and open up the market to other more risk-averse parties.