Circle's 'Buy The Market' Brings Crypto to Low-end Retail Investors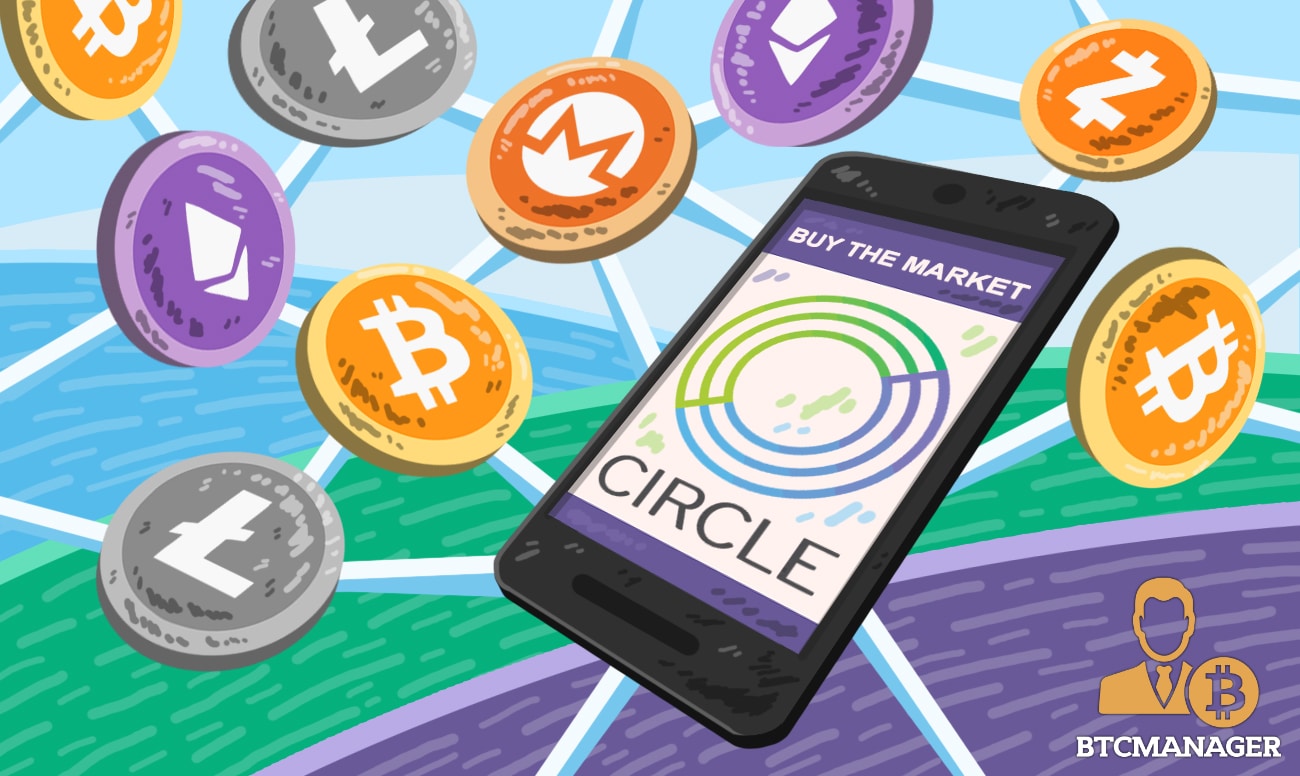 Following the success of a $110 million funding round led by Bitmain in May 2018, Circle Internet Financial is positioning itself to tap into a large market of low and mid-level investors who want a smooth, low-risk entry point into cryptocurrency investment.
On May 22, 2018, the Goldman Sachs-backed Fintech and cryptocurrency trading company announced the launch of a new feature called 'Buy The Market,' which allows users to invest simultaneously in all seven cryptocurrency coins offered on the platform, subject to passing a necessary background check. With the app, users can purchase bitcoin (BTC), bitcoin cash (BCH), Ethereum ETH), Zcash (ZEC), Ethereum Classic (ETC), Litecoin (LTC) and Monero (XMR) in a single transaction at the touch of a button.
Circle is Here to Beat Coinbase
Users' funds are automatically allocated across the coins based on their market value weighting, and Circle makes money by inserting a 1 percent markup on both – buying and selling price.

Circle > Coinbase.  Source: Circle
The app makes it possible for users who are not versed in cryptocurrency investment to partake in the market using a reliable and straightforward interface. The app limits weekly cryptocurrency purchases to $10,000, which is just below the mandatory reporting threshold according to existing Know-Your-Customer (KYC) and Anti Money Laundering (AML) rules.
Circle's offerings is not the first time a cryptocurrency trading firm has permitted users to invest in several coins simultaneously, 'Buy The Market' offers a minimum investment requirement of just $1, which makes it vastly more accessible to the retail investment market. By way of comparison, an index fund announced by Coinbase in March 2018 allowed users to invest in bitcoin, bitcoin cash, Ether, and Litecoin, but entry was restricted to investors with a minimum annual salary of $250,000, or a net worth of at least $1 million excluding housing.
'Buy The Market': A Game Changer?
This lowered barrier to entry is consistent with Circle's recent efforts to bring cryptocurrency to the mass market. While previous attempts to spark mass adoption of bitcoin have failed, and its use remains predominantly that of a speculative asset, instead of a day-to-day medium of exchange, Circle's present strategy is to create an infrastructure that widens access to cryptocurrency for so-called 'mom and pop' users.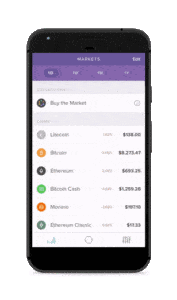 Source: Circle
A recent example of this strategy is the $400 million purchase of bitcoin exchange Poloniex in February 2018, which was accompanied by plans to open new offices in Paris, London, Madrid, New York and Beijing before the end of 2018. In May 2018, the funding deal led by Bitmain culminated in collaboration for US Dollar Coin (USDC), a US Dollar-backed digital token which would combine the desirable features of a standard ERC-20 token with the stability of fiat. According to Circle's Senior Product Manager, Rachel Mayer, the purpose of 'Buy The Market' is to empower cryptocurrency neophytes looking to get their feet wet to sign up, connect their bank accounts and get instant investment access without friction. In her view, for people who have been looking for an easy way to help their friends and family invest in the crypto market, "Buy the Market" is the solution that can get them involved in a breeze.