CoinBase Acquires Blockchain Analytics Firm Neutrino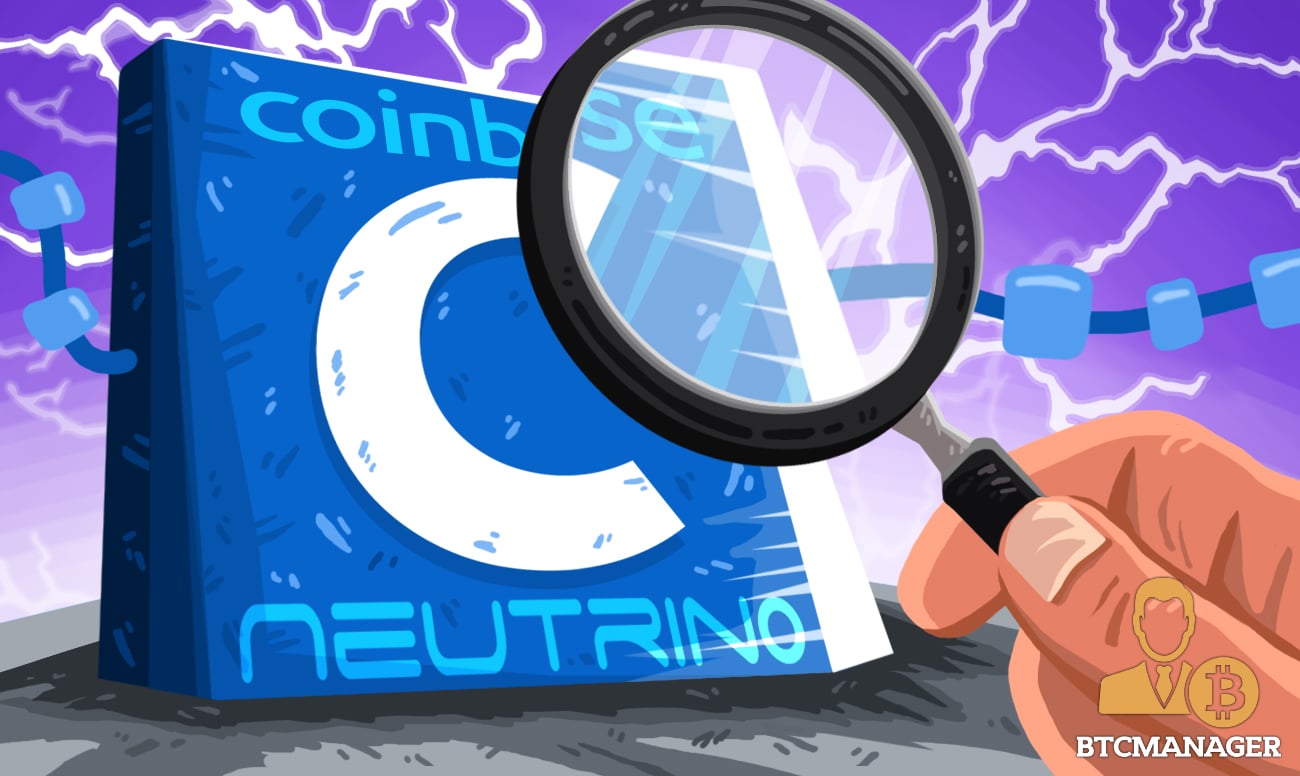 CoinBase has acquired Neutrino, a blockchain intelligence firm, in hopes of using their technology to add new features and improve security, as reported on February 19, 2019.
Expanding its Base
CoinBase has made a new acquisition in a bid to expand its empire. On February 19, 2019, the company announced via their blog that they have acquired Neutrino, a blockchain intelligence startup for an undisclosed amount.
The company has stated that Neutrino's research will help them bring a more open financial system into the world. They also stated that Neutrino's technology is some of the best they have ever encountered and that it will help in legitimizing cryptocurrency by making it safer to use.
Also, there was a heavy emphasis placed on the use of Neutrino's technology to prevent attacks on the system, which is a very important topic in the crypto world considering the recent attacks on Cryptopia and Ethereum Classic.
"By analyzing data on public blockchains, Neutrino will help us prevent theft of funds from peoples' accounts, investigate ransomware attacks, and identify bad actors. It will also help us bring more cryptocurrencies and features to more people while helping ensure compliance with local laws and regulations," the announcement says.
Despite the acquisition, Neutrino will continue to act as a stand-alone arm of CoinBase in London.
Big Changes at CoinBase
This new acquisition is only the latest in a long line of recent changes that have taken place at CoinBase in 2019.
On February 13, 2019, it was reported that the company paid $30,000 to HackerOne who had discovered a vulnerability in the system as part of their bug bounty program.
The company also recently announced a third-party key storage feature on the platform. Now, CoinBase users can store an encrypted recovery phrase on iCloud or Google Drive so as to still have access to their funds if their passphrase is forgotten or their mobile device is lost.
I kinda hate this argument.

Keeping a piece of paper safe doesn't require special skills or knowledge. It's a matter of personal responsibility, which most adults are perfectly capable of.

Don't sell your customers intelligence short, while misleading them about security. https://t.co/YpYN3nCmIQ

— Peter Todd (@peterktodd) February 12, 2019
On February 5, 2019, CoinBase began allowing customers in the European Union and the European Free Trade Association countries to make PayPal withdrawals.
"As one of the world's easiest and most widely-used payment platforms, adding PayPal as a withdrawal option for European customers offers another great option for withdrawing their funds," the statement said.