ConsenSys Jobs Report: Landscape for Distributed Ledger and Blockchain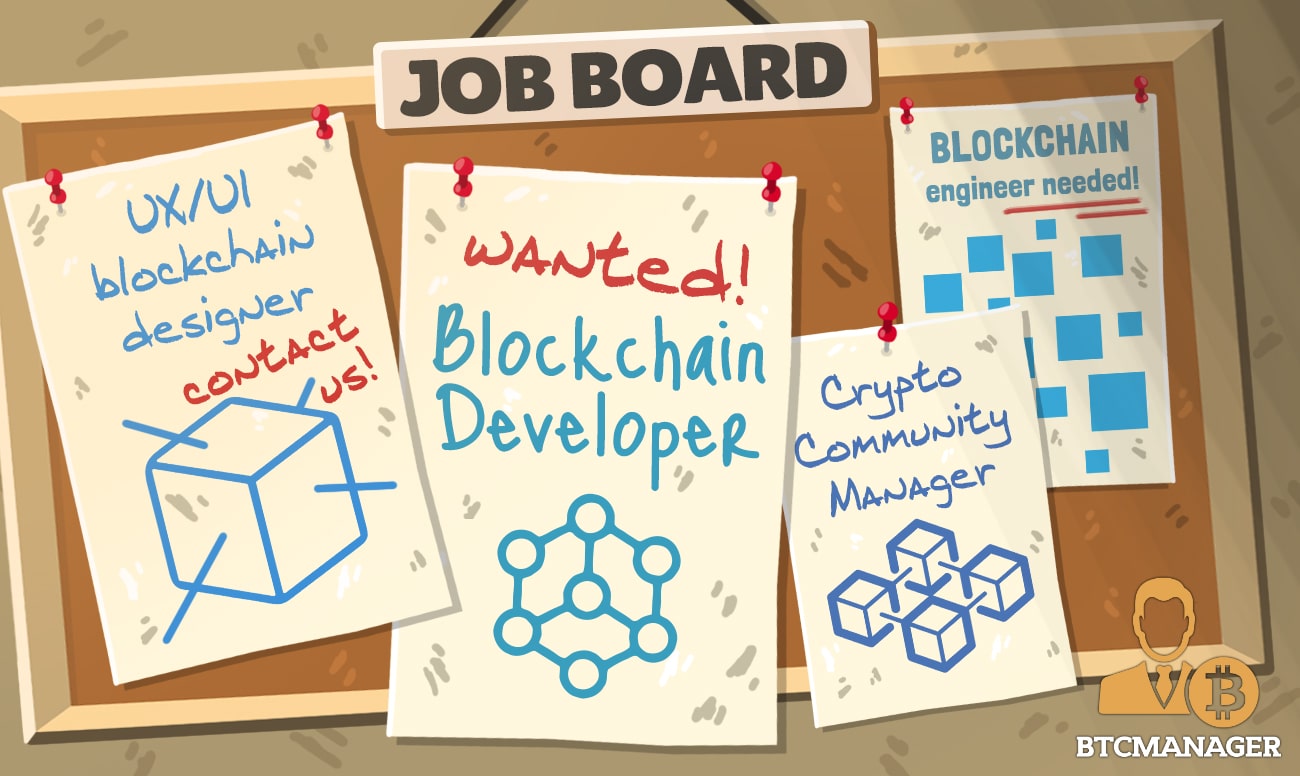 After a recent study showed that USA and India are to top two countries in terms of a blockchain development talent pool, ConsenSys published their blockchain jobs report in a blog post, 24 May, 2019. The report highlights how blockchain has gathered momentum in global talent pools and the new trends being ushered in.
Employment Trends in Blockchain
With the vast expansion of distributed systems and the opportunities within it, the concurrent growth in the job market has been a fascinating data point to display just how much work and manpower is going into mass development.
Blockchain was previously driven by startups and token launches, but every day more and more large enterprises enter the scene with large scale tech infrastructure projects. Moreover, the startups of yesterday have ballooned into industry powerhouses today – Ripple and Coinbase are two prime examples of this.
The 2018 Linkedin U.S Emerging Jobs Report states the market expansion in this space is focused on developers and this trend is continuing in the same direction. Blockchain developers hirings grew by 33x from 2017 to 2018; the bull market no doubt played a massive role in tech enthusiasts exploring the space.
In terms of traditional companies working on distributed ledgers, IBM is leading the way almost double the number of hires than EY and Oracle who place second and third respectively. The salary for a developer ranges from $125,000 to $175,000 per year – this is slightly higher than the compensation offered to non-blockchain developers.
According to AngelList, salaries for technical blockchain positions outweigh those of non-blockchain technical positions. Simply put, if you're working as a Java developer for a non-blockchain software company, you make less than your counterparts who work for blockchain firms. The growth in jobs and the compensation premium can be attributed to the immense potential and untapped opportunities with regards to distributed ledgers.
Macro Trends in Blockchain Jobs
One interesting global trend is the increased willingness of companies to work with people on a remote basis. Teams coordinate via group chats and video conferencing while living thousands of miles away from each other.
The shift to a gig economy seems to be ripening with the amount of remote jobs increasing every year. Blockchain companies post more than twice as many remote openings than other companies, opening them up to the low cost and high output workers from emerging countries like Brazil, India, and Russia.
Only 15 percent of companies who are working with blockchains have a live network; the rest are being piloted, developed, or just initiating research. Majority consensus by developers is that blockchains are going to change many aspects of our lives, but only 12 percent believe it is useful for a decentralized currency like Bitcoin.