Could Binance back out of the FTX deal?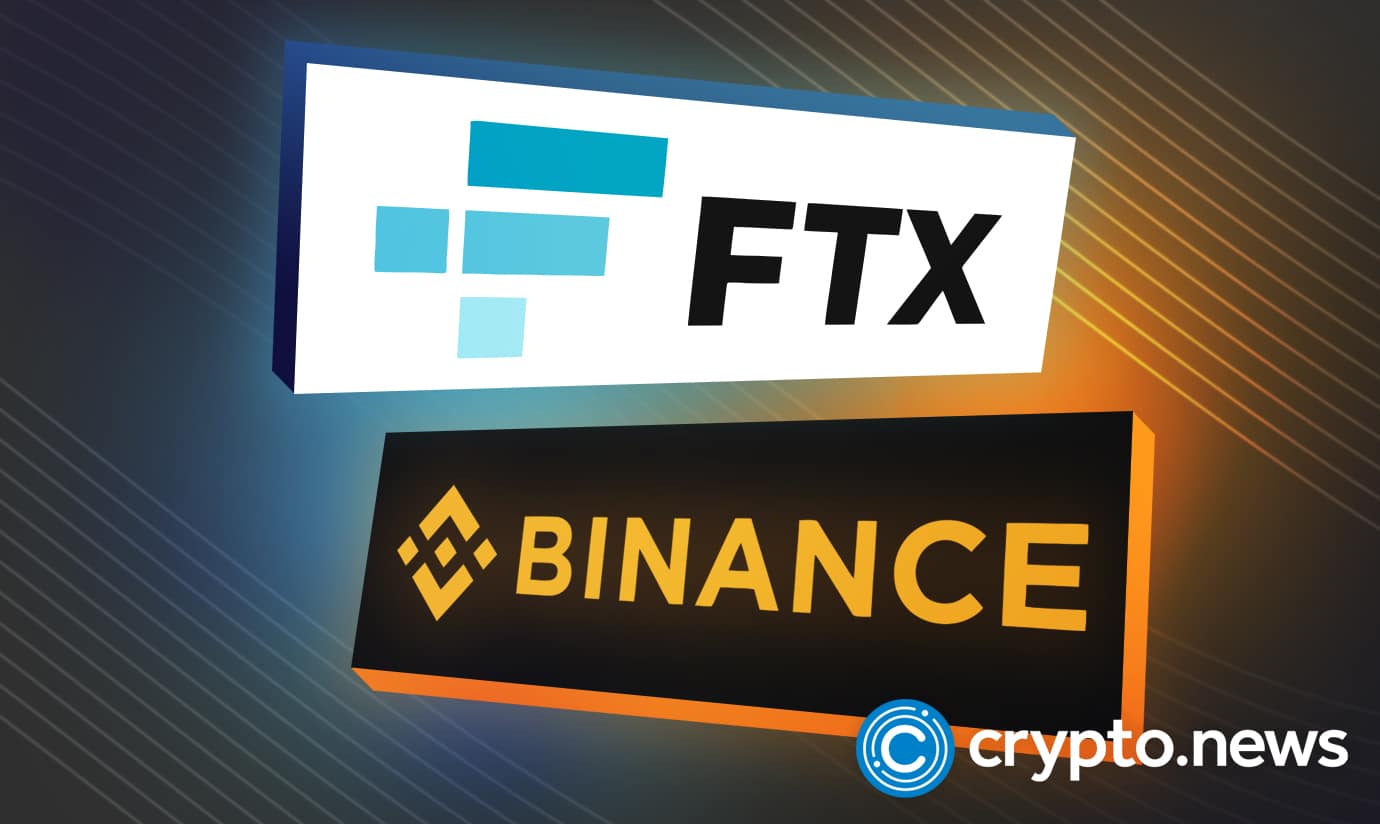 When Sam Bankman-FTX.com Fried's was reportedly about to collapse, Changpeng Zhao quickly proposed to take over the company and stop any further cryptocurrency contagion. After only a few hours of due diligence, Binance executives saw themselves staring into a financial black hole, raising questions about whether the company should save its former top rival.
Binance unlikely to take over: source
The biggest crypto exchange in the world is reportedly changing its mind about the acquisition of the second-biggest exchange.
In light of the exchange's precarious financial situation, according to recent reports, Binance looks to be rethinking its decision to purchase Sam Bankman-troubled Fried's deal.
The condition of Binance's non-binding letter of intent for the acquisition, which was made public on Tuesday as FTX's financial situation appeared to be spiraling out of control, was that Binance would do due diligence. The assessment of FTX's internal data and loan agreements, which took about half a day, caused Binance to firmly lean against consummating the transaction, the source claimed.
Nevertheless, Binance opted not to comment on the current state of the potential merger. Also declining to comment was FTX.
Markets rocked by yesterday's announcement by Binance
The acquisition announcement sent markets into a spiral as it appeared to corroborate rumors of financial difficulties at FTX and its closely related company, Alameda Research. FTT, the native token of FTX, lost almost 80% of its value yesterday, which spread to the markets and caused Bitcoin to drop below its summer 2022 lows and trade at $17,182. ETH is currently worth $1,172.
This morning at the same time, there were rumours that American regulators were looking into FTX's handling of client assets.
Binance CEO Zhao: the sought-after FTX deal is not a "win for us"
On Wednesday, CEO Changpeng stated that the acquisition of rival FTX by Binance was not "a win for us."
Zhao stated in the note that FTX's a close call with bankruptcy has "severely undermined" confidence in the cryptocurrency sector and would lead to regulators "scrutinizing exchanges much more."
"It will be more difficult to obtain licenses globally", he added.
The Sam Bankman-Fried-led exchange FTX agreed to sell itself to the largest cryptocurrency exchange in the world on Tuesday after experiencing a liquidity crisis due to worries over the balance sheet of its sister company Alameda Research.
When Binance first heard about the report, it immediately sold off all of its FTT tokens, which are FTX's native coins. This accelerated the widespread evacuation of assets from the FTX network.
In his memo on Wednesday, however, Zhao warned employees not to exchange FTT tokens while the deal's due diligence is still being completed. He acknowledged that Binance still held FTT coins but said that after speaking with Bankman-Fried on Tuesday, he instructed his team to halt selling its FTT holdings.
Zhao argued that we must hold ourselves to a higher standard than even banks.
In a staff comment, Zhao also stated that Binance "did not plan this or anything similar to it."
"SBF called me less than twenty-four hours ago. Additionally, I knew very little about the internal situation at FTX before it. Although it would never be accurate, I could make mental calculations using our earnings to estimate theirs."

Zhao added.