"Crypto-Anarchist" Cody Wilson Resigns from Defense Distributed After Assault Charges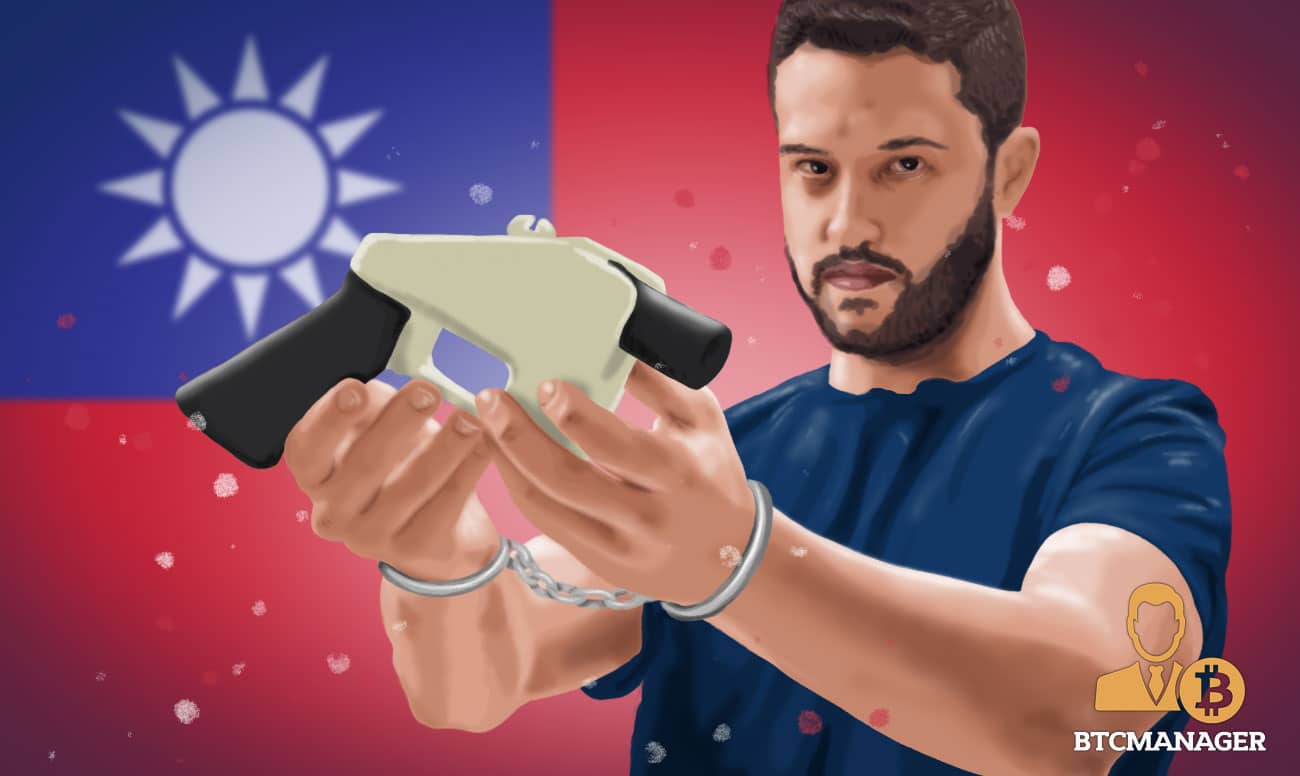 Self-described "crypto-anarchist" and CEO of Defense Distributed, Cody Wilson, a 3D-printed gun organization has resigned from the company after being arrested in Taiwan following his escape from the US while facing charges of sexually assaulting a minor in Texas, reported Gizmodo on September 25, 2018. 
Wilson, who is a prominent figure in the right-wing white nationalist movement in the US has faced several run-ins with authorities in the past, notably over his plan to make 3D printing blueprints for firearms available on the internet.

Arrest and Resignation
The Southern Poverty Law Center (SPLC) reported on September 20, 2018, that Wilson went on the run after receiving a tip-off about his impending arrest as part of an investigation into his alleged sexual assault of a sixteen-year-old girl in Texas. After withdrawing nearly $1 million in BTC from several wallets including that of Defense Distributed into a wallet he controlled, Wilson boarded a flight to Taiwan, which officially has no extradition treaty with the United States.
Wilson has built himself into something of a right-wing cause celebre in the US using Defense Distributed's legal battle with the government as leverage to raise millions of dollars in donations and sales of CNC-milling machines used to increase rifle capacity. According to authorities, he paid a 16-year-old girl for sex after swapping nude photos on SugarDaddy.com, and he was eventually apprehended in Taiwan after being spotted trying to pay for an apartment.

Speaking at a press conference on September 25, 2018, new Defense Distributed CEO and former director of development, Paloma Heindorff, said:
"It was his own decision and we support him in it. Going forward, he has no role in the company."

Wilson as a Right Wing Champion
After achieving prominence with Defense Distributed's legal struggle, which the company has framed as a dispute about the right to freely share information, as against firearms, Wilson moved on to a number of projects within the white nationalist media and technology ecosystem. 
He regularly appears on white nationalist radio shows and podcasts and gaining the support of U.S. President Donald Trump's administration as it sought to roll back Obama-era restrictions against Defense Distributed's plan.
After Kickstarter and Patreon removed a number of white nationalists from its platform citing violations of its terms of use, Wilson then founded Hatreon, which was billed as a right-wing crowdfunding platform for use by neo-Nazis, white supremacists, incels, and others within the so-called 'alt-right' ecosystem.
This venture has not been so successful, however, with fundraising currently disabled after payment processor VISA suspended its services in November 2017.
At the moment, Wilson remains in Taiwan where he successfully posted a $150,000 bond. If an extradition arrangement is agreed with U.S. authorities, Wilson could be heading back to faces charges that could see him looking at up to 20 years behind bars in addition to a lifetime ban on owning firearms.