Crypto.com Backs Down From UEFA Champions League Deal in the Last Minute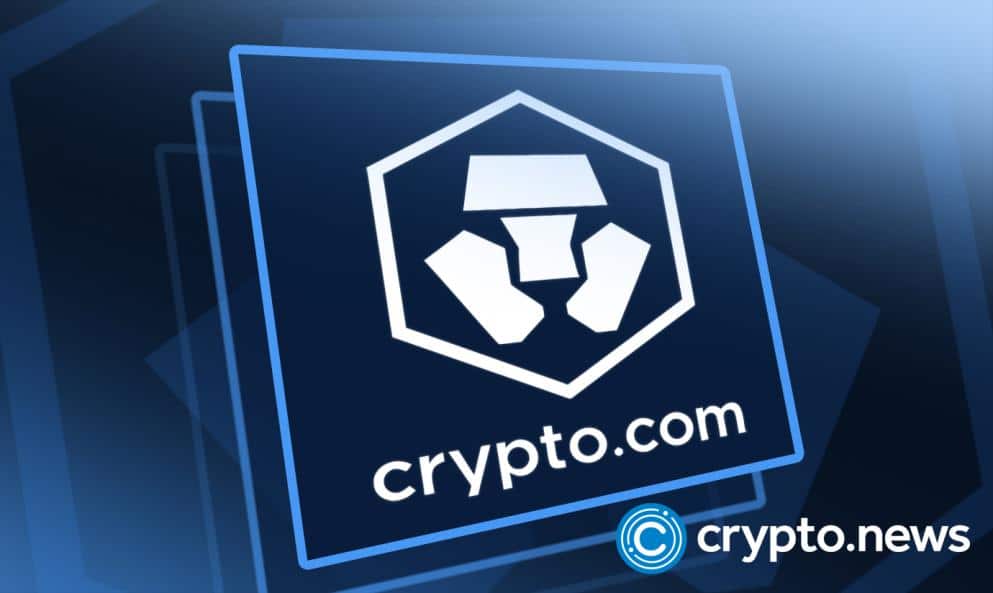 According to recent reports, crypto exchange Crypto.com has backed out of a promotional agreement to proclaim its name on the UEFA Champions League soccer competition. The contract, estimated to be worth a little over $100 million a year, had been discussed but never finalised, per Sport Business.
Big Blow to UEFA
Crypto.com's UEFA five-season agreement would have charged the cryptocurrency exchange $99 million per year or about 100 million euros every season, bringing the total value of the now-lost agreement a whopping $495 million.
UEFA was endorsed by the Russian natural gas giant Gazprom before talks with Crypto.com began; however, the organisation terminated the sponsorship agreement in March in the wake of Russia's invasion of Ukraine. Gazprom was supposed to be replaced by Crypto.com.
Although its sponsorship with Crypto.com has ended, UEFA still has many other sponsors. The league, to mention a few, has ongoing agreements with Lay's, Heineken, Mastercard, FedEx, & Sony PlayStation, according to its website.
Crypto.com's Other Sponsorship Deals
The action comes after the company received official permission as a FIFA World Cup sponsor in March and several other bold advertising stunts in the sports industry.
Last year, the Singapore-based business served as the founding partner of the Angel City Football Club, a women's soccer team located in Los Angeles. It also received the exclusive global "combat kit" partner of the UFC, meaning that fighters competing in UFC events would wear clothes with its logo. And probably most significantly, Crypto.com signed a $700 million agreement to rename the Los Angeles Staples Center to the Crypto.com Arena.
It seems sensible that people have been reluctant to spend much money on sports advertising partnerships amid a bear cryptocurrency market.
"Cryptocurrency companies are currently analyzing the ROI of their sponsorship deals," claimed Sunny Singh, CEO of the media partnerships firm Van Hawke, who spoke with The Block. "Fees paid in cryptocurrency have exceeded market rates."
Singh said that several different cryptocurrency-related sports promotional agreements that had been in the works had now been shelved.
The Exchange Continues to Venture Into Sports
The company also signed a $100 million partnership with Formula 1 racing and is a sponsorship partner of the NBA franchise Philadelphia 76ers.
Meanwhile, Crypto.com is also suing a lady after unintentionally transferring her $10 million. Additionally, the exchange has been plagued by layoffs, with a smaller initial round in June and a larger second round this month.
However, the company appears to be investing in widening its market. This month, Crypto.com received authorisation to conduct business in the UK. It also has intentions to grow in South Korea.