Cryptocurrency Exchange Kraken Lists Cosmos' ATOM Digital Token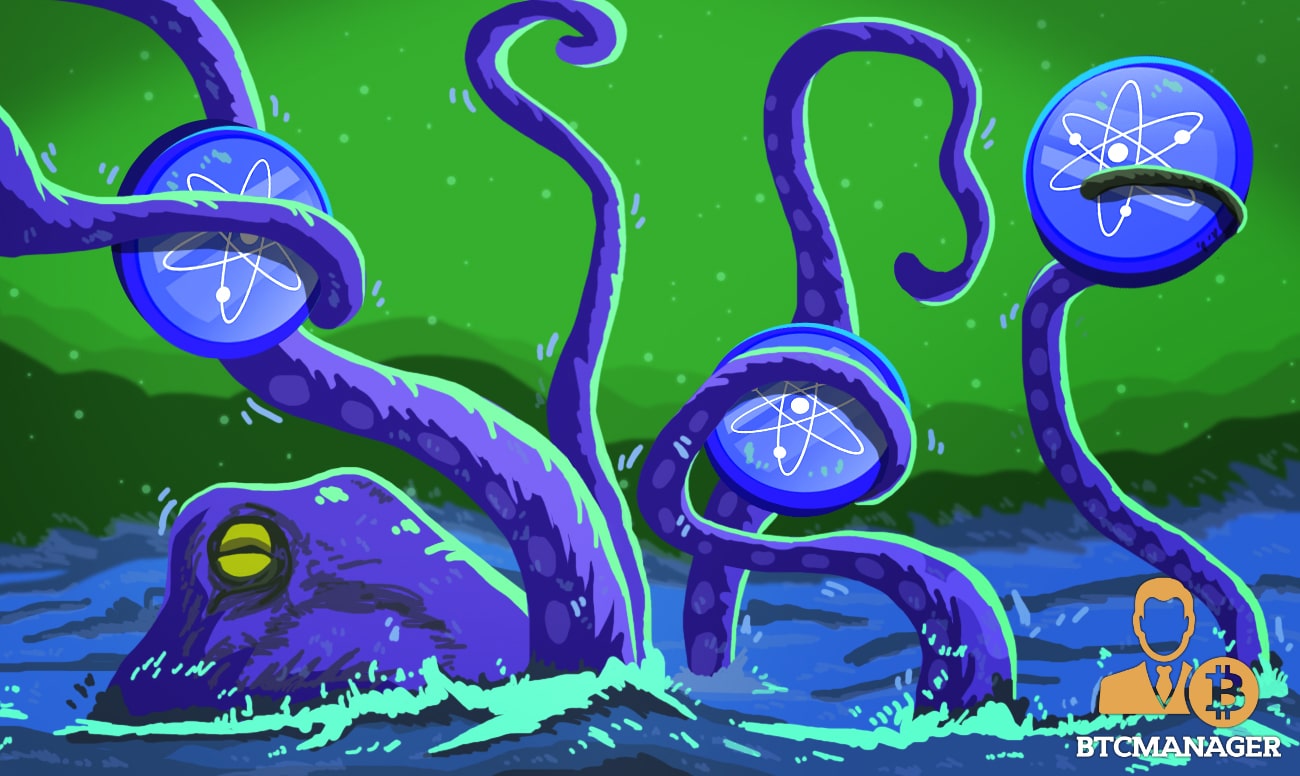 Cryptocurrency exchange Kraken on April 21, 2019, announced that it has listed Cosmos (ATOM), a proof-of-stake digital currency that utilizes the Tendermint consensus protocol. Kraken's users will now be able to buy, sell, and store ATOM digital tokens.
Kraken Lists ATOM
After following Binance and other exchanges in delisting the controversial cryptocurrency Bitcoin SV (BSV), Kraken has now made a new addition to their list of tradable crypto-assets.
The San Francisco-headquartered exchange's users can now trade the native token of the so-called "Internet of blockchains" Cosmos.
Kraken is listing Cosmos (ATOM) on Monday, April 22nd. Find out more here: https://t.co/7yzg2SilMM

— Kraken Exchange (@krakenfx) April 21, 2019
Kraken stated in its blog post that it would enable ATOM transfers at block height 500,000.
The exchange will also enable funding and trading of ATOM tokens after transfers go live. Although clients will be able to place buy orders as soon as trading is enabled, they would, however, have to wait for the initial ATOM deposits to clear before placing sell orders.
The blog post mentions five ATOM trading pairs that will be available to clients: ATOM/USD, ATOM/EUR, ATOM/CAD, ATOM/BTC, and ATOM/ETH.
About Cosmos' ICO
Cosmos launched its initial coin offering (ICO) in April 2017 where it was able to raise $17.3 million. The project's native token ATOM now trades at $4.88 as seen on CoinMarketCap.
The blockchain project has a total token supply of 236 million which is expected to inflate in the range of seven to 20 percent every year.
Regarding margin trading on ATOM tokens, Kraken stated that the feature would not be available at launch. However, it could be enabled in the future depending on clients' demand. The exchange added that with the maturity of crypto spot markets it could also consider launching ATOM futures and indices in the near term.
Interoperability remains one of the biggest challenges in the blockchain ecosystem, and Cosmos aims to tackle just that.
Cosmos' ATOM staking hub mainnet went live on March 13, 2019. Later, on March 20, 2019, blockchain research firm Diar published a report which put Cosmos as the third-largest PoS cryptocurrency in terms of USD value staked on its blockchain – only behind EOS and Dash.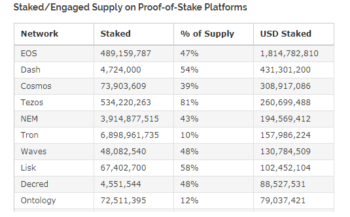 (Source: Diar)
With that said, it remains to be seen whether Cosmos will be able to land among the stars in an industry which is still trying to take off for a flight.