Cryptocurrency Exchange KuCoin Puts Underperforming Altcoins in Timeout Before Delisting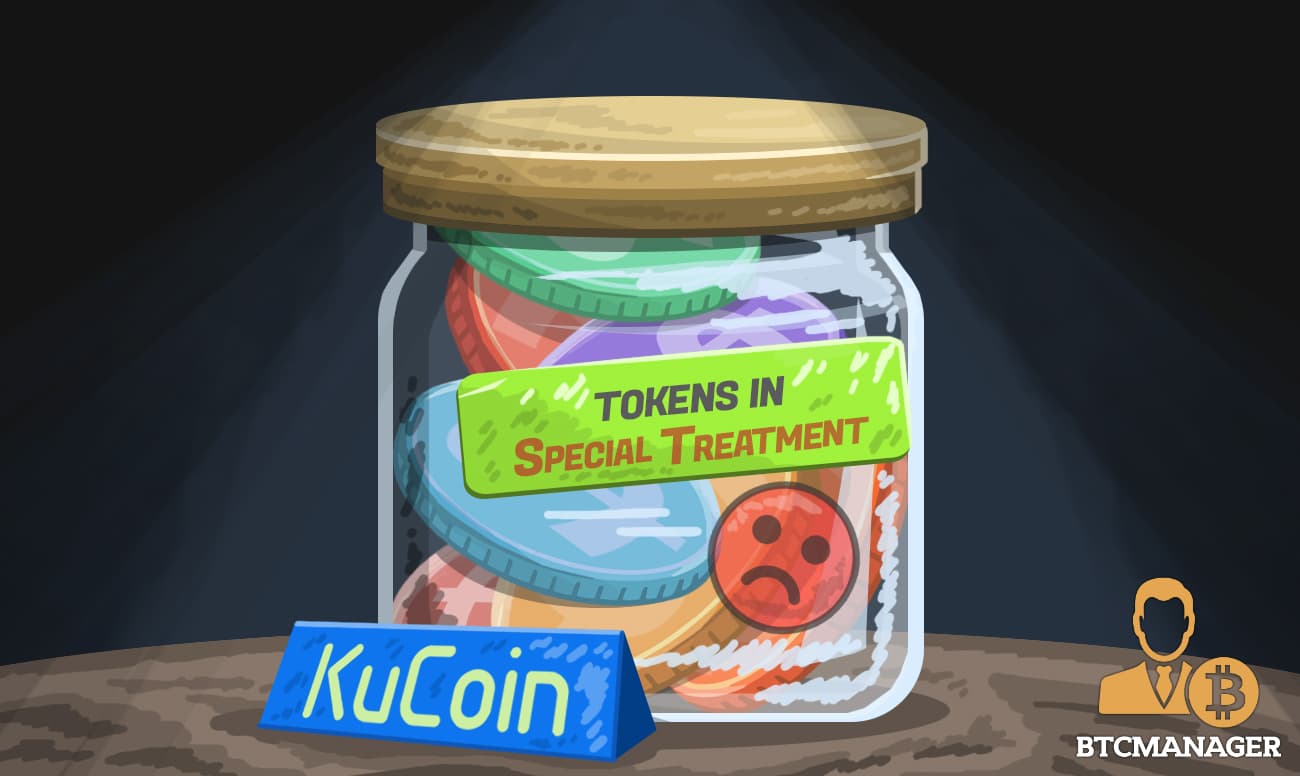 Hong Kong-based cryptocurrency exchange KuCoin is putting underperforming altcoins on notice before delisting them. The move lets customers know the tokens have become too illiquid or their trading volumes have dropped below acceptable levels for continued listing on the exchange.
Bolsters Transparency
The action appears to be an effort to boost transparency on the popular altcoin exchange, and to give users advanced notice before it boots a token off its platform. Some cryptocurrency exchanges have been criticized for abruptly removing underperforming coins without providing customers sufficient advance notice.
KuCoin announced on its website May 3, 2018, where it outlined eight criteria that will trigger a "Special Treatment" timeout, including the following:
Negative Trading Volume for a certain period of time.
Cease or likely cease of business activities for three months.
In liquidation, insolvent, bankrupt or otherwise subject or in a position to become subject to bankruptcy proceedings.
Negative opinions by the company auditor.
Failure to submit the updates reports in accordance with the requirements of the Exchange regarding project development, the status of the team and status of listing entity for a continuous period.
The Project or the team of the Project is likely to be dissolved.
Any act considered as malicious operation to the market.
Any other situation as determinate by the Exchange from time to time.

(Source: KuCoin)
Just like on stock exchanges, the underperforming coin will have the opportunity to remedy any shortcomings if it wants to continue being listed. KuCoin currently trades 302 digital tokens with a total market value topping $64 million, according to CoinMarketCap.
The KuCoin notice came shortly after U.S. cryptocurrency exchange Bittrex delisted 82 illiquid altcoins in March 2018, as BTCManager has reported.
While it's not unusual for an exchange to delist underperforming tokens, Bittrex's abrupt removals are being seen as a knee-jerk reaction to the U.S. Securities and Exchange Commission's (SEC) recent crackdowns on the crypto market.
SEC Intensifies Crackdown
In a March 2018 notice, the SEC warned cryptocurrency exchanges to register with the agency or delist their coins. The agency said many of the digital assets being traded on these platforms meet the definition of a "security" under U.S. securities laws.
The SEC cautioned investors that these platforms refer to themselves as "exchanges," which gives the false impression that they're regulated or meet regulatory standards for a securities exchange.
"If a platform offers trading of digital assets that are securities and operates as an "exchange," as defined by the federal securities laws, then the platform must register with the SEC as a national securities exchange or be exempt from registration.

The federal regulatory framework governing registered national securities exchanges and exempt markets is designed to protect investors and prevent against fraudulent and manipulative trading practices."
It's not just the SEC that is turning up the regulatory heat. In April 2018, the New York Attorney General launched a "fact-finding inquiry" into 13 top crypto exchanges, including Binance, Coinbase, Gemini, and Bittrex.
As BTCManager previously reported, the NY Attorney General asked the platforms for information on their operations, conflicts of interests, and safeguards to protect customer assets.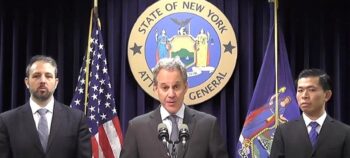 (Source: YouTube)
The NYAG said it launched the investigation to understand the risks and practices on these platforms in light of bombshell hacks that resulted in hundreds of millions of dollars in cybertheft. Recent examples include the $500 million Coincheck hack and the attempted hack on Binance.
While many cryptocurrency enthusiasts are annoyed by the heightened regulatory scrutiny, savvy analysts say it's a good way to stamp out the scam artists who give the entire space a bad name. It's yet another sign that the crypto industry has become too big to ignore and is gaining traction in the mainstream investing community.