Decentralized Apps Struggle to Maintain a User Base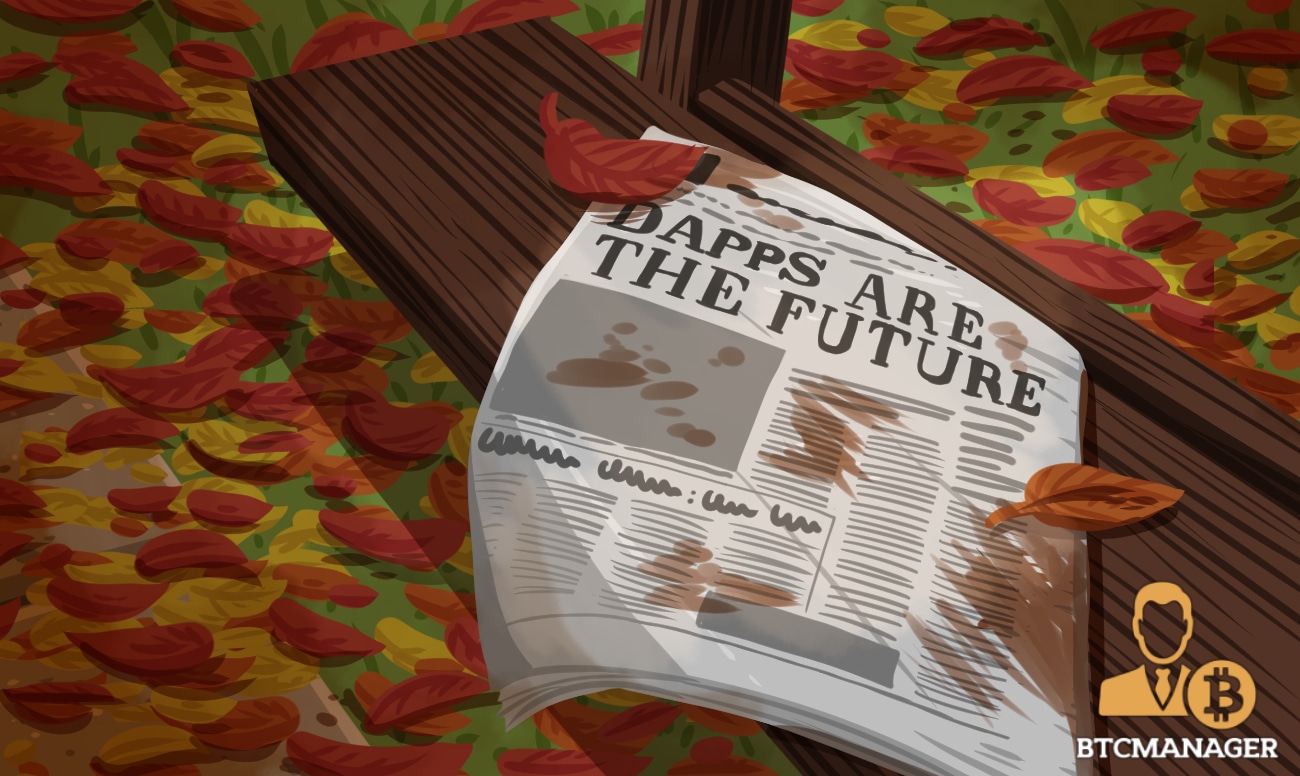 Decentralized apps (Dapps) are seen as the next constellation of utility on the blockchain, but currently, many of them are having problems keeping a user base.
The lion share of decentralized apps is focused on platforms for cryptocurrency speculators. It appears the users of Dapps has dropped off after its peak in 2017. While there have been some standouts that have maintained profitability in the space, many Dapps have folded.
Gambling on Decentralization
The successful sectors for the innovation have been in gambling or gaming spaces, which make up most of the Dapps in existence. Other bright spots include token exchanges like ForkDelta and IDEX. However, at this point, centralized exchanges make up the bulk of the trading volume.
The major players in centralized exchanges like Coinbase and Binance are looking to create decentralized exchanges, but this had yet to bring users back to Dapps.
Augur, a prediction platform went live at the beginning of summer. In spite of being one of the space's most anticipated projects, it is not immune from the timidity of an oncoming user base.
At the moment, Augur is admittedly costly and slow, but co-founder Joey Krug believes that bringing costs and fees down is the difference "between a fun toy and something that is actually useful." This is the gap that decentralized apps must bridge before they can attract a user base which will supplant their centralized cousins.
Million Dollar Kitties
The most infamous Dapp, CryptoKitties, was a game where users could collect, trade, and breed cartoon kittens. Although $12 million in investments backed the decentralized app, months later, the user base dropped over 95 percent. Given that a successful application like CryptoKitties could lose its users quickly, other programs didn't fare so well either.
Bancor raised $153 million but only peaked at 1,747 users on a single day. Its user base has now suffered a 76 percent loss. Decentraland, a decentralized virtual reality platform, raised $25 million in 35 seconds, but its network peaked at only 163 transacting users per day.
Decentralized technology is still in early days. A new ecosystem of apps is being built to service the needs of users, but at the moment, decentralized apps are slow, bulky, and unintuitive. This makes finding new users difficult given that centralized apps can often provide similar services at a fraction of the cost.
If developers can come up with a streamlined way of delivering utility, a great deal of value can be made for stakeholders. Hopefully, the next generation of Dapps will have more users and fewer cartoon kittens.