Dutch Central Bank Keen to Regulate Crypto Companies to Deter Money Laundering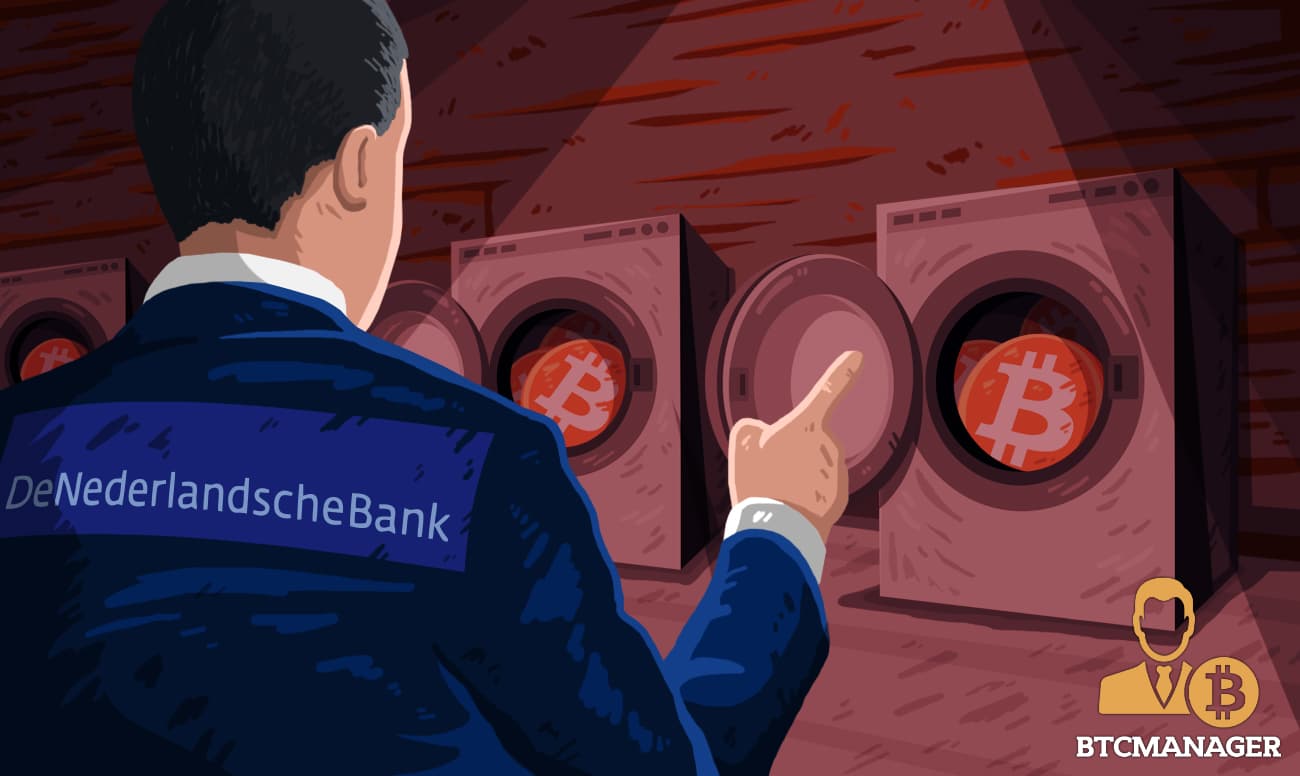 De Nederlandsche, the Dutch central bank, is keen to regulate cryptocurrency companies to deter money laundering and terrorist financing. According to December 11, 2018, reports from Dutch Daily newspaper, De Telegraaf, cryptocurrency companies may require a license to continue operating in the near future.
Cryptocurrency Industry Prone to Money Laundering
The Dutch banking authority noted that having a license can help stop instances of money laundering via the cryptocurrency industry. Cryptocurrency companies need to report any suspicious transaction and undergo clear know-your-customer (KYC) checks to qualify for a license. The Dutch Central Bank (DNB) will continue to monitor the existing situation.
The central bank believes that a license is necessary because Bitcoin transactions are pseudo-anonymous, making it an appealing option for criminal activities such as money laundering and terrorism financing.
Criminals tend to take advantage of poorly regulated exchanges and other services to turn their dirty tokens into clean cryptocurrencies which cannot be detected so easily. They are then able to move funds into the global payments system. "Cryptocurrencies are great if you're trying to hide or launder money," said Jerome Powell, the Chairman of the U.S. Federal Reserve.
CipherTrace's quarter three Cryptocurrency Anti-Money Laundering (AML) Report, confirmed that money laundering via cryptocurrencies is currently a serious issue. The number of laundered bitcoin on popular exchanges sits presently at approximately 380,000, which is roughly $1,319,861,600 billion at the time of press.
While the figure is significant, many of these money-laundered funds comprise only the transactions CipherTrace were able to monitor and trace. The tracking firm believes that there are likely over 50 percent of criminal transactions that have not been recorded in the report as criminals tend to be quick at covering their tracks.
Money Laundering Correlates to AML Regulations
CipherTrace also reports that exchanges located in countries with weak anti-money laundering laws made up 97 percent of criminal bitcoins. The results from the report noted that money laundering activity via cryptocurrencies is directly correlated to AML regulations and how well they are enforced on cryptocurrency exchanges.
Thus the Dutch central bank's concerns are warranted especially since there are 36 times more criminal bitcoin and cryptocurrencies in digital exchanges in countries where AML rules are weak or not enforced. Opportunities to launder money via cryptocurrencies will however be significantly reduced in 2019 and 2020 if countries begin to follow AML regulations and implement them on a global scale.