Figure Tech Debuts $1 Billion Blockchain Loan Facility in Partnership with Jefferies and WSFS Banking Services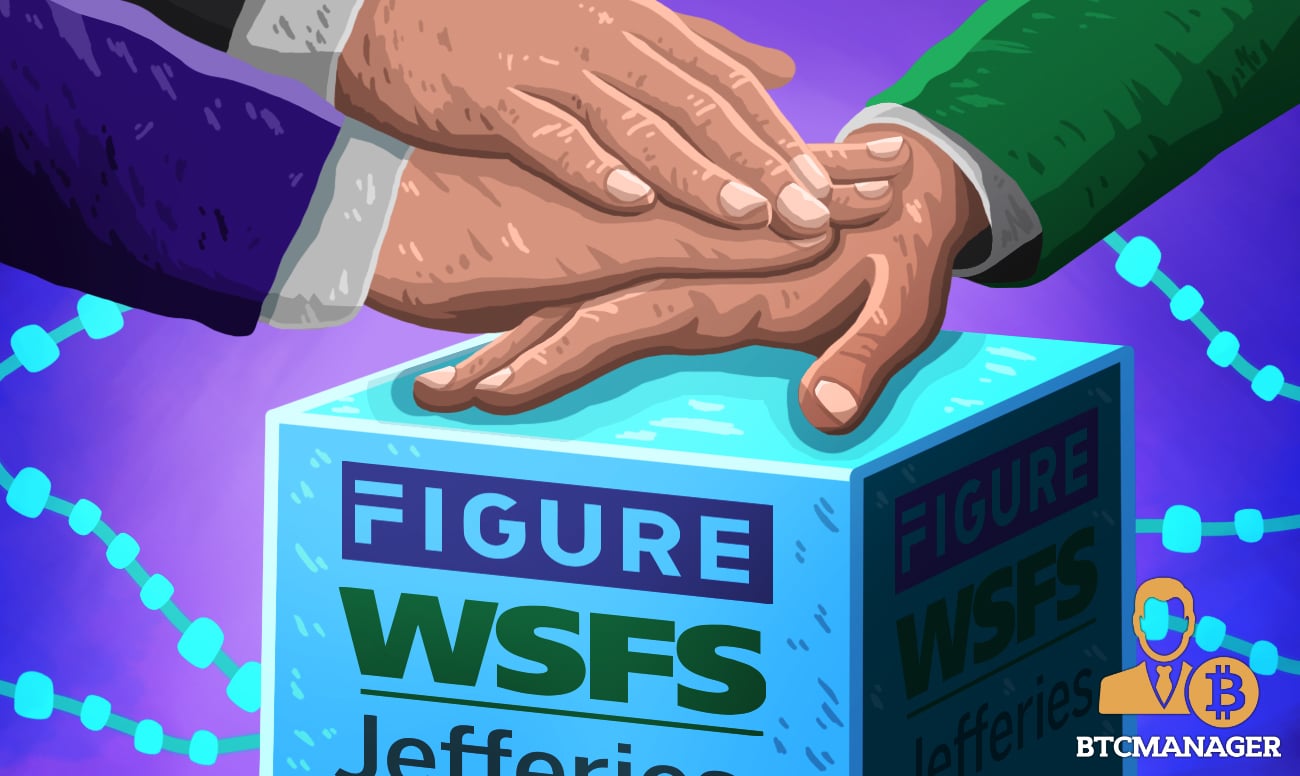 According to a press release issued May 9, 2019, Figure Technologies in conjunction with Jefferies and WSFS Banking Services recently completed a $1 billion asset-based loan facility on the Provenance blockchain. The partnership will see Figure's Provenance blockchain handling the full spectrum of loan financing for dealers, funds, banks to mention a few.
Variable Funding Note on the Provenance Blockchain
San Francisco-based Figure Technologies announced the completion of the $1 billion credit facility. Jefferies – a financial services provider and WSFS Banking Services partnered with Figure Technologies to launch the loan program.
Jefferies will provide advances to Figure on a periodic basis via a variable funding note secured by Figure's home equity division. The $1 billion loan facility will be domiciled on the Provenance blockchain – a distributed ledger technology (DLT) engineered by Figure Technologies.
As part of the project, Figure will provide end-to-end loan financing to credit funds, asset managers, banks, etc., via its legacy blockchain platform. The company already distributed close to $60 million of such loans in April 2019.
Commenting on the initiative, Figure Technologies CEO, Mike Cagney declared:
"With the financing facility now in place, Provenance.io can support the entire end-to-end financing of loans, from origination to funding to servicing to financing. It paves the way for the first securitization on chain, which will demonstrate the massive cost savings, risk reduction, and liquidity benefits blockchain delivers."
The Emergence of Asset-Based Financing on the Blockchain
Asset-backed loans on the blockchain are becoming increasingly popular within the global business process. This trend also falls in the line with the increasing emergence of crypto-backed loans and the pivot towards general tokenization of various asset classes.
Even the prolonged bear market of 2018 didn't seem sufficient to dampen enthusiasm in cryptocurrency-backed loans. As previously reported by BTCManager, the number of cryptocurrency lenders in the market continues to surge.
From India to Brazil, as well as other corners of the globe, blockchain-based lenders are springing up with different business concepts, creating a new lending market that hopes to benefit from the paradigm-altering potential of blockchain technology.
BREAKING: @AskFigure just announced a $1 billion financing facility from @Jeffries and others on the Provenance blockchain.

Every stock, bond, currency and commodity will be tokenized and Figure is the sleeping giant.

Ignore them at your own risk! 🔥

— Pomp 🌪 (@APompliano) May 9, 2019
Commenting on the news of the Figure Technologies $1 billion loan facility, Morgan Creek Digital chief, Anthony Pompliano declared that the market was moving towards complete tokenization of all markets and asset classes.