Fintage House Partners with TaTaTu and Accepts Cryptocurrency for Rights Transactions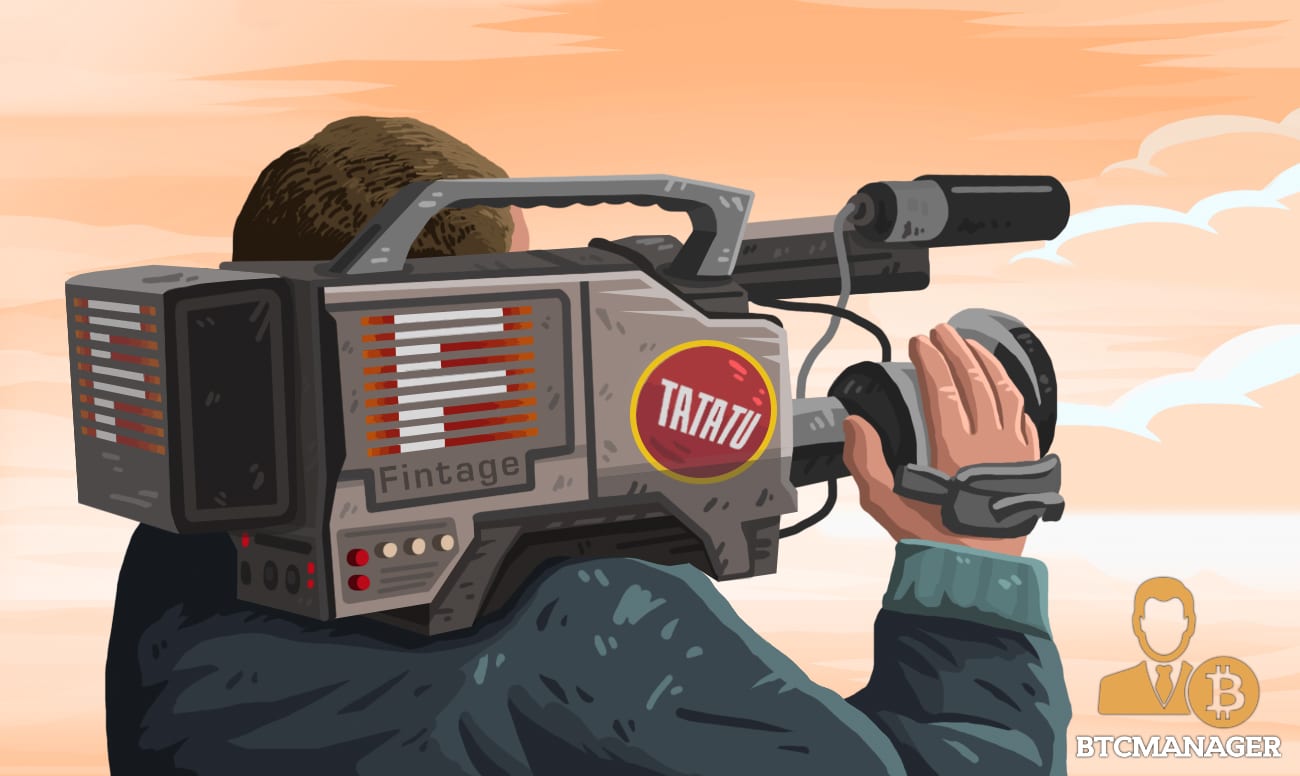 Fintage House, a film and TV Rights, and financial services firm has recently partnered with TaTaTu, a social entertainment platform that leverages blockchain technology. According to Variety's article published on November 12, 2018, the partnership with TaTaTu allows Fintage House to accept TaTaTu's token (TTU) for television and film rights transactions.
Fintage House Accepts TTU Tokens
The firm's collaboration with TaTaTu will ensure that Fintage House can begin accepting TTU tokens for TV and film rights. The TTU token is exclusively available through TaTaTu's social entertainment platform. These tokens are, however, currently trading on several cryptocurrency exchanges including HitBTC, ABCC, and Liquid.
TaTaTu currently distributes the TTU token among many groups. These include platform users, who are being paid to watch content, content creators who create and provide content for the social entertainment platform, and advertisers who pay using the token for advertising on the platform.
Andrea Lervolino, movie producer, CEO and co-founder of TaTaTu, was excited to see that the entertainment industry was becoming more accepting of TaTaTu and the TTU tokens. "We welcome the innovative spirit of the TaTaTu platform and wish [Lervolino] success with the implementations," said Niels Teves, the co-CEO of Fintage House.
"Soon we expect to start drafting the first agreements where we shall be accounting and paying out in TTU Tokens, whereby through the appropriate platforms the tokens could be exchange in fiat currency [conventional currencies, such as dollars and euros]."
Lervolino mentioned that the TTU tokens were designed to boost transparency in the industry and ensure that the deal-making process for every transaction is highly efficient. Fintage House was founded in 1986 and provides necessary services to the global film, TV, and content business sector.
TaTaTu recently closed an initial coin offering (ICO) in June 2018. They raised $575 million which was considered one of the largest offerings in 2018. The proceed will go towards creating new content, acquiring more users, marketing the company, and developing the software behind the social entertainment platform.
Many partners in the cryptocurrency industry that have backed TaTaTu include Polymath Capital, Blocktower Capital, Lvna Capital, and Dragon Investment Limited. BTCManager also reported that TaTaTu had partnered with actor and producer Johnny Depp in late October 2018.