Crypto-Hedge Funds Are Looking for Triple-Digit Returns With Stablecoins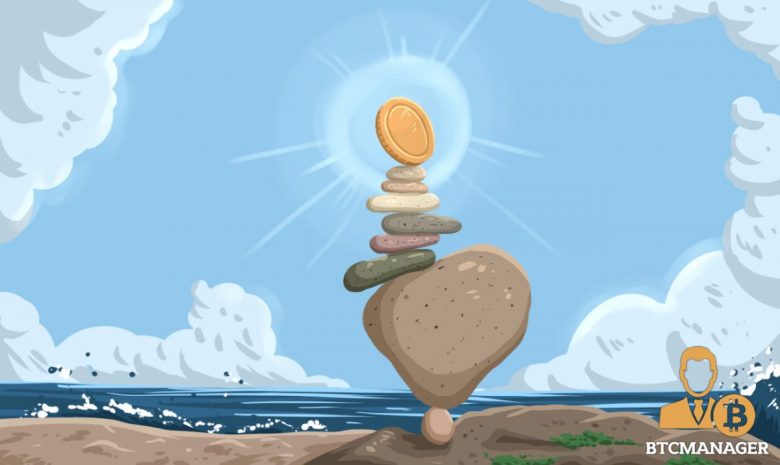 According to Bloomberg's on November 13, 2018, stablecoins have become the next hot sector to emerge from the cryptocurrency industry, mirroring triple-digit returns from 2017's initial coin offering (ICO) frenzy.
Although the cryptocurrency industry has experienced a 70 percent decline in value from its all-time highs in December, many hedge funds are still betting big on cryptocurrencies as they believe that significant returns are possible with a successful, stable coin.
A Successful Stablecoin Could Provide 46 Times ROI
According to the Australian Financial Review, a stablecoin is a coin pegged to a currency like the US dollar. Stablecoins are known as the holy grail of the cryptocurrency industry as it helps transfer money around the cryptocurrency community without losing its value. They are considered vital to the future of the internet ecosystem.
Bloomberg reported that picking a winning, successful stablecoin could provide extremely high returns, as much as 46 times the initial investment and cost of the token. The number was derived from Tether, the leading stablecoin in the market, who's market cap increased in 16 months to reach $2.8 billion in August 2018.
"Investors in the equity-like tokens associated with a stable utility token are seeing that historical growth in Tether and thinking that if they can get even a portion of that, then obviously you'll generate tremendous returns," said Travis Kling, the founder of Ikigai, a hedge fund in Los Angeles. "That's leading to a lot of the hype and lots of different competitors coming out right now."
Emerging Stablecoins in the Market
While Tether is leading the stablecoin race, there are many new stablecoins keen to overtake its place. These include MakerDAO, Carbon, Basis, Havven, and Reserve. Even cryptocurrency exchange giants Coinbase and Circle have recently released a stablecoin called USDC and are keen to participate in the stablecoin market.
There are approximately 120 stable coins in the market, with many more in the process of launching. Bloomberg noted that the payoff for selecting the right token could be enormous because the risks are incredibly high. A great example is the Gemini Dollar. Despite receiving a lot of hype, the token has only managed to attract $9 million since its launch in September 2018.
New and emerging stablecoins however, may have a chance of dethroning Tether from its leadership position since Tether has had a lot of problems concerning transparency when it comes to their reserves. According to Nasdaq, the token has also slipped from its 1 to 1 peg in October 2018.