Huobi Wallet Users to Access Crypto Lending Services via Cred (LBA)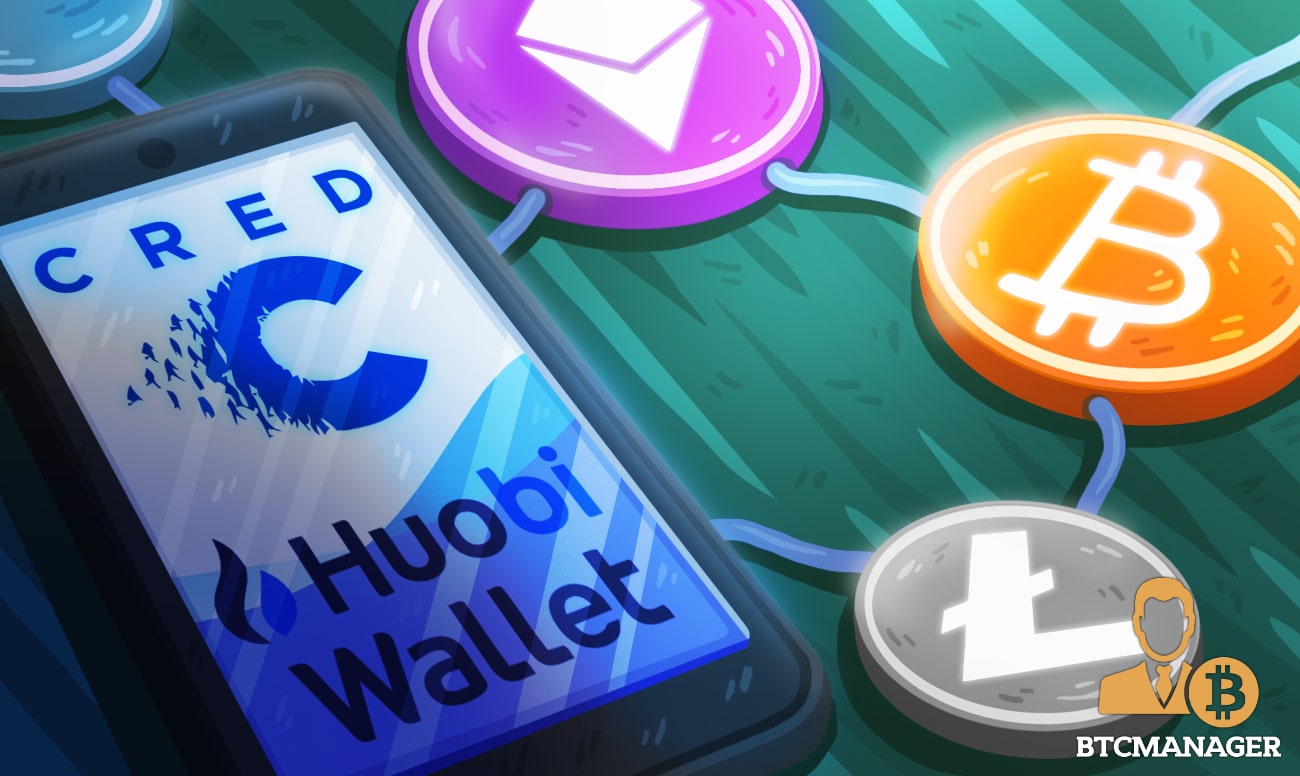 Huobi Wallet, the multi-cryptocurrency wallet from the stables of Huobi Group has inked a strategic partnership deal with Cred (LBA), to enable users to access crypto lending and borrowing services straight from their wallets, according to a blog post report on April 1, 2020.
Crypto Lending Coming to Huobi Wallet
As stated in its blog post, Huobi Wallet has inked a deal with Cred (LBA), a United States-based crypto lending platform to enable users of the wallet to lend out their digital assets and earn monthly interests or borrow funds right from the wallet.
Notably, the Cred crypto lending platform supports a massive 29 blockchain-based virtual currencies including bitcoin (BTC), ether (ETH), Litecoin (LTC) and others. With the partnership with Cred (LBA), users of Huobi Wallet will start enjoying crypto-based lending and borrowing in the summer of 2020.
The team says in addition to earning monthly interest on their digital assets, lenders will also have the option to roll over their pledged assets for additional periods. 
Founded in 2017, Cred is powered by the Ethereum (ETH) smart contracts blockchain and backed by several heavyweights in the cryptoverse including Binance Labs, Blocktower, FBG Capital and others.
Commenting on the Huobi-Cred alliance, Dan Schat, CEO and Co-Founder of Cred expressed his excitement over the deal, adding:
"During times of financial instability, we're delighted to assist a strong, reputable company, offering financial services to its customers."
Huobi Promoting DeFi
Unlike some crypto lending platforms, Huobi says its crypto lending service creates a level playing field for everyone as there are no minimum lending or borrowing requirements and participants can receive their interest in both stablecoins and regular cryptos.
What's more, Huobi wallet users whose bitcoin and altcoins holdings are up to $150K can request for customized lending or borrowing plan with Cred's Private Client Associates.
It's worth noting that Huobi Group has been supporting the DeFi movement for quite some time now.
As reported by BTCManager earlier in August 2019, Huobi Wallet announced support for MakerDao and Compound.
Distributed ledger technology (DLT), the solid foundation behind bitcoin (BTC) and other cryptoassets is expanding in uses cases with each passing day and the DeFi ecosystem is contributing its bit  towards accelerating blockchain adoption,
At present, there are more than 20 credible crypto lending platforms in existence, including Nexo, Crypto.com, Salt Lending, BlockFi, Celsius and more.