Japanese ATM Manufacturer's Bitcoin Integration Likely to Boost Adoption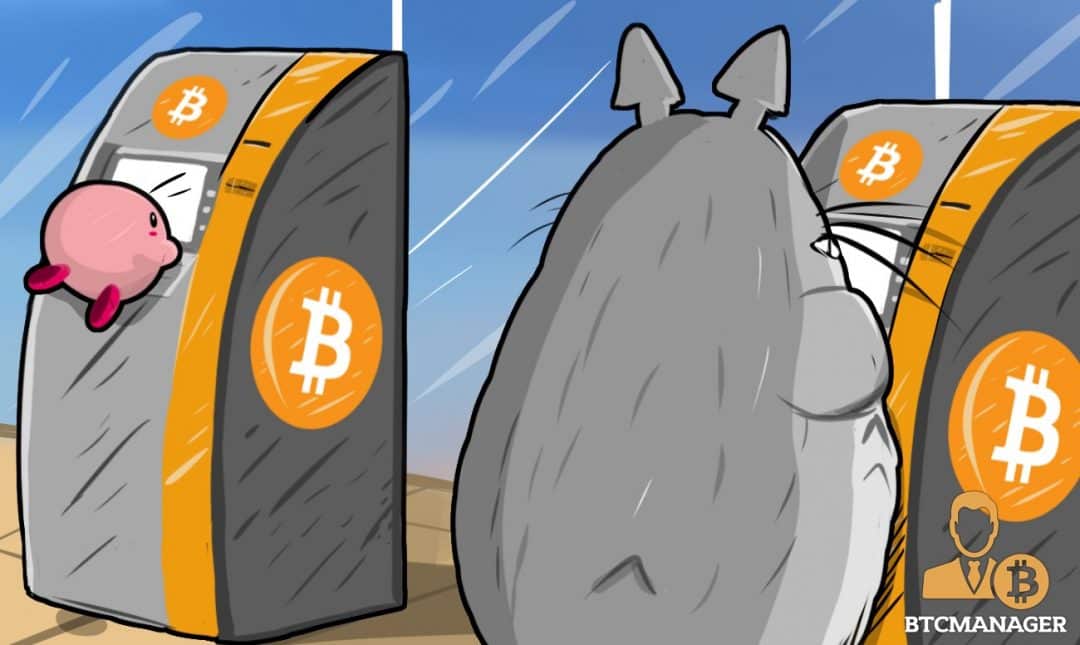 Japan has seen a massive boost in the adoption of bitcoin almost immediately after the initial move toward a regulatory framework and exemption of taxes for cryptocurrency. The trading volume of bitcoin exchanges surged and most importantly, unlike many other regions, the Japanese bitcoin industry has been treating it as a digital currency or cash, rather than as digital gold or a safe haven asset.
Most recently, one of Japan's leading budget airlines Peach announced the integration of bitcoin payments by the end of 2017 as a more important part of the firm's long-term vision to accommodate tourists across Asia.
An important aspect of this project of Peach is that the company is operated by the largest airline in Japan called ANA, which holds a 66 percent stake in Peach. Ultimately, the decision of Peach to accept bitcoin payments for its flight bookings was approved by ANA, and is expected to increase the demand for bitcoin further.
Shinichi Inoue, Chief Executive Officer of Peach, stated at a press conference:
"We want to encourage visitors from overseas and the revitalization of Japan's regions. This is a real first step in partnerships for Japan, and we are aiming for more company and service tie-ups."
Since April 2017, the Japanese bitcoin industry has seen the facilitation of similar deals and integration of bitcoin payments as Peach. Specifically, Bic Camera, an influential electronics retail giant in Japan and AirRegi, a leading Point of Sale (PoS) service providers to approximately 260,000 eateries and merchants across the country, announced their integration of bitcoin payments in partnership with the bitcoin exchange market's leading trading platforms such as bitFlyer.
The announcement of Recruit Holdings, the parent company and operator of AirRegi, was particularly a major breakthrough for the Japanese bitcoin industry as for the first time in the world, hundreds of thousands of local vendors, restaurants, bars and cafes would be able to accept bitcoin payments across the country with their existing PoS systems.
More importantly, as local publications including Nikkei noted, Japan's most popular PoS application AirRegi is also compatible with Alipay, China and the world's largest financial application with a market cap of $60 billion and an active user base of 400 million users. The bitcoin integration deals of Bic Camera and AirRegi played as driving factors of increasing bitcoin adoption in the country.
On May 23, Nikkei reported that Japan's leading ATM manufacturer Oki plans to launch Bitcoin ATMs, or BTMs, to help users to benefit from higher liquidity and convenience when purchasing and selling the digital currency.
The ATM-Recycler G8, which will be shipped throughout China by the end of May, allows bitcoin users to utilize any personal bitcoin wallets to send funds to the ATM and withdraw cash with a short processing period and low fees. If its launch is successful in China, the Oki team plans to distribute the ATM-Recycler G8 internationally. Depending on the demand for bitcoin from local financial institutions, Oki may launch its bitcoin-accepting ATMs in Japan within 2017.
Bitcoin adoption is rising in Japan as a digital currency and cash. ATM manufacturers are seeking to provide more efficient ecosystems for bitcoin users and companies have started to offer bitcoin payment options to their clients.