Japan's Second Largest Bank Completes Blockchain Trial On R3 Platform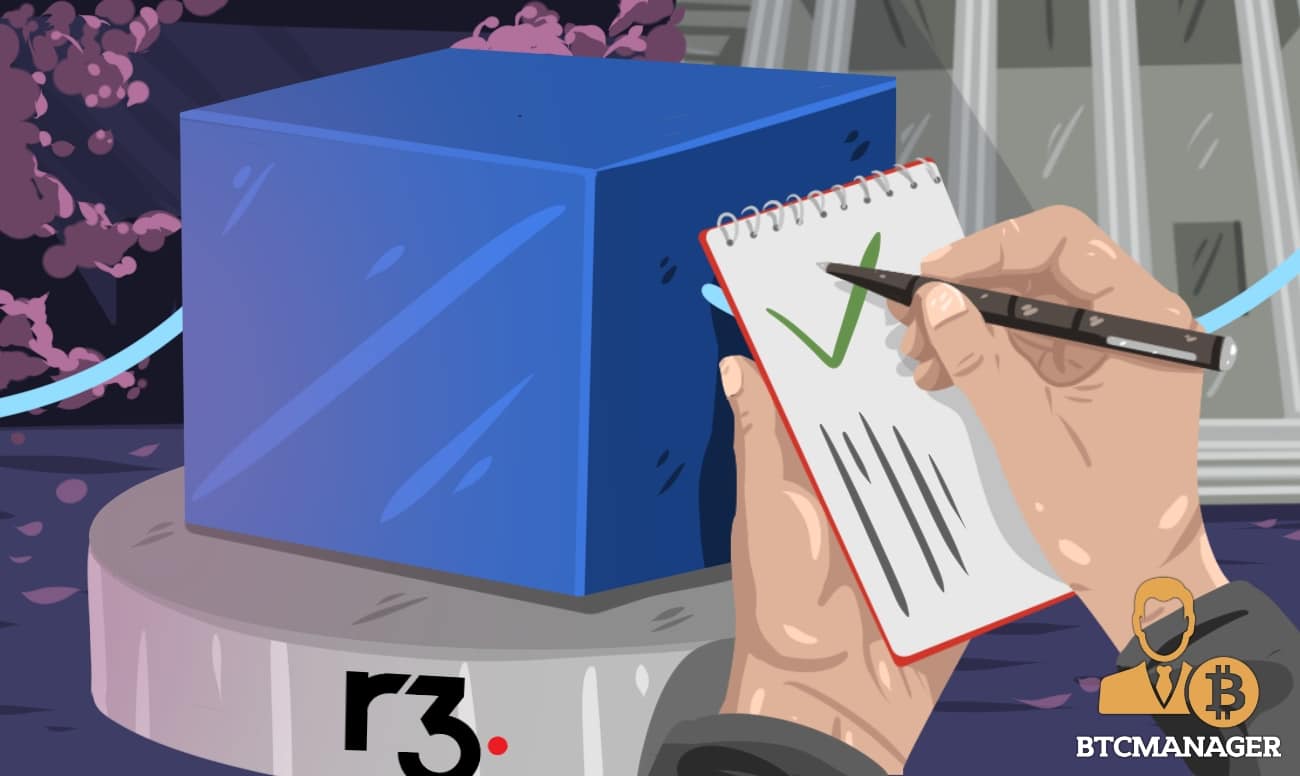 Sumitomo Mitsui Banking Corporation (SMBC) has completed a successful proof of concept on R3's Marco Polo trade platform, according to a press release dated February 18, 2019.
Done and Dusted
A successful proof-of-concept (PoC) has been completed by Sumitomo Mitsui Banking Corporation (SMBC), Japan's second-largest bank by assets, as performed on an R3 platform. The platform in question is the Marco Polo trade finance platform, and the completion was announced via a press release on February 18, 2019.
SMBC is the only Japanese bank member of the Marco Polo consortium and completed the proof of concept in partnership with Mitsui and Co, which aims to increase productivity in trade operations through the use of modules such as receivable finance and payment commitment.
The other members of the consortium are ING, Commerzbank, BNP Paribas, Anglo-Gulf Trade Bank, NatWest, Natixis, Bangkok Bank, Standard Chartered Bank, OP Group, DNB, Danske Bank, and LBBW.
According to the press release, there are plans to fully commercialize the Marco Polo platform in the first half of the 2019 fiscal year, once verification can be achieved. As part of the test, Mitsui and Co received receivables finance and a payment commitment from SMBC.
The commercializing of the Marco Polo platform will be a huge step in the right direction for R3. It was, after all, the commercializing of its platform that helped propel R3 from nine members in 2015 to the over 300 that they have now. The Marco Polo platform is a joint venture between R3 and TradeIX, an Irish tech firm.
Friends and Partners
R3's business has been founded on the principle of partnering with as many firms as possible and bringing them aboard their platform, thereby promoting blockchain usage.
Only a few weeks into the year 2019, they have signed partnership deals with a number of firms such as ING, a Dutch Bank, SBI Holdings, the Wall Street Blockchain Alliance and, most impressively, SWIFT.
On January 16, 2019, R3 announced the launch of their Corda Network and the Corda foundation, which will be overseeing it and also "provides a common layer of identity and consensus for participants on Corda and Corda Enterprise."
With all these developments so far only a few weeks in, 2019 is shaping up to be R3's busiest yet.