Liverpool FC Partners with TigerWit and Blockchain Trading App, Newcastle and Cardiff Consider Cryptocurrencies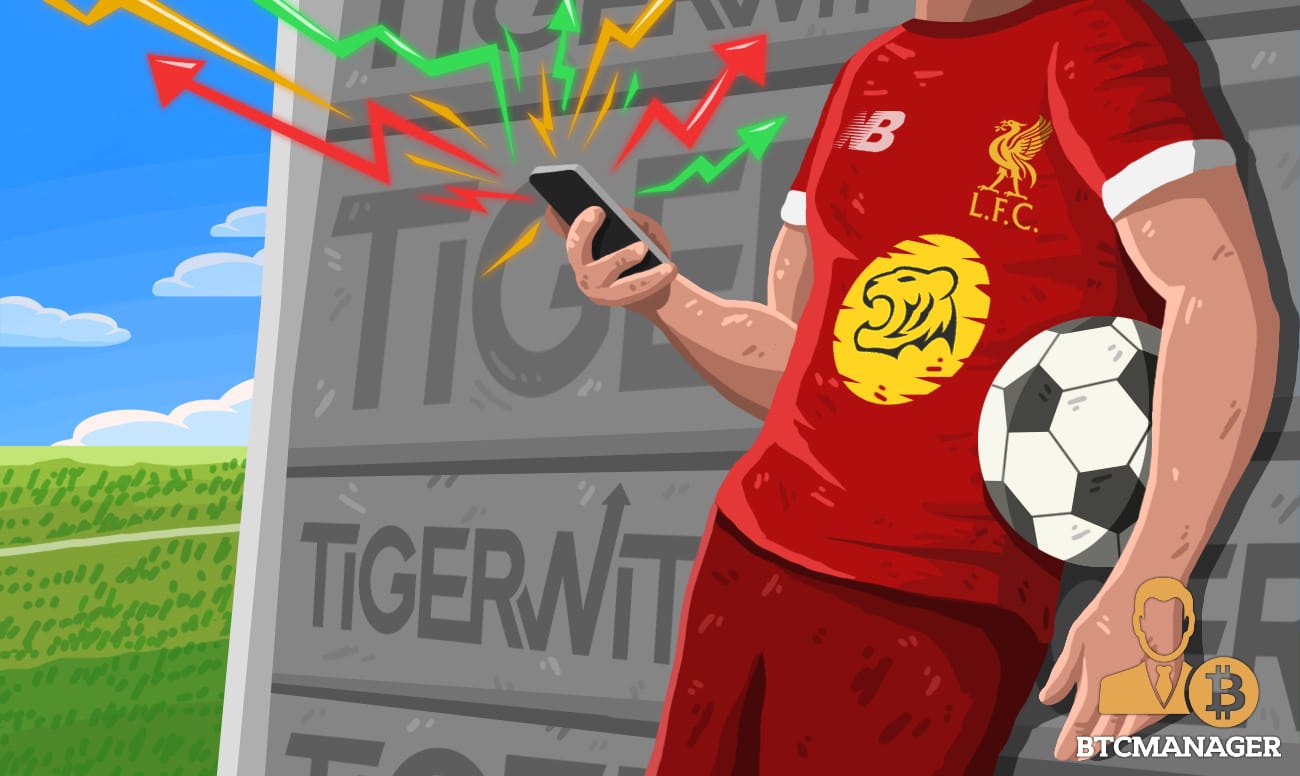 Global fintech company TigerWit Limited has partnered with Liverpool FC and launched its blockchain-based trading app. According to the press release published on September 17, 2018, TigerWit will gain increased exposure as Liverpool FC's new official foreign exchange trading partner.
TigerWit to Increase Brand Recognition
The press release noted that as TigerWit becomes Liverpool FC's official partner, this sponsorship agreement is an excellent opportunity for the UK-headquartered company to enhance their brand recognition and awareness. According to Liverpool FC's website, TigerWit will also benefit from the club's hospitality.
The increased visibility should help increase the number of downloads on TigerWit's new trading app. The trading app was developed with blockchain-based settlement technology which allows users to access the global markets and trade FX, commodities, metals, and indices online via the application.
"Today is a proud day for TigerWit, we are launching our innovative blockchain-based trading app and partnering with Liverpool FC," said Tim Hughes the CEO of TigerWit. "TigerWit believes in a market that does not discriminate or play favorites."
Hughes added that their innovative blockchain-based settlement system providers users with trust with its security and process efficiency measures. He noted that the trading experience needs to be more transparent for all traders at all levels and backgrounds.
Billy Hogan, the managing director and chief commercial officer from Liverpool FC, noted that the company is also delighted to add TigerWit as their newest club partner and online foreign exchange trading partner.
Newcastle United and Cardiff City Consider Using Cryptocurrencies
Liverpool FC is not the only sporting group that is involved with the blockchain and cryptocurrency industry. Fox News reported on September 17, 2018, that Cardiff City and Newcastle United may also look to cryptocurrencies as a new way to raise funds. Both groups are currently speaking to SportyCo, a microfinancing and crowdfunding company about potentially launching an initial coin offering (ICO).
The goal is to see fans purchase the cryptocurrency tokens, with the money made available during the January transfer period. Cardiff and Newcastle noted that they were relatively cash-strapped and had lower budgets than their competitors.