Matic Network (MATIC) Adds Indian IT Giant Infosys as Early Validator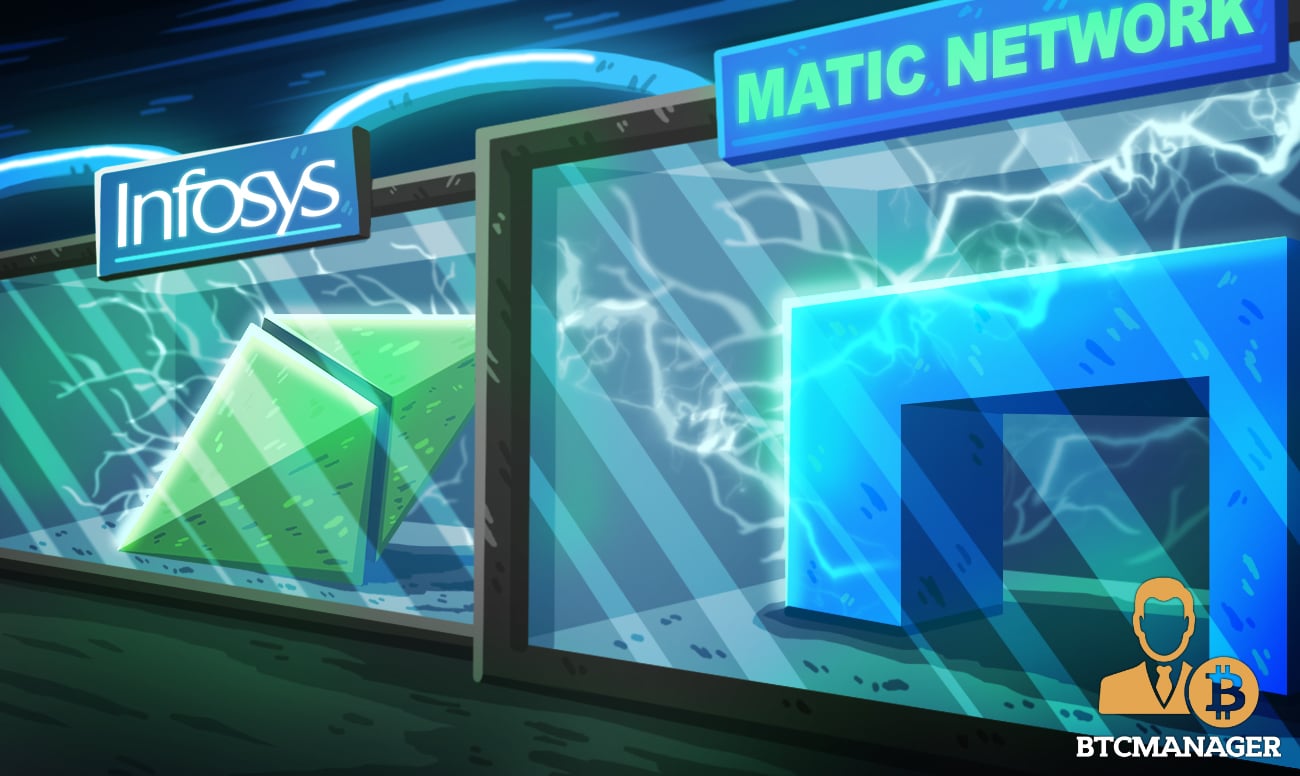 Infosys, a New York Stock Exchange (NYSE)-listed Indian multinational is expanding its blockchain adoption, becoming an early validator on the Matic (MATIC) mainnet. The collaboration also serves as a further testament of the Matic devs driving the agenda for more focus on enterprise blockchain-based solutions.
Infosys as a Validator for Matic dApps
Matic announced the news of Infosys joining its network as a validator via a blog post published on its website on Thursday (May 28, 2020). According to the press statement, the $40 billion Indian IT corporation will run a validator node for decentralized apps (dApps) running on the Matic mainnet.
For Matic, the entry of a major conglomerate like Infosys to its network will help to boost its blockchain infrastructure. Matic stakeholders are also hoping that the association of a reputable name like Infosys with the project will attract more developers to their dApp ecosystem.
Commenting on Infosys joining the network, Matic co-founder Sandeep Nailwal, remarked:
"We are extremely proud to welcome Infosys as a network validator. Infosys has been the pioneer of the Indian tech success story and has been an idol for millions of computer science professionals like me. We couldn't be more thrilled to be working with the iconic institution to make an impact in the new decentralized world order."
Infosys continues to bet big on blockchain with the company predicting back in 2018 that the novel will see increasing adoption levels. As previously reported by BTCManager, the IT giant launched a suite of decentralized ledger technology (DLT) solutions in December 2019. The Indian conglomerate has been at the forefront of promoting blockchain in sectors like banking and trade finance.
Matic Driving Blockchain Adoption in India
Apart from attracting major brands to partner with its network, Matic is also actively aiding the development of blockchain technology in India. Earlier in May, the blockchain project teamed up with T-Block Accelerator — a blockchain accelerator project under the aegis of the Telangana state in India — to aid tech startups looking to create DLT solutions.
Matic is reportedly leveraging its expertise in the DLT space to train and mentor young blockchain entrepreneurs. The move is part of the growing appreciation for the novel tech in India as many public and private partnership initiatives seek to foster greater adoption and utilization of blockchain in India.