MicroStrategy Holds 130,000 BTC After Purchasing an Additional 301 Coins in Less Than Two Months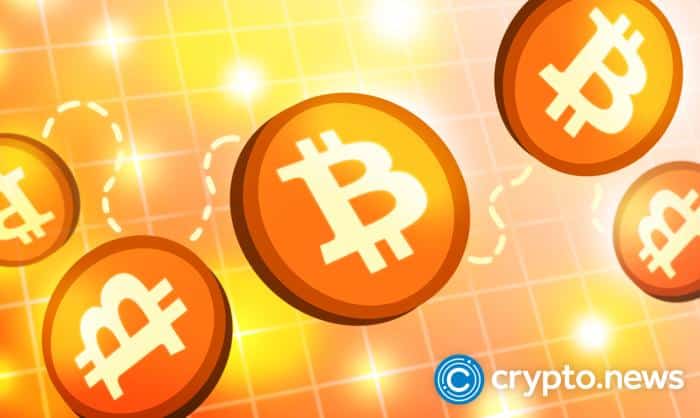 MicroStrategy, an enterprise that vends with Business Intelligence (BI) application software, announced that between the beginning of August and the middle of September 2022, the company and its subsidiaries had acquired a total of 301 Bitcoins for approximately $6 million. This acquisition equates to an average buying price of $19,851 per Bitcoin, including fees and transaction costs.
The Grand Portfolio
According to a United States Securities and Exchange Commission report, MicroStrategy, a BI software vendor, and its subsidiaries purchased 301 bitcoins between August and mid-September. MicroStrategy stated that it had acquired the digital asset using excess cash. The new purchase adds to the company's portfolio, which currently stands at 130,000 Bitcoins.
After the purchase, MicroStrategy remains the world's most prominent publicly-traded co-operate owner of the digital 'gold'-Bitcoin, with a net value of approximately $3.98 billion. The average purchase price of one bitcoin on the updated portfolio stands at roughly $30,639.
United States Securities and Exchange Commission stated on the post that;
"On September 20, 2022, MicroStrategy Incorporated ("MicroStrategy") announced that, during the period between August 2, 2022 and September 19, 2022, MicroStrategy acquired approximately 301 bitcoins for approximately $6.0 million in cash, at an average price of approximately $19,851 per bitcoin, inclusive of fees and expenses. 
MicroStrategy purchased the bitcoins using excess cash. As of September 19, 2022, MicroStrategy, together with its subsidiaries, held an aggregate of approximately 130,000 bitcoins, which were acquired at an aggregate purchase price of approximately $3.98 billion and an average purchase price of approximately $30,639 per bitcoin, inclusive of fees and expenses."
The Big Boy's Bet
It is worth noting that MicroStrategy's current long position on Bitcoin sits on a massively unrealized loss. The software vendor has spent almost 4 billion dollars while accumulating the 130,000 bitcoins to its portfolio at different prices and in other market conditions, bringing the average purchase price of one bitcoin to around $30,000.
With the current price of Bitcoin sitting around $19,000, the portfolio valuation of MicroStrategy ranges between $2 billion and $2.5 billion, an unrealized loss of close to $1.5 billion. Even though crypto market uncertainty continues to wreak havoc all over the globe, the firm has promised not to sell any of its digital assets. With Saylor stepping down from his position as CEO of MicroStrategy, the company continues to make considerable investments in the crypto world by accumulating more Bitcoins.
If that is not enough, the company has highlighted plans to raise capital to continue buying more Bitcoins.
The Future of BTC Uncertainty
The dire situation in cryptocurrencies will continue possibly until the next bitcoin halving. If MicroStrategy's bet on Bitcoin is correct, the company will double its valuation when the price of one bitcoin reaches $60,000, the highest price range BTC has ever recorded. The company's asset valuation will rise to more than 4.5 billion dollars. No one knows what will happen to Bitcoin soon. Only time will tell.